The Royals announced an agreement to keep center fielder Michael A. Taylor from hitting the open market this winter. Taylor receives a two-year, $9MM guarantee, paid out via successive $4.5MM salaries in 2022 and 2023. He'd receive an additional $50K for hitting the 325, 375, 425, 475 and 525 plate appearance mark in each season, with up to $500K in total incentives available. Taylor is represented by ALIGND Sports Agency.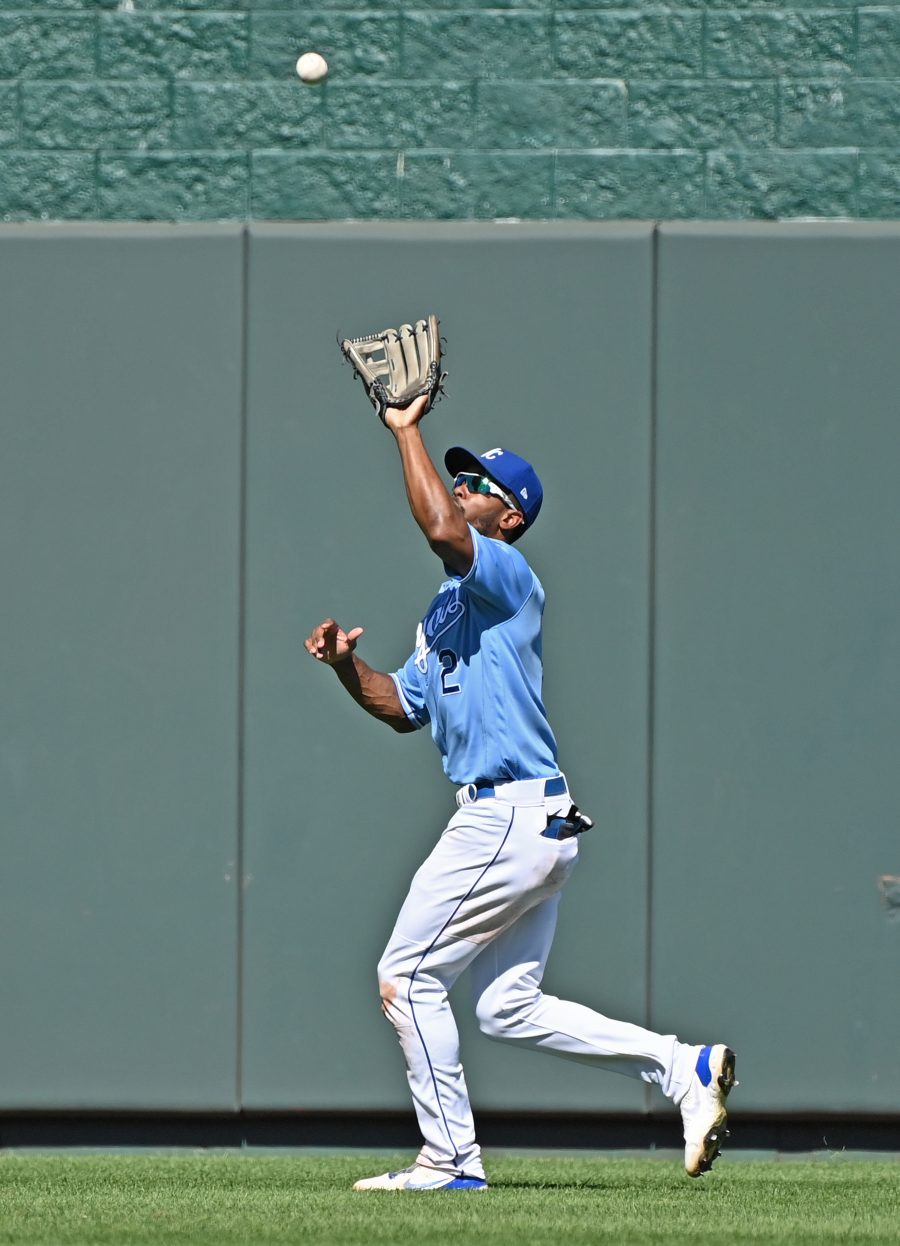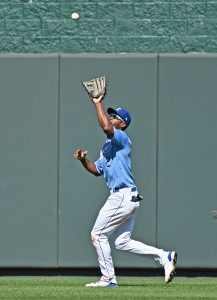 It's a bit surprising at first glance to see Kansas City jump the market to extend Taylor, who is amidst a below-average year at the plate in his first season in Royal blue. Across 508 plate appearances, the 30-year-old owns a .244/.298/.359 line with twelve home runs. Even after accounting for Kansas City's extremely pitcher-friendly home ballpark, Taylor's offensive numbers check in around 21 percentage points below league average according to wRC+.
That's right in line with his typical production. The right-handed hitter spent the first seven seasons of his big league career with the Nationals, generally struggling to produce much offensively. Taylor has flashed intriguing power potential at times, but he's been held back by a propensity to swing and miss. He's not a complete free swinger — Taylor's rate of chasing pitches outside the strike zone hovers right around league average — but he comes up empty quite a bit even when swinging at pitches inside the strike zone.
Taylor has posted above-average offensive numbers just once in parts of eight big league seasons. Over 432 plate appearances with the Nats in 2017, he hit .271/.320/.486 and popped 19 homers. That season was propped up by an unsustainably high .363 batting average on balls in play, though, and Taylor hasn't found that kind of success in the years since. Going back to the start of the 2018 campaign, he owns a .234/.291/.364 line with an alarming 28.9% strikeout rate.
That the Royals are anxious to keep Taylor off the open market in spite of his offensive struggles is a testament to his prowess with the glove. Taylor rated very highly defensively throughout his time in Washington, and he's continued to excel on that side of the ball with Kansas City.
Aside from a pair of semi-rest days at designated hitter, Taylor has lined up exclusively in center field this season. Over 1,141 innings at the position, he's rated as a staggering 21 runs above average, by measure of Defensive Runs Saved. That's six runs clear of second-place finisher Harrison Bader. Statcast's range-based Outs Above Average metric paints a similar picture. By that measure, Taylor is tied with Bader and Manuel Margot with an outfield-best +14 plays. Those advanced metrics align with Taylor's general reputation for defensive excellence.
The Royals have long valued defense more than most clubs, partially because of the extreme spaciousness of Kauffman Stadium. Excellent glovework was a backbone of their back-to-back pennant winners (and one-time champions) last decade, and the front office continues to place a real emphasis on turning batted balls into outs. With Taylor among the sport's best handful of players at tracking down fly balls, they've struck early to keep him in the fold for the next couple seasons.
While Kansas City surely values Taylor quite a bit, it's also worth keeping in mind that there wouldn't have been too many viable alternatives available even if they wished to turn elsewhere. Starling Marte handily tops the upcoming free agent center field class, but he always seemed likely to land a multi-year deal that would've been above the Royals' typical range of spending. Beyond Marte, the class features a group of players who have almost unanimously scuffled offensively this season — Kevin Pillar, Jake Marisnick and Danny Santana among them. There'd have been a strong case for Taylor as the second-best overall center fielder available in free agency.
It's similarly unclear which center fielders would be attainable in trade. There'll surely be plenty of calls on players like Cedric Mullins, Bryan Reynolds and Ketel Marte, but their teams' willingness to make those respective players available ranges from questionable to highly unlikely.
Rather than test the vagaries of the free agency and trade markets, the Royals will lock Taylor into center field for the next couple seasons. Last winter, Kansas City added veterans Mike Minor and Carlos Santana on multi-year free agent deals in an effort to contend. That didn't pan out, but president of baseball operations Dayton Moore and his front office will surely make another run at being competitive this winter. Santana will be back at first base, while franchise cornerstone Salvador Pérez returns on the heels of one of the better offensive seasons by a catcher in recent memory. Nicky Lopez has played well enough to earn an everyday job somewhere, even if top prospect Bobby Witt Jr. comes up early in the season and stakes a claim to Lopez's current shortstop position. And the versatile Whit Merrifield will be back to hold down a role at some spot on the diamond while hitting at the top of the lineup.
Taylor's deal brings the Royals' guaranteed commitments just north of $50MM, in the estimation of Roster Resource's Jason Martinez.  That's before accounting for a fairly modest arbitration class, which will feature raises for players like Brad Keller, Adalberto Mondesi, Scott Barlow and Lopez. Even if that group winds up banking something in the collective $10-15MM range, that still leaves a bit of breathing room for further additions before hitting this season's $86MM+ mark. It's certainly possible ownership would be willing to spend beyond this season's level, since the franchise has run payrolls north of $120MM in the past.
Jeff Passan of ESPN first reported the Royals' agreement with Taylor on a two-year, $9MM deal. Alec Lewis of the Athletic reported the deal contained an additional $500K in available incentives. Anne Rogers of MLB.com reported the salaries were to be paid out equally in each season, while Robert Murray of FanSided was first with the specific incentive structure.
Image courtesy of USA Today Sports.