After 12 Major League seasons, Buster Posey has called it a career.  Alongside his wife Kristen, the longtime Giants catcher announced his retirement in a press conference Thursday afternoon.
Going into the offseason, the only question surrounding Posey seemed to be whether the Giants would simply exercise their $22MM club option on the catcher for next season, or if the two sides would work out a longer-term extension.  Posey hit .304/.390/.499 with 18 home runs in 454 plate appearances in 2021, rebounding to prime form after opting out of the 2020 season, and struggling through a 2019 season in the aftermath of hip surgery.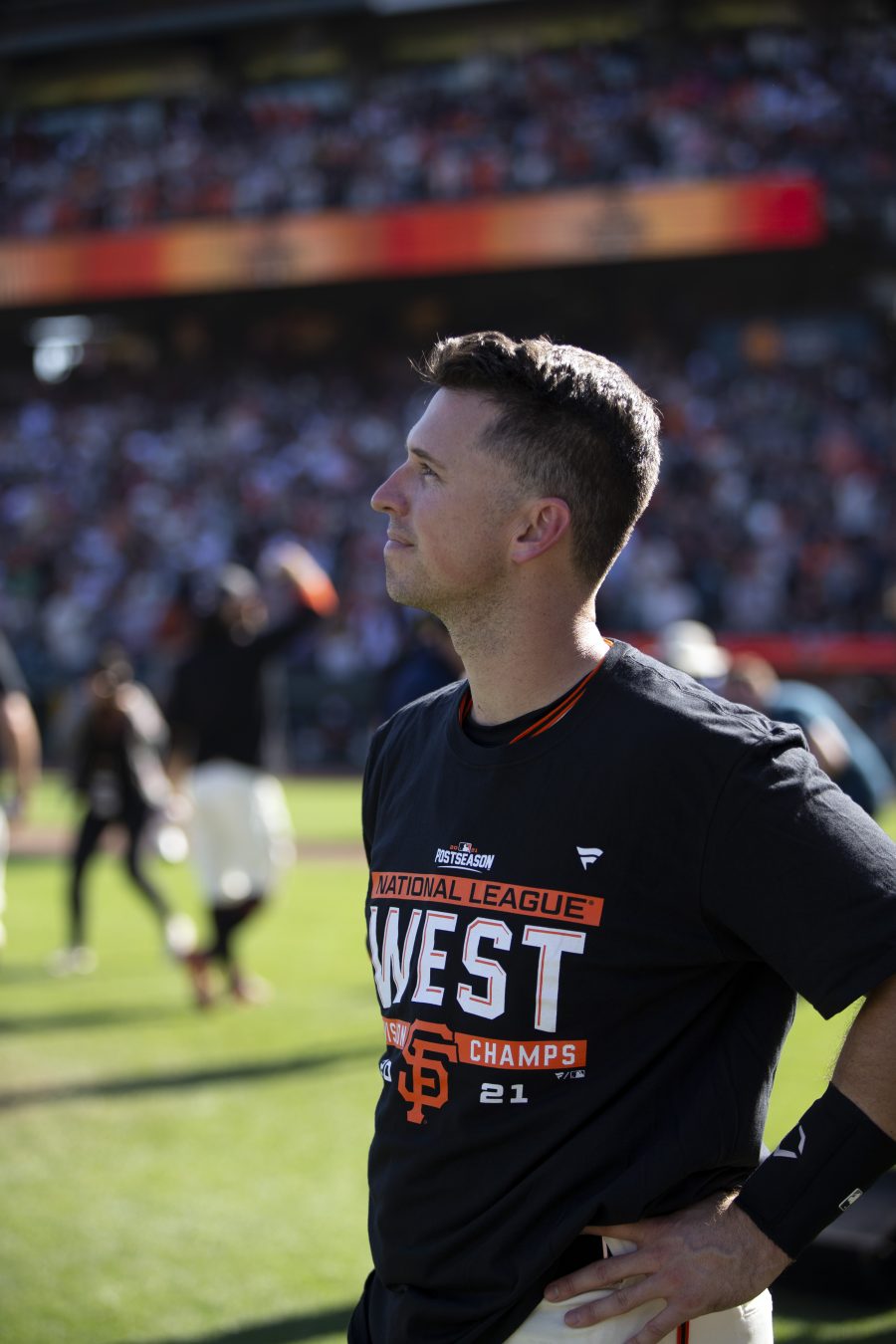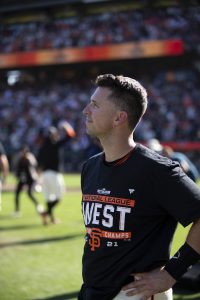 Instead, Posey will now hang up his cleats, ending an outstanding run as a Bay Area icon.  Drafted with the fifth overall pick of the 2008 draft, Posey made his big league debut in 2009 and then won Rookie Of The Year honors in 2010, helping lead the Giants to their first World Series title since 1954.
That was the first of three championship rings for Posey, as he became the face of this era of Giants baseball.  Posey's long list of achievements includes the 2012 NL MVP Award, seven All-Star selections, four Silver Slugger Awards, and a Gold Glove in 2016.  He retires with 158 home runs and a career slash line of .302/.372/.460 over 5607 plate appearances, and is likely heading for a Hall Of Fame induction in five years' time.
While Posey's outstanding 2021 leaves the impression that he has plenty left in the tank, it shouldn't be ignored that at this time last year, a retirement following the 2021 campaign seemed quite plausible, or even likely.  The hip surgery was the latest in a series of notable injuries for Posey throughout his career, including leg and ankle injuries suffered in a collision with Scott Cousins in 2011 (the impetus for MLB changing its rules about baserunners can make contact with catchers while trying to score).  Most troubling, Posey also suffered multiple concussions over the course of his 12 years, and there was long speculation that the Giants would eventually move him over to a semi-permanent first base role.
Posey is only 34 years old, but with all of his accumulated wear-and-tear, it could be that he simply preferred to leave on the high note of a great personal season and the Giants' 107-win campaign.  Posey and his wife are also the parents of four children, including adopted twin girls born prematurely last summer (which Posey said factored into his decision to opt out of the 2020 season).  There is certainly nothing left to prove for Posey, and he can now enjoy a well-deserved retirement and more time with his family.
While Posey's role in Giants history can't truly be replaced, the team hopes it already has a worthy heir apparent in Joey Bart, the second overall pick of the 2018 draft.  Posey's return to form created some questions about how exactly San Francisco would juggle playing time behind the plate, yet now the catching situation looks like it will consist of Bart and incumbent veteran Curt Casali.  The Giants could quite possibly target another veteran to compete with Casali in Spring Training and provide more backing in case Bart (who has played in only 35 Major League games) needs more time to get acclimated.
San Francisco also now has at least $22MM in extra payroll space next season, not that the team didn't already have plenty of spending capacity.  The Giants' surprising 107-win year has left the team well ahead of schedule in their rebuild, and the focus will squarely be on contending for a World Series title in 2022.  While truly big expenditures haven't been part of the strategy thus far for president of baseball operations Farhan Zaidi, he will have every avenue open to him this winter, whether it be major free agent signings, big-ticket trade acquisitions, re-signing notable in-house free agents like Brandon Belt, or all of the above.
Andrew Baggarly of the Athletic first reported Posey's decision to retire.
Photo courtesy of USA Today Sports Images