The Astros have kicked off their offseason with a bold strike, agreeing to re-sign ace Justin Verlander. It's reportedly a two-year, $50MM guarantee that contains even $25MM salaries over the next two seasons and allows Verlander to opt out after 2022.
The sides came to terms less than an hour after the ISE Baseball client had rejected the team's one-year, $18.4MM qualifying offer. That proved to be a wise decision, as Verlander will handily top that salary next season and pick up some financial security in the form of his 2023 player option.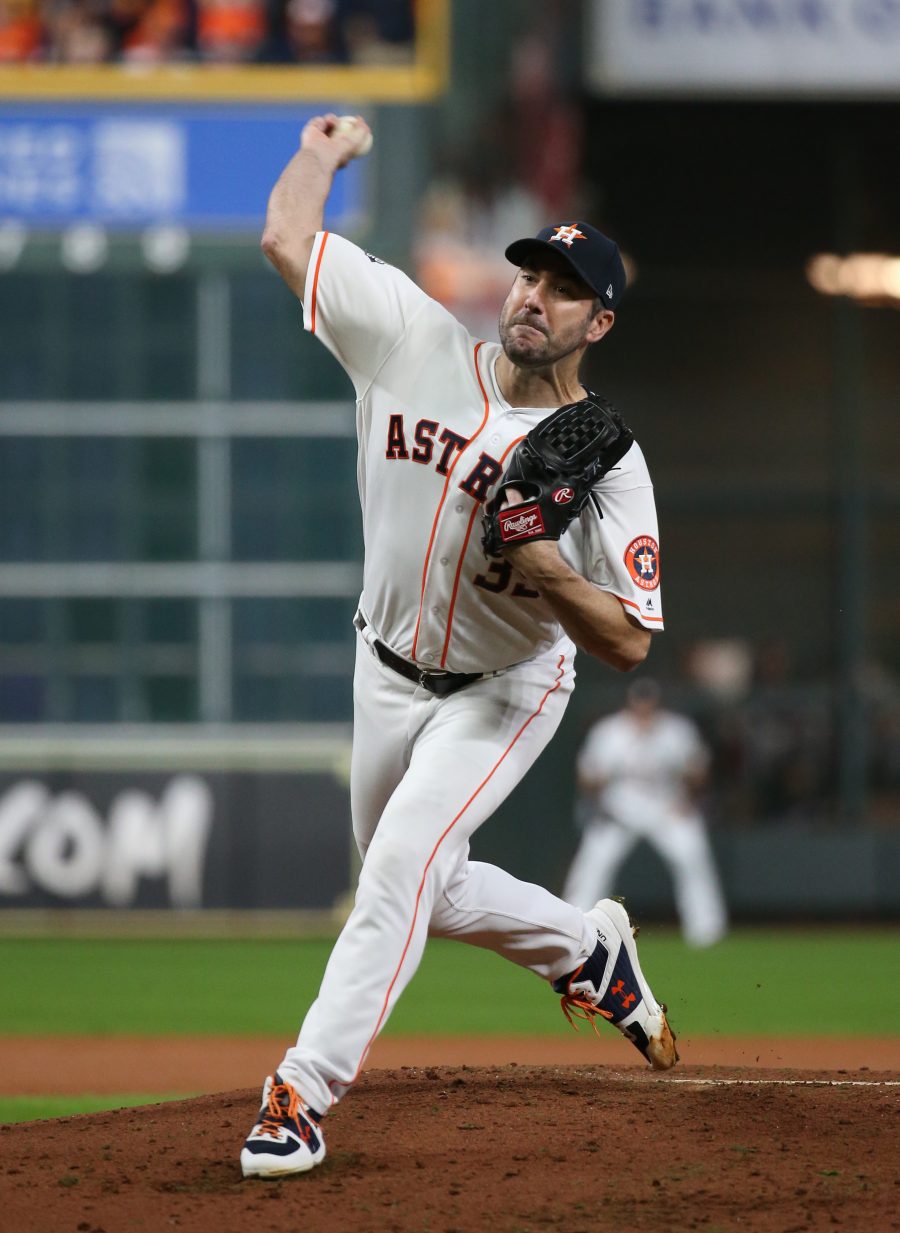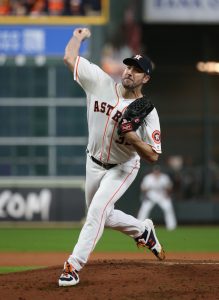 Verlander has only made one appearance in the past two years because of an elbow injury that required a September 2020 Tommy John surgery. When last we saw him at full strength, the 2011 AL MVP was as good as ever. He tossed 223 innings of 2.58 ERA ball in 2019, winning his second career Cy Young award and helping lead Houston to a pennant.
That kind of top-of-the-rotation production is nothing new for Verlander, an eight-time All-Star and future Hall of Famer. He'd posted a 2.52 ERA across 214 frames the year prior, and he has an incredible nine seasons of 200+ innings with an ERA below 3.50 on his resume. Simply put, few pitchers can match the combination of workload and productivity Verlander has put together year in and year out for the bulk of his career.
Of course, there's real risk Verlander doesn't regain his peak form coming off two lost seasons. He'll turn 39 years old in February, so there'd be fairly significant downside even if he weren't coming off a major arm procedure. The ceiling when investing in a player of this caliber is immense, though, a fact that's reflected in the seemingly robust interest he generated during his brief stay on the open market. Not only were a few of the game's top spenders rumored to be involved, Verlander's deal fairly handily tops the two-year, $40MM figure MLBTR projected entering the offseason — particularly once one factors in the player-friendly opt-out provision.
The Astros determined that to be a risk worth taking, a justifiable stance given that they're squarely amidst a win-now window. Even facing Verlander's potential departure, starting pitching wasn't exactly a need. Despite Verlander missing all of 2021, the Astros' starting staff ranked fifth in ERA (3.60), albeit with middle-of-the-road strikeout and walk numbers. Zack Greinke looks likely to sign elsewhere this offseason, and the team could look into trades involving Jake Odorizzi. Even still, Houston would bring back Lance McCullers Jr., Framber Valdez, Luis García, José Urquidy and Cristian Javier — one of the stronger rotation cores around the league.
A healthy Verlander is the kind of player teams will find room for even in the absence of an ostensible positional need though. Not only should he help the team manage the workloads of the younger arms, the front office is no doubt envisioning the possibility of rolling him back out as a Game One playoff starter. They're as familiar as anyone regarding Verlander's recovery process, current form, and work habits. They clearly feel strongly about his ability to bounce back.
In doing so, the Astros will indirectly forfeit a draft pick. While they won't be stripped of a pick for signing one of their incumbent free agents, they'll lose the right to collect a compensatory pick in the 70-75 overall range — which they would've received had Verlander signed elsewhere after rejecting Houston's qualifying offer. That's a small price to pay, even for a team whose farm system has been hit hard by the punishment from the 2017 sign-stealing scandal, given their current competitive window.
The Astros would stand to add a compensation pick in the event Carlos Correa departs. Like Verlander, Correa also rejected a QO, and the star shortstop is in position for a mega-deal as the top player on the market. The Astros' previous efforts to re-sign Correa haven't come particularly close to getting anything done, and Verlander's return would seem to make the chances of Correa coming back even more remote.
Houston's 2022 commitments now sit around $162MM, in the estimation of Jason Martinez of Roster Resource. That's after accounting for estimated salaries for arbitration-eligible players but before considering the possibility of a Correa contract. Signing Correa would no doubt push the 2022 tab well above this past season's $188MM franchise-record player expenditure (via Cot's Baseball Contracts). Houston was prepared to enter the 2020 season with a payroll above $200MM before the pandemic necessitated a shortened season with prorated salaries. If owner Jim Crane is willing to go to that level again, then there might be room in the budget for a more earnest Correa pursuit, but it remains to be seen if that kind of spending is on the table.
Regardless of where the Astros go from here, re-signing Verlander serves as a reminder that Correa's free agency doesn't mark the end of the club's competitive window. In addition to a rotation that has as much upside as any in the league, the Astros will roll into 2022 with a lineup that includes Alex Bregman, José Altuve, Yordan Álvarez, Yuli Gurriel, Michael Brantley and Kyle Tucker. They'll look to hold off the Mariners, Angels and Rangers — all of whom have already been or are expected to be very aggressive this offseason — at the top of the AL West. The A's look likelier to go in the opposite direction, but Oakland's current core has been strong enough to compete over the past couple seasons, and it remains to be seen whether they'll tear the roster down to its studs. All in all, it should be one of the game's more entertaining and competitive divisions in 2022.
The Verlander signing also paints a picture of what has been a strong rotation market in the early going. The Angels took a similar short-term, high-salary upside flier on Noah Syndergaard yesterday — one day after the Tigers went to five years with an opt-out to land Eduardo Rodríguez. Teams like the Angels, Braves, Blue Jays, Yankees, Red Sox and White Sox were all linked to Verlander in recent days, and it stands to reason those clubs remain motivated to add rotation upside via free agency or trade. Max Scherzer, Kevin Gausman, Robbie Ray, Marcus Stroman and Carlos Rodón are among the numerous starting pitchers still on the free agent market who have recently posted top-of-the-rotation type of production.
Ben Verlander of Fox Sports first reported Justin Verlander's agreement with the Astros. Mark Berman of Fox 26 reported that Verlander's 2022 salary would be $25MM and reported the presence of the 2023 player option. Jon Heyman of the MLB Network reported that the option was also valued at $25MM.
Image courtesy of USA Today Sports.