The Tigers have made the biggest move of the 2021-22 offseason to date, formally announcing a five-year contract with free agent starter Eduardo Rodríguez. The deal comes with a $77MM guarantee and can max out at $80MM, depending upon incentives.
The contract also affords Rodriguez the opportunity to opt out of the after the second season of the deal. MLBTR's Tim Dierkes reports that Rodriguez will earn a combined $28MM total from 2022-23 (Twitter link), meaning he'll be faced with the decision of whether to opt out of the remaining three years and $49MM on his contract after the 2023 campaign. Rodríguez, who recently rejected a qualifying offer from the Red Sox, is represented by Mato Sports Management.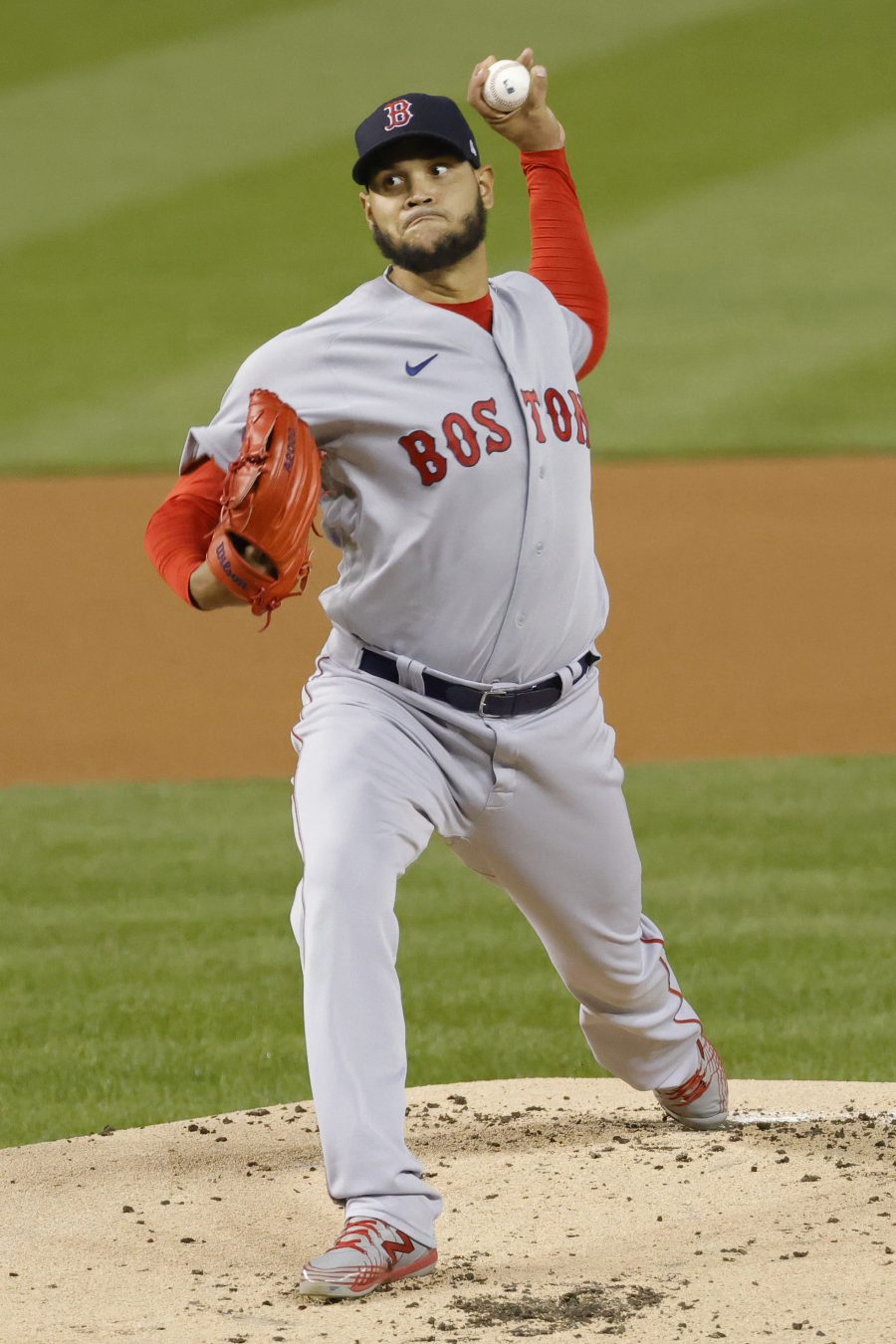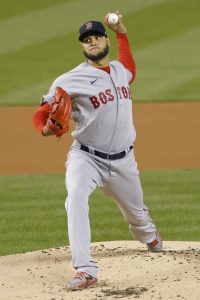 Rodríguez was seemingly in strong demand — his contract tops MLBTR's projected five-year, $70MM estimate — drawing varying levels of interest from the Blue Jays, Angels and incumbent Red Sox. (Boston presented him with a multi-year offer in addition to the one-year qualifying offer.) Detroit will wind up topping the bidding, in the process installing a mid-rotation arm to its fairly young starting staff. That was known to be a priority for the Tigers' front office, with general manager Al Avila frankly telling reporters after the season that adding an established starter "would be a necessity" for the club.
Detroit has also been tied to right-handers Jon Gray and Anthony DeSclafani, but it seems Rodríguez will be the Tigers' big rotation add of the offseason. He'll serve as the veteran anchor in a starting group that also includes young, highly-touted arms like Casey Mize, Tarik Skubal and Matt Manning. With Spencer Turnbull expected to miss most or all of 2022 after undergoing July Tommy John surgery and Matthew Boyd looking likely to be non-tendered after undergoing a flexor procedure, it's possible Detroit looks to add additional rotation depth later in the offseason. It's unlikely any subsequent pick-up will be as impactful or as costly as Rodríguez, whose reported contract terms are quite strong.
Not only does he beat MLBTR's projected guarantee by $7MM, he picks up the freedom to re-test the market two years from now. The southpaw won't turn 29 years old until April 2022, meaning he'll only be entering his age-31 campaign over the 2023-24 offseason. If he pitches well over the next couple seasons, it's easy to envision Rodríguez opting out and hitting free agency in search of another long-term deal during a winter without any sort of uncertainty about the collective bargaining agreement. Yet the contract's five-year guarantee also gives him solid stability to guard against injuries or underperformance that could crop up over the next two years.
That Rodríguez generated such strong interest and landed this kind of commitment from the Tigers serves as the latest reminder of teams' changing methods of player evaluation. On the surface, Rodríguez wouldn't appear to be coming off a particularly impressive season. He racked up 157 2/3 innings over 32 appearances (31 starts), but he did so with a career-worst 4.74 ERA. Not long ago, a five-year guarantee for a pitcher coming off a platform season in which his ERA was pushing 5.00 would've been inconceivable.
Teams are going far beyond ERA to evaluate pitchers in 2021, though, and Rodríguez's underlying numbers were very strong. He struck out 27.4% of opponents this past season, a mark that's nearly five percentage points above the league average for starters. Rodríguez's 11.7% swinging strike rate is also a bit north of the 10.9% league mark, his fourth consecutive healthy season generating whiffs at greater than an 11% clip.
Rodríguez also has solid control, with his walk percentages typically hovering right around the league average. He doled out free passes at just a 7% rate in 2021, the lowest mark of his career. And despite pitching in one of the game's most hitter-friendly home parks and divisions, he's never really had issues preventing home runs.
More than anything, Rodríguez's poor run prevention numbers in 2021 were the result of what happened when batters put the ball into play. Opponents had a .363 batting average on balls in play this past season, the second-highest mark among the 129 pitchers with 100+ frames. It's not as if Rodríguez was simply getting battered night in and night out, though; opposing hitters' 86.5 MPH average exit velocity was in the bottom ten percent leaguewide, while their 33.6% hard contact rate was in the worst fifteen percent.
Between his combination of swing-and-miss stuff, control and soft contact, Rodríguez fared quite well in the eyes of ERA estimators. While his actual ERA ranked 100th of that group of 129 hurlers, his FIP (3.32) and SIERA (3.64) checked in 21st and 24th, respectively. The Tigers are clearly of the belief that those metrics better reflect Rodríguez's true talent level, with his ghastly 2021 run prevention attributable mostly to some combination of poor luck and a Boston defense that was the league's worst at turning balls in play into outs. In prior seasons, Rodríguez's peripherals and ERA aligned a lot more closely, and he posted a cumulative 3.92 ERA/3.84 FIP between 2017-19.
A deeper dive into Rodríguez's underlying numbers explains why the Tigers were willing to put forth this kind of financial outlay, but that's not to say the move is without risk. Long-term investments in pitchers are inherently a gamble, considering the rate of pitcher injuries throughout the league. And while Rodríguez has been a durable workhorse for the bulk of his career, he didn't pitch at all in 2020 after a scary bout with myocarditis (essentially inflammation of the heart) that arose from a case of COVID-19.
Rodríguez was open about the toll the disease took on his body, with doctors forbidding seemingly mundane tasks like walking his dog and playing video games for months — to say nothing of a strenuous activity like pitching (link via James Wagner of the New York Times). In that context, his return to the field in 2021 was remarkable, and he didn't look worse for wear once he could return to the diamond. Detroit's medical staff no doubt did due diligence on evaluating how likely that unfortunate circumstance would be of affecting Rodríguez over the long term.
It's not yet clear precisely how Rodríguez will be paid over the coming seasons. If he's paid a flat $15.4MM sum annually, that'd push Detroit's 2022 payroll just above $125MM, in the estimation of Jason Martinez of Roster Resource. Non-tendering a few arbitration eligible players like Boyd, Niko Goodrum and Dustin Garneau could knock $10MM+ off that tally. The Tigers would still be far above the approximate $81MM payroll with which they entered the 2021 season (via Cot's Baseball Contracts), but the franchise has spent nearly $200MM on players in seasons past.
The Tigers' biggest spending days came during the tenure of late owner Mike Ilitch. The franchise drastically reduced payroll after he passed away and left primary control of the team to his son Christopher Ilitch. Detroit has been amidst a massive rebuild for essentially all of the latter's ownership tenure, however, and Ilitch suggested in August that he'd be prepared to spend for "high-impact" players. Rodríguez certainly qualifies, and it's generally expected the Tigers will be among the primary suitors in this offseason's star-studded free agent shortstop class as well. Indeed, the Detroit front office has had at least cursory conversations with representatives for Carlos Correa, Corey Seager and Trevor Story, among others.
As for the Red Sox, they'll now have to replace a player who's been a valuable rotation member for the past six seasons. Rodríguez broke in with Boston in 2015 and has been a fixture on the starting staff ever since (excluding his missed 2020 campaign). He was a key member of the Sox's World Series-winning 2018 team, finished sixth in 2019 AL Cy Young Award voting and pitched in the postseason for Boston in each of 2017, 2018 and 2021.
Because the Red Sox made him a qualifying offer, they will pick up a compensatory pick in next summer's amateur draft. As a team that neither received revenue sharing nor exceeded the luxury tax threshold in 2021, Boston receives a pick after Competitive Balance Round B (typically in the 70-75 overall range).
The Tigers, meanwhile, will forfeit a pick as a penalty for signing away a qualified free agent. Detroit received revenue sharing in 2021, meaning they'll only lose their third-highest draft choice next year. Were the Tigers to sign another qualified free agent this offseason, they'd surrender their fourth-highest pick as well.
Cody Stavenhagen of the Athletic first reported that Rodríguez was nearing agreement on a multi-year deal with the Tigers. Jon Heyman of the MLB Network reported Rodríguez and the Tigers were in agreement on a five-year contract. Jeff Passan of ESPN reported the guarantee to land within the $77MM – $80MM range. Joel Sherman of the New York Post reported the presence of an opt-out clause. Heyman reported the guarantee to be $77MM, that Rodríguez's opt-out possibility came after the 2023 season, and the possibility of incentives. Evan Petzold of the Detroit Free Press pegged those possible incentives at $3MM and reported the presence of no-trade protection.
Image courtesy of USA TODAY Sports.