The Baseball Writers Association of America revealed the results of Cy Young award balloting this evening. Robbie Ray of the Blue Jays (now a free agent) and Corbin Burnes of the Brewers were named the American League and National League winners, respectively.
Ray claimed the AL award in resounding fashion, an achievement made all the more remarkable by his 2020 struggles. The southpaw dealt with significant control problems during the shortened campaign, leading the D-Backs to trade him to Toronto for essentially no return. After the end of the year, the Jays jumped the market to bring Ray back, buying low on the talented hurler with a one-year, $8MM pact.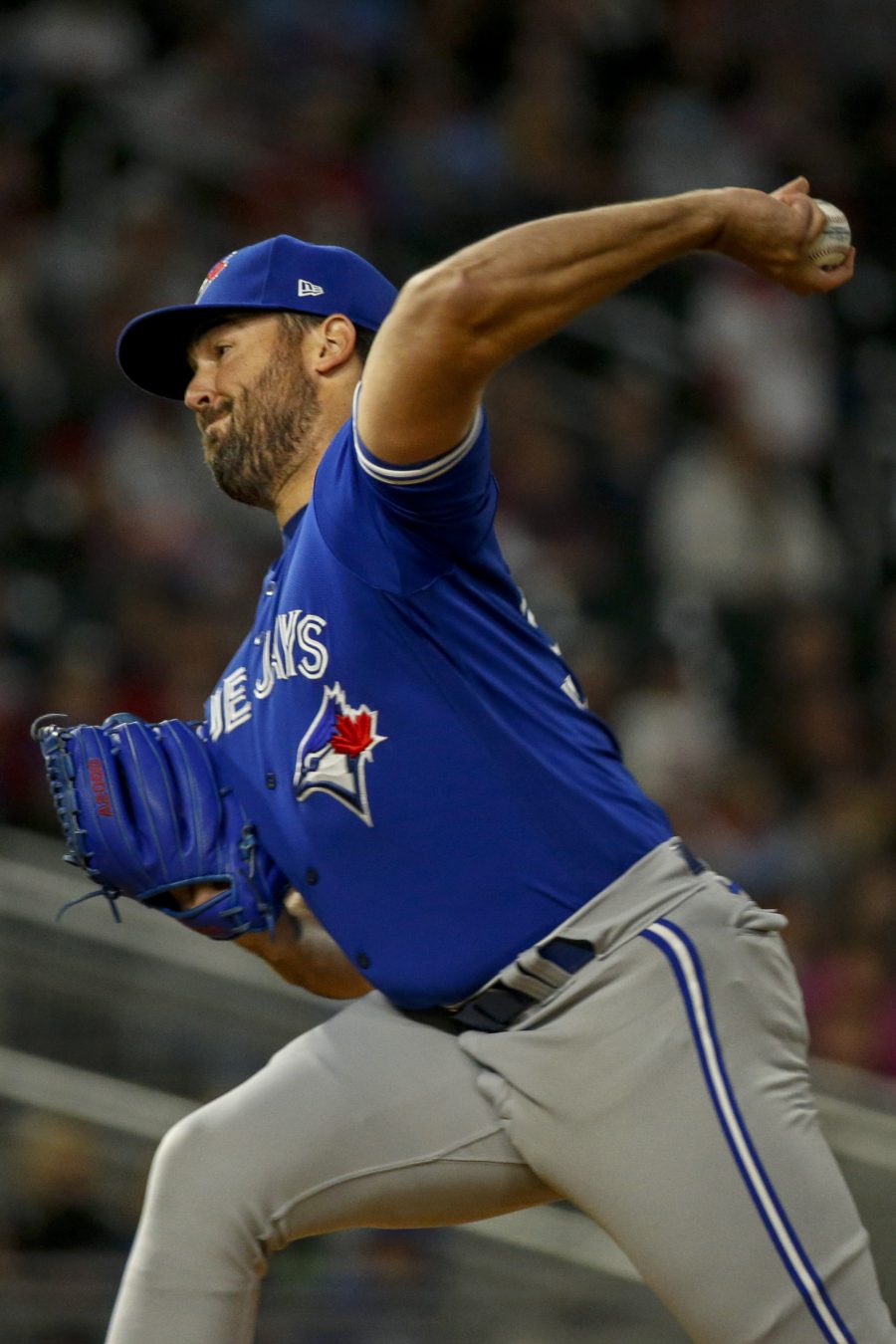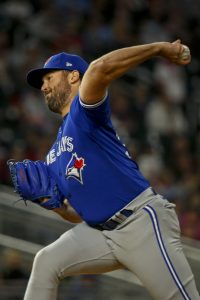 That move will go down as one of the best of general manager Ross Atkins' tenure in Toronto. Not only did Ray get back to heights that saw him make an All-Star team and garner some Cy Young support in 2017, he posted the best showing of his eight-year career. Ray worked 193 1/3 innings of 2.84 ERA ball, striking out an elite 32.1% of batters faced. That swing-and-miss stuff was nothing new, but the 29-year-old also cut his walk rate by almost two thirds. Just one year after walking 17.9% of opponents, Ray doled out free passes at just a 6.9% clip in 2021.
64 American League pitchers tallied 100+ innings this past season. Among that group, Ray ranked 3rd in ERA, strikeout percentage, strikeout/walk rate differential (25.2 percentage points) and SIERA (3.22). He led all AL hurlers in both innings pitched and swinging strike rate (15.5%). That stellar showing earns Ray his first Cy Young award and positions him as one of the top pitchers on this offseason's free agent market.
As mentioned, the voting tilted quite strongly in Ray's favor. He appeared on all 30 ballots, receiving 29 first-place votes and one second-place tally. The Yankees' Gerrit Cole (who received the lone first-place nod that didn't go to Ray) was the clear second-place finisher, with Lance Lynn of the White Sox coming in third. Nathan Eovaldi, Carlos Rodón, Frankie Montas, Lance McCullers Jr., Liam Hendriks, José Berríos, Chris Bassitt, Lucas Giolito and Raisel Iglesias also received down ballot support.
Voting in the National League was far more contentious, with very little separation between Burnes and the Phillies' Zack Wheeler at the top. Both players received twelve first-place votes and appeared on all 30 ballots in some capacity, but Burnes' 14-9 edge in second-place finishes wound up making the difference. The other six first-place votes went to eventual third-place finisher Max Scherzer, who split the season between the Nationals and Dodgers.
To some extent, the battle between Burnes and Wheeler came down to weighing volume versus rate effectiveness. Wheeler tossed an MLB-best 213 1/3 innings, while Burnes worked 167 frames. That's a rather significant nod in Wheeler's favor, but Burnes' per-inning accomplishments were incredible. The Milwaukee righty ranked second among the 62 NL hurlers with 100+ innings in ERA (2.43) while pacing the league in SIERA (2.61), strikeout percentage (35.6%), strikeout/walk rate differential (30.4 percentage points) and swinging strike rate (16.6%).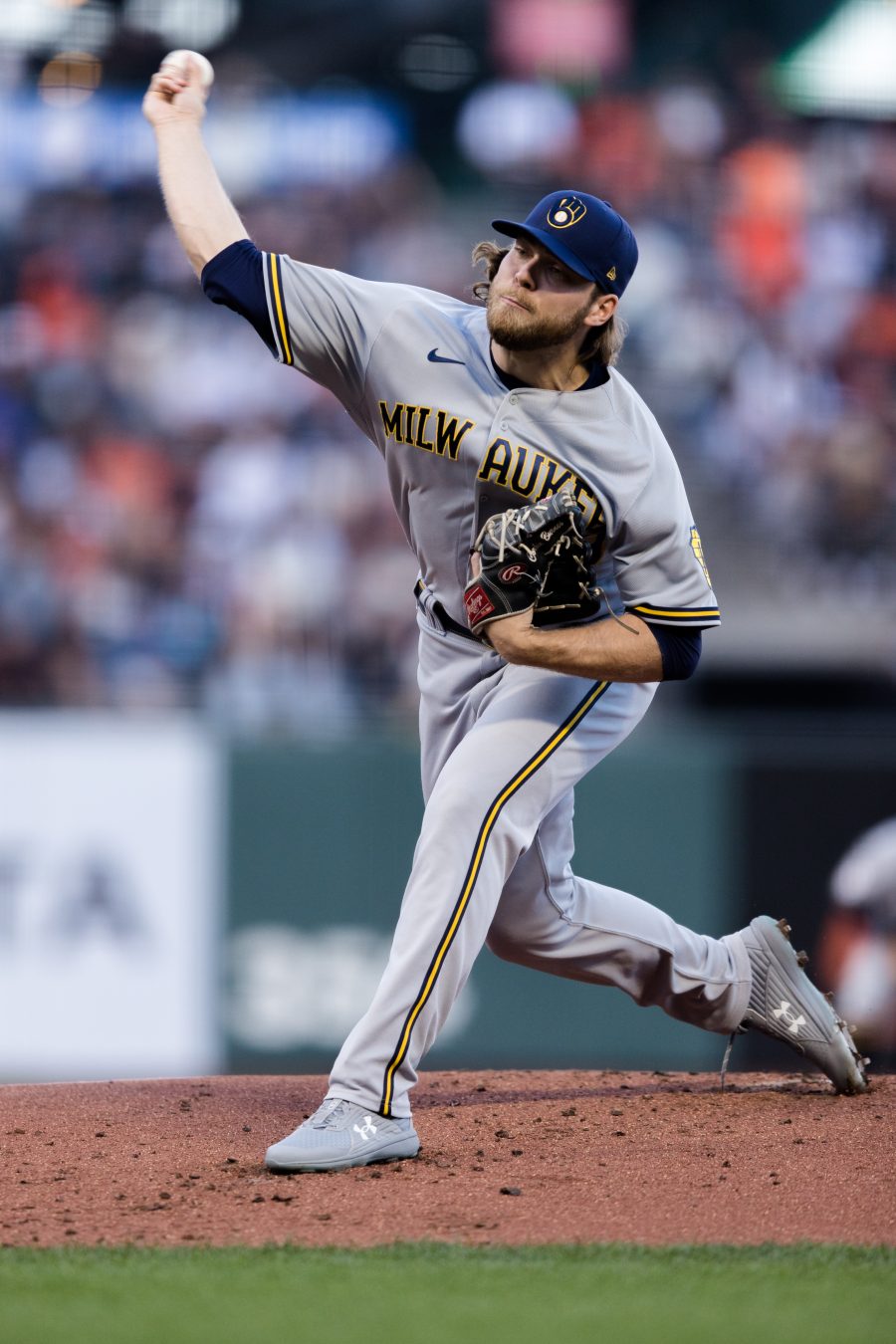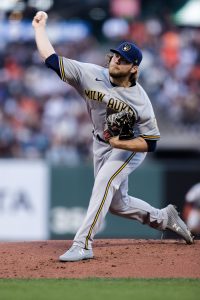 That's not to imply Wheeler was ineffective. The Phils' righty was among the top ten in the league in most rate categories as well. But voters ultimately gave an ever so slight edge to Burnes' utter domination of opponents, even if that came with a lighter workload than the one Wheeler shouldered.
Like Ray, Burnes takes home his first Cy Young award. He'd finished sixth in last year's balloting and now looks like one of the game's top handful of hurlers moving forward. It wouldn't be a surprise if the Brewers, who control Burnes via arbitration through the end of 2024, try to open extension talks with his representatives at CAA Sports over this offseason.
In addition to the three finalists, Walker Buehler, Brandon Woodruff, Kevin Gausman, Adam Wainwright, Julio Urías and Jacob deGrom picked up some down ballot support. Buehler was the only non-finalist to garner any second-place votes, with two runner-up nods.
See full balloting results.
Images courtesy of USA TODAY Sports.