The Rockies and infielder Ryan McMahon have agreed to terms on a six-year contract extension that will guarantee McMahon $70MM, tweets ESPN's Jeff Passan. McMahon is represented by Wasserman.
Mark Feinsand of MLB.com reports the specific financial breakdown (on Twitter). McMahon will make $5MM this year, $9MM in 2023, successive $12MM salaries in 2024-25 and $16MM in each of 2026 and 2027. Should he finish in the top five in MVP voting in any of the next three years, he'd earn the right to opt out of the contract after the 2025 campaign. If he finishes in the top five in MVP voting in 2025, he'd have an opt-out possibility after 2026.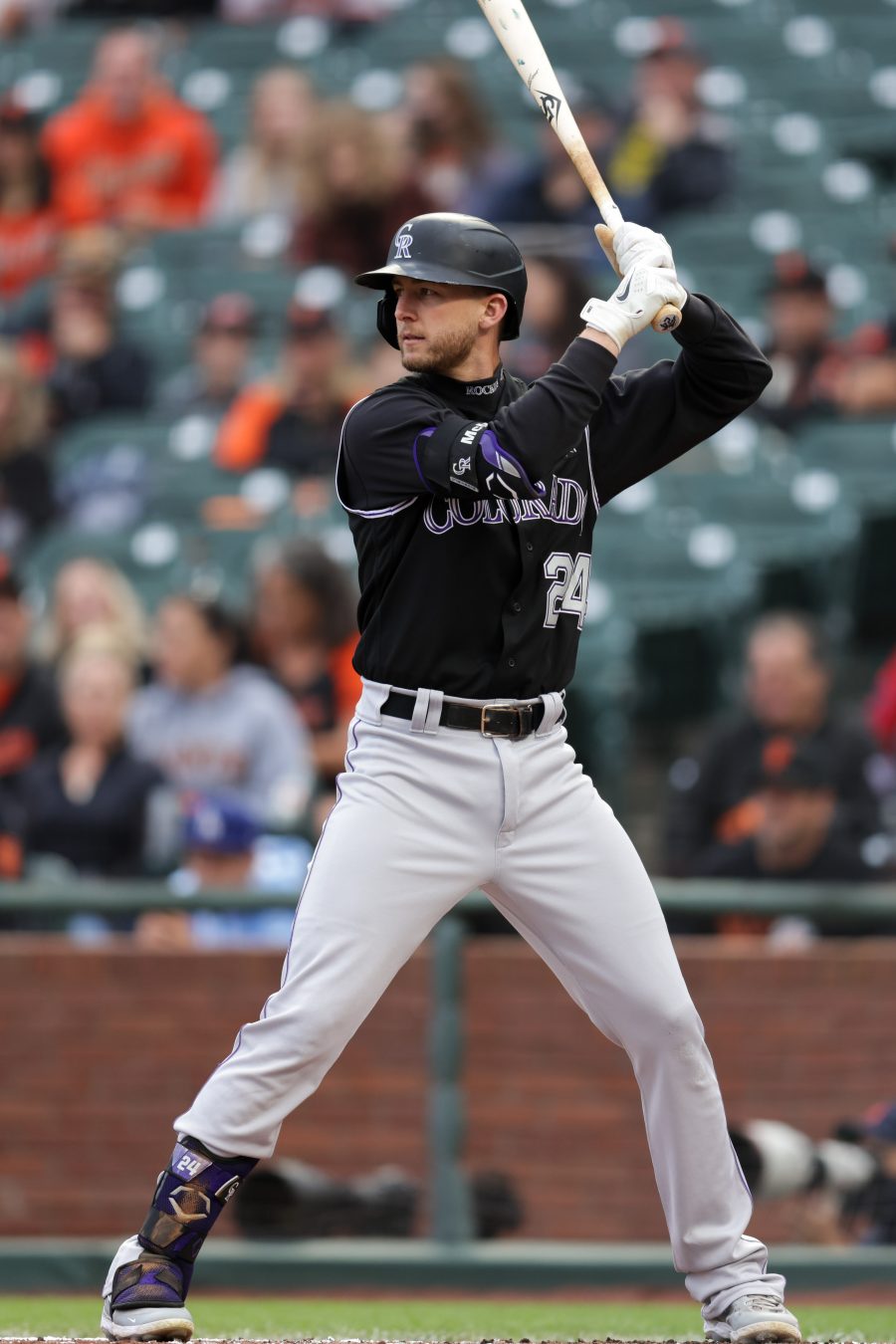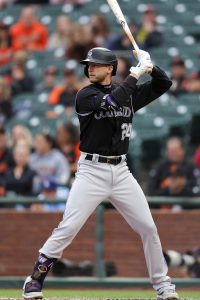 Prior to hammering out this new six-year pact, McMahon was arbitration-eligible for the second time in his career and projected by MLBTR contributor Matt Swartz to earn $5.5MM this coming season. The contract buys out his final two arbitration seasons and four would-be free-agent seasons. There's no way of knowing exactly what McMahon would've earned in 2022-23 via arbitration, but using that projection and a rough estimate for the 2023 season, the contract is paying McMahon around $13-14MM per free-agent season. The terms fall roughly in line with some older deals we've seen for infielders with four-plus years of service time, including Brandon Belt (six years, $79MM) and Brandon Crawford (six years, $75MM — also negotiated by Wasserman).
McMahon, 27, had a the best season of his career both at the plate and with the glove in 2021. The former second-round pick batted .254/.331/.449 with 23 home runs, 32 doubles, a triple and six stolen bases (in eight attempts). Park-adjusted metrics like wRC+ (95) and OPS+ (98) both felt McMahon's overall contributions with the bat were a bit south of league-average, but given the strength of his glovework, he still proved plenty valuable.
McMahon not only provided the Rockies with versatility, logging 368 innings at second base and 842 innings at third base — he did so while playing both positions at award-worthy levels. McMahon logged a whopping nine Defensive Runs Saved in just that tiny 368-inning sample at second base, and he racked up 13 DRS at the hot corner despite not playing a full slate of games there. Virtually any metric one might prefer agreed that McMahon was outstanding with the leather; he registered Ultimate Zone Ratings of 6.1 and 2.9 at third base and second base, respectively, while Statcast credited him for 10 outs above average at third base and another two at second.
It's easy to imagine that with a full season of games at the hot corner in 2021 — Brendan Rodgers is expected to man second base, with free-agent signee Jose Iglesias taking the reins at shortstop and Kris Bryant playing primarily left field — McMahon might find himself taking home some hardware for that defensive excellence. He was a Gold Glove finalist in 2021 as it is, although the man standing in his way is a very familiar face: longtime teammate and five-time Platinum Glover Nolan Arenado, now with the Cardinals.
Like any long-term deal, the signing isn't without its risks for the Rockies. While McMahon's strong defense and solid walk rate (9.9% in 2021; 10% in his career) give him a high floor, the offensive gains made in 2021 will need to be sustained for the deal to pan out in Colorado's favor.
McMahon buoyed his production by finally curtailing some pronounced strikeout issues that had dogged him throughout his MLB tenure. From 2017-20, McMahon whiffed in 30.8% of his plate appearances — including a career-worst 34.2% in 2020's shortened slate of games. That rate fell to a much more manageable 24.7% in 2021. McMahon has always had power and a knack for making hard contact, so as long as he can keep the punchouts down, there's good reason to believe he can continue to be a reasonably productive bat — at least against right-handed pitching. The lefty-swinging McMahon slashed just .229/.312/.353 against southpaws in 2021 (173 plate appearances) and is a career .239/.310/.433) hitter against same-handed opponents.
The Rockies underwent a front office shuffle early in the 2021 season, dismissing longtime general manager Jeff Bridich and elevating scouting director Bill Schmidt to the GM post on an interim basis. Rather than perform a search and look for external candidates, owner Dick Monfort instead dropped the "interim" tag from Schmidt's title before the season even ended.
Schmidt, who's been running the Rockies' scouting department since 1999, quickly went to work ensuring that several members of the Colorado roster would remain in place. Trevor Story had seemingly made up his mind to move on before the year ended, and the Rox were unable to sway righty Jon Gray in extension talks. However, they've also succeeded in brokering long-term deals for Antonio Senzatela (five years, $55MM), catcher Elias Diaz (three years, $14MM) and now McMahon — in addition to re-signing first baseman C.J. Cron before he even reached the market (two years, $14.5MM). That group now joins the team's marquee addition, Bryant, among a restructured Rockies core.