Aug. 29: The Diamondbacks have officially announced Carroll's selection, with Luplow being optioned in a corresponding move.
Aug, 28: The Diamondbacks are planning on promoting outfield prospect Corbin Carroll for Monday's game, reports Steve Gilbert of MLB.com. Carroll is not currently on the club's 40-man roster, though they already have a vacancy there. A corresponding move will be required to get him onto the active roster.
This will be something of a belated birthday present for the youngster, who just turned 22 years old a week ago. Selected with the 16th overall pick in the 2019 draft, Carroll has been one of the most intriguing prospect in Arizona's system ever since. Baseball America ranked him 5th in the organization and 90th in all of baseball in 2020, before Carroll jumped to Arizona's #1 slot in 2021. He's currently ranked 5th overall by BA, 3rd by FanGraphs, while ESPN and Keith Law of The Athletic consider him the best prospect in the sport.
The fact that Carroll is so highly regarded is hardly surprising, given his tremendous performance on the field thus far in his career. After being drafted in 2019, at just 18 years of age, he got into 42 games between rookie ball and low-A, hitting .299/.409/.487 in that span. The pandemic wiped out the minors in 2020, but Carroll reportedly continued to impress at the club's alternate training site that year. 2021 was a mostly lost season, as Carroll tore the capsule of his non-throwing shoulder, ending his campaign after just seven games.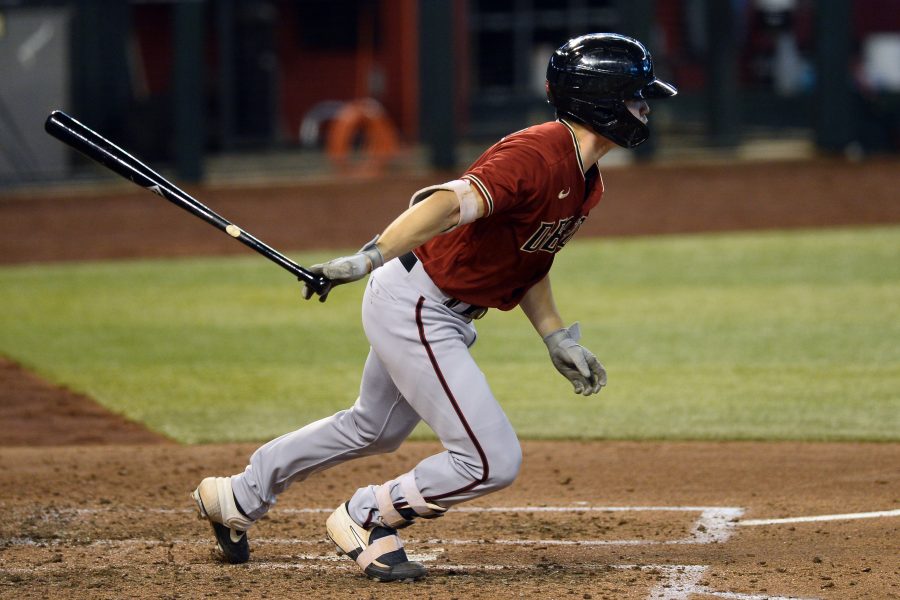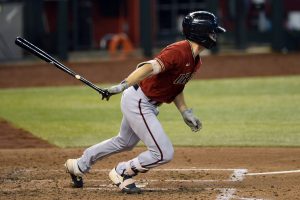 However, Carroll has gotten right back on track here in 2022, showing no ill effects from the shoulder surgery he underwent last year. Through 58 Double-A games, he hit 16 home runs, stole 20 bases and walked in 14.8% of his plate appearances. His .313/.430/.643 batting line was 66% better than league average by measure of wRC+. He was promoted to Triple-A and has played 33 games there thus far, hitting seven more long balls, swiping 11 more bags and hitting .287/.408/.535, wRC+ of 135.
Defensively, Carroll has primarily played center field in the minors, though with some time in the corners as well. It's unclear where the Diamondbacks intend to play Carroll in the majors, but they will have an embarrassment of young talent in the outfield either way. Alek Thomas, himself a highly regarded prospect coming into the year, was promoted in May and has been getting the lion's share of playing time in center. He's hit just .243/.294/.369 through his first 92 MLB games for an 84 wRC+, though his glovework has been highly rated across the board.
Beside Carroll and Thomas, the club has many options to fill out the remainder of its outfield picture. Daulton Varsho and Jake McCarthy are both having strong seasons as well and each comes with at least four years of club control beyond this one. Stone Garrett was also recently called up, having hit very well in a five-game showing so far. Jordan Luplow is also on hand due to his strong numbers against lefties. He's slumped a bit in that regard this season but could be retained via arbitration for another two seasons if he still fits into Arizona's plans. Assuming Carroll sticks with the big league club the rest of the season, he will earn just over a month of service time, putting him on track to reach free agency after the 2028 campaign, unless future optional assignments end up pushing that back.
It's been a rough few years in the desert, with the D-Backs currently 59-67, likely to finish below .500 for a third straight season. However, they have already guaranteed themselves a record well ahead of last year's 52-100 mark, with plenty of reasons to be excited about the future. Their stockpile of young, cheap and controllable outfield talent is perhaps the best reason to feel hopeful, with Carroll considered by many to be the most exciting of the bunch. Over the remaining few weeks of the schedule, the club will give him a chance to show his skills at the sport's biggest stage and potentially lock down a place on the grass for years to come.
Image courtesy of USA Today Sports.