The Braves have extended yet another key member of their impressive young core, this time announcing a six-year, $75MM contract for right-hander Spencer Strider. The contract, which covers the 2023-28 seasons, also contains a $22MM club option for the 2029 season. The six-year guarantee buys out Strider's final two pre-arbitration seasons, all three arbitration years and what would have been his first free-agent season. The 2029 club option gives the Braves control over what would've been Strider's second free-agent campaign. Strider is represented by Frontline.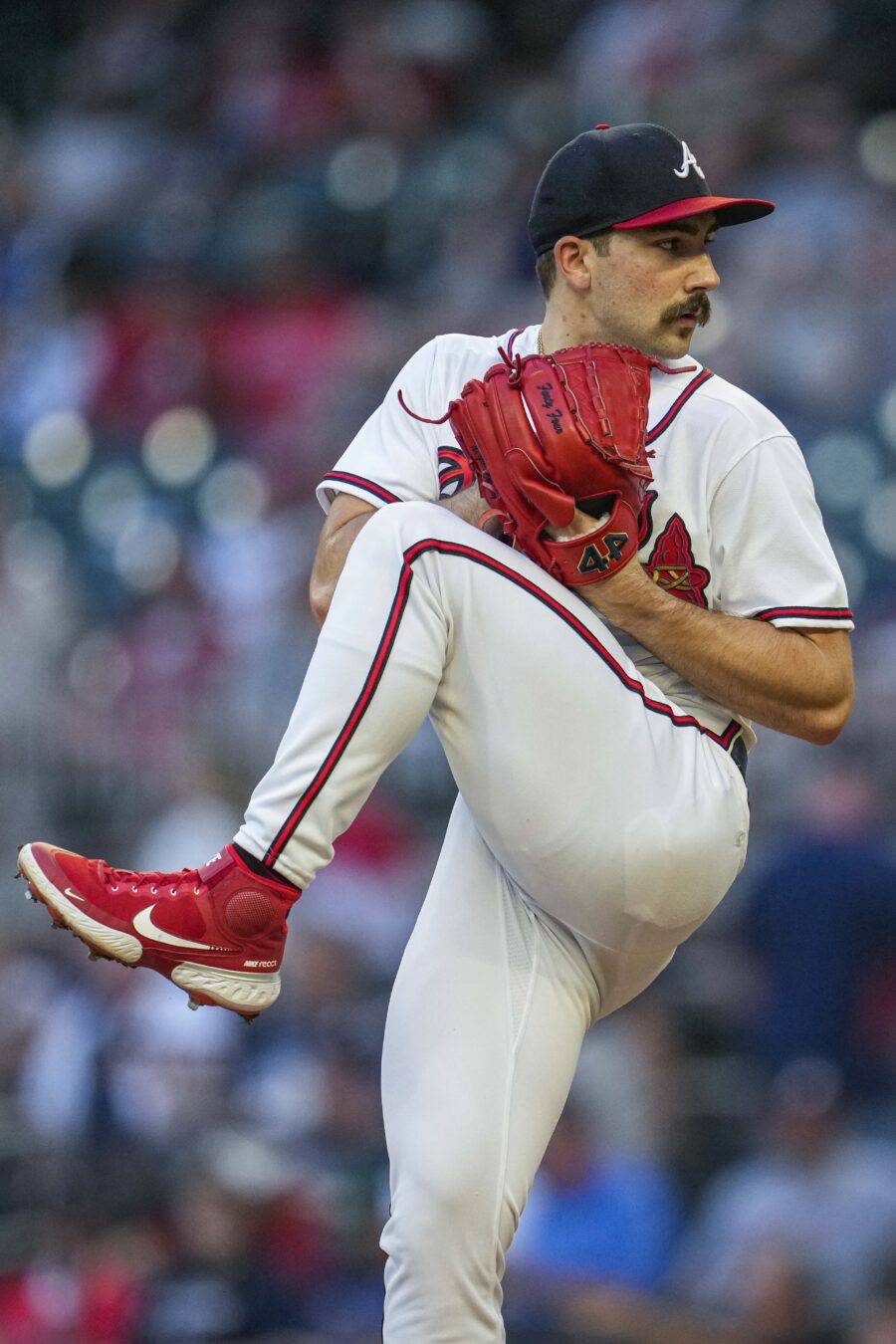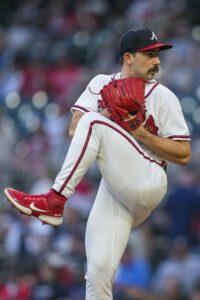 Strider, 24 later this month, will earn $1MM both in 2023 and 2024. He'll be paid a $4MM salary in 2025 before jumping to $20MM in 2026 and $22MM in 2027 and 2028. The 2029 option comes with a $5MM buyout, which is factored into the guaranteed portion of the contract. If the Braves pick up that net $17MM option for the '29 campaign, Strider will earn a total of $92MM over seven years.
Strider becomes the fourth young Braves star to be extended this season alone, joining first baseman Matt Olson (eight years, $168MM), center fielder Michael Harris II (eight years, $72MM) and star third baseman Austin Riley (ten years, $212MM). Atlanta, of course, had previously already signed outfielder Ronald Acuna Jr. and second baseman Ozzie Albies to club-friendly extensions. All six of those players are now under club control through at least the 2027 season, giving the Braves a level of continuity and cost certainty that is unparalleled throughout the league.
A fourth-round gem in the extremely truncated 2020 draft (five rounds), Strider skyrocketed through the Braves' system despite a lack of minor league games in 2020, ultimately making his Major League debut late in the 2021 season. The Clemson product cracked the Braves' Opening Day roster in 2022, initially working multi-inning stints out of the bullpen before ascending to the starting staff, where he not only found success but emerged as a bona fide front-of-the-rotation arm.
Overall, Strider broke out with 131 2/3 innings of 2.67 ERA ball and a 38.3% strikeout rate that paced all big leaguers who pitched at least 100 innings. Command was an issue at times in the minors and early in the season, but Strider markedly scaled back on the number of free passes he yielded as the season wore on, finishing out the year with an 8.5% walk rate that was scarcely north of the league average. For someone who walked 13.5% of his opponents over the first two months of the season, the improvement was as remarkable as it was rapid; from June 10 onward, Strider walked just 6.8% of his opponents.
Strider's dominance has positioned him as one of the two favorites for National League Rookie of the Year honors, as he and teammate Harris are widely viewed as the presumptive first- and second-place finishers in an extremely strong year for rookies (both in the NL and in MLB as a whole).
The $75MM guarantee for Strider shatters any prior precedent for pitchers with such limited experience. Prior to this deal, the five-year, $35MM contract Madison Bumgarner signed with the Giants more than a decade ago stood as the record extension for a pitcher with between one and two years of service time. (Strider is currently at 1.003 years.) This new contract not only finally topples that dated mark (in decisive fashion), it also surpasses the established extension records for pitchers with two to three years of service time (Blake Snell's five-year, $50MM deal) and even with three to four years of service (Sandy Alcantara's five-year, $56MM deal).
Because extensions, more so than free-agent contracts, draw heavily from recent comparables, the Strider deal in many ways paves the way for new precedent to be established in multiple service classes. That's not to say every pitcher with between one and four years of service time will now require $75MM+ to sign an extension, of course; Strider's case as a Rookie of the Year frontrunner and budding ace is far from the norm.
Nonetheless, as we've seen with young position players in recent years, the market for these types of extensions can still advance rapidly. Back when Acuna signed his eight-year, $100MM extension, that was the largest deal ever for a position player with under a year of big league service. That mark was quickly smashed by Wander Franco (11 years, $182MM) and further surpassed this summer by Julio Rodriguez (12 years, $210MM).
With Strider's salaries now set through the 2028 season, the Braves, incredibly, already have $76MM on the books six years down the line. That's more than any other team in baseball. The Padres have about $57MM on the '28 books between Manny Machado and Fernando Tatis Jr., while the Rangers have about $51MM on the books between Corey Seager and Marcus Semien. (Machado can opt out of his deal with the Friars after next year, so the Padres' 2028 commitments may not end up being quite so large.) Obviously, $76MM in 2028 will carry less weight than $76MM in 2022, but it's still a hefty commitment to have so far down the line.
There's some degree of risk for the Braves in laying out such lengthy commitments, even if each looks quite team friendly in a vacuum. Injuries and regression could always push any of these extensions from "bargain" to "burden" — particularly in the later stages of the deals, when the salaries are come with more heft. Still, given the general excellence of this group, it's impossible not to be bullish on the team's future.
Looking more immediately down the line, the Braves already have $153MM on next year's payroll and nearly $110MM on the 2024 payroll. That's before considering a slate of arbitration-eligible players headlined by lefty Max Fried, who's projected by MLBTR contributor Matt Swartz to earn more than $12MM in 2023. Atlanta would have a franchise-record payroll in 2023 even if the only moves made by the front office were to simply tender arbitration contracts to their eligible players.
Of course, that's certainly not all the Braves will do this winter. First and foremost on the agenda will be negotiations with shortstop Dansby Swanson, who'll be a free agent once the postseason concludes. The Braves and Swanson have publicly expressed mutual interest in a new contract, but getting something done would likely send the Braves soaring over the $200MM mark in terms of their bottom-line payroll while also pushing them into the general vicinity of the first luxury tax threshold for the first time ever. The Braves also surely are still hopeful of extending Fried, who's controlled through the 2024 season. If they succeed in signing both Swanson and Fried, there's virtually no path to avoiding the luxury tax.
On the one hand, while contracts like this Strider extension are cause to celebrate in the long-term, they do also create some shorter-term considerations. Strider would've only counted around $750K toward the luxury tax in 2023, had he not signed this extension. He'll instead now carry a sizable $12.5MM luxury hit — the average annual value of his new contract. It's still a win for both player and team, but the glut of long-term deals does inflate the Braves' luxury ledger more quickly than a year-by-year approach would.
On the other hand, that's a trivial concern when juxtaposed with the benefit of having so many high-end players signed for the next six-plus seasons. And with a World Series win in 2021 and another postseason run forthcoming, the NL East-champion Braves will no doubt see a boost to their revenues, lessening the sting of any luxury penalties that may arise in the next couple years. Atlanta already arguably boasted the best cost-controlled core of any team in baseball over the next half decade, and adding Strider to the preexisting quintet of Harris, Olson, Riley, Albies and Acuna only furthers their case. Waves of injuries can derail any team at any time, but health-permitting, the Braves are going to be good for a long, long time.