The Mets have officially signed the defending AL Cy Young winner, announcing Wednesday evening they've inked Justin Verlander to a two-year contract with a vesting option for 2025. It's reportedly an $86.66MM guarantee, and if Verlander pitches 140 innings in 2024, he will have a $35MM player option for 2025. Verlander will make $43.33MM in each of the two guaranteed years of the deal and has a full no-trade clause. Verlander is represented by ISE Baseball.
Verlander was one of the most unique free agents in modern baseball, given his unusual circumstances. He made just one start in 2020 and missed all of 2021 due to Tommy John surgery, after which he reached free agency. At that point, he had essentially missed two full years and was going into his age-39 season. However, he won the American League Cy Young award when he was last healthy in 2019.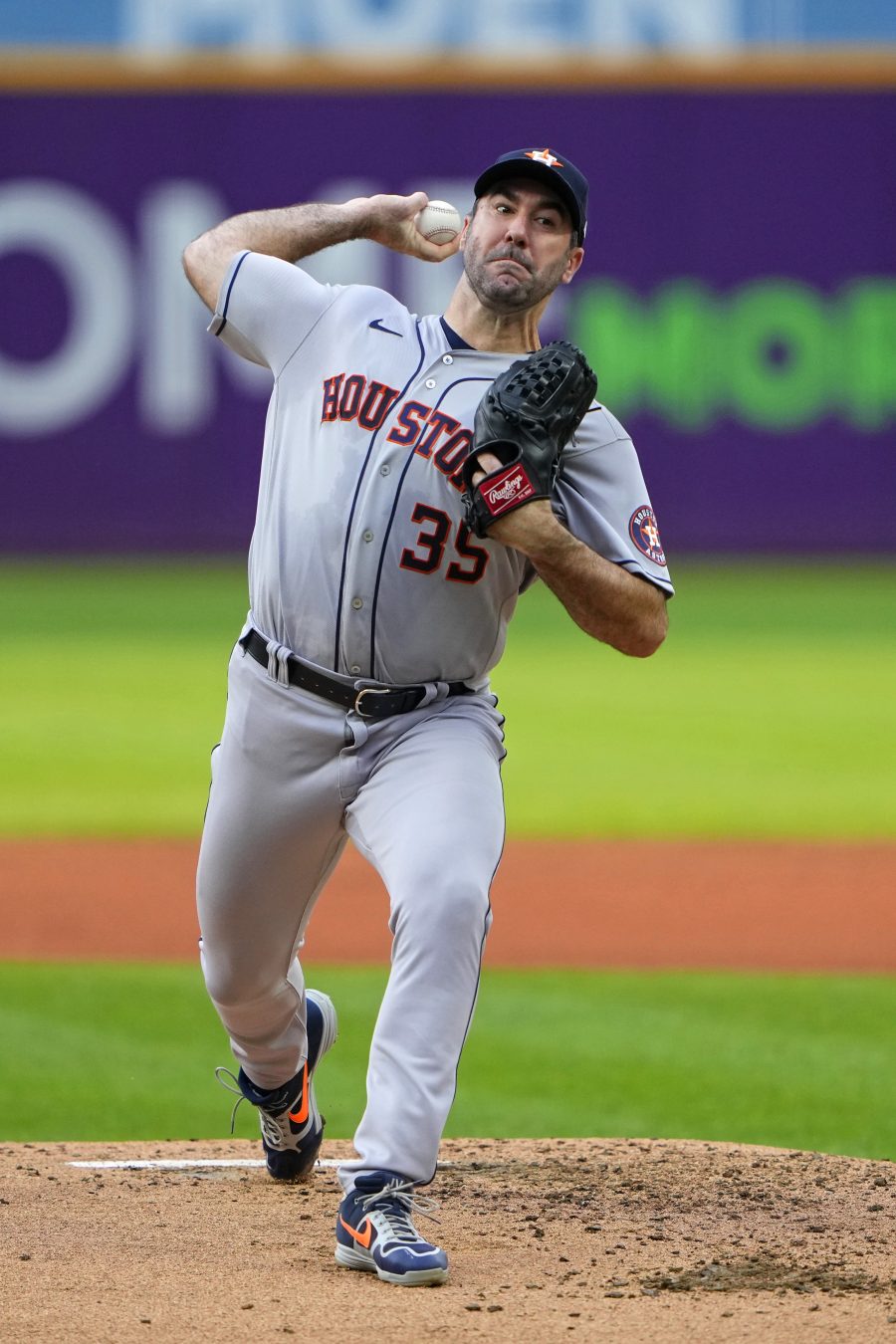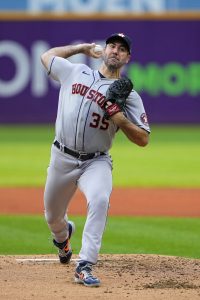 Despite the long layoff, Verlander had plenty of interest based on his previous track record and a spring showcase that demonstrated his health to interested teams. He eventually re-signed with the Astros on a one-year, $25MM deal with a matching $25MM player option for 2023 on the condition that Verlander reached 130 innings pitched this year. Not only did Verlander breeze past that marker, he added yet another excellent campaign to his lengthy track record. He tossed 175 innings, making a brief trip to the injured list for a calf injury. He posted a miniscule 1.75 ERA with a 27.8% strikeout rate, 4.4% walk rate and 37.9% ground ball rate, earning his third career Cy Young award. Based on that excellent campaign, he made the easy decision to decline his option and return to the open market in search of a larger salary. He was not eligible for a qualifying offer due to the fact that he had already received one previously in his career.
This created a free agency that was essentially unprecedented. It's extremely rare for pitchers to pitch so well this late into their careers, especially after such a lengthy layoff. With Verlander about to turn 40 in February, he was never going to get an incredibly lengthy deal. However, he has previously expressed a desire to pitch into his mid-4os, meaning he could conceivably seek to get a multi-year deal of some kind. The closest reasonable comparison was Max Scherzer, who signed a three-year, $130MM deal to join the Mets a year ago, when he was going into his age-37 season. That came with a $43.33MM annual average value that smashed the previous record of $36MM, which was held by Mike Trout and Gerrit Cole.
Verlander is a few years older now than Scherzer was then, but the AAV was still seemingly a rough signpost for Verlander to aim for. Astros' owner Jim Crane intimated that Verlander was using the Scherzer deal as a target in free agency, which was apparently beyond their comfort zone. For the Mets, their rotation was significantly impacted by free agency, as Jacob deGrom, Chris Bassitt and Taijuan Walker all his the open market. deGrom is already off the board, having signed with the Rangers in recent days. But they have quickly pivoted and replaced him with Verlander, who will now take deGrom's spot as the co-ace next to Scherzer. He has reached his target by matching Scherzer with an AAV of $43.34MM, tying the all-time record. MLBTR predicted Verlander to get a three-year deal worth $120MM, an AAV of $40MM. He has instead secured the higher AAV on a shorter deal, though if he ends up triggering the option, he will get to $121.66MM over the three seasons. This is a reunion for Verlander and Scherzer, who were teammates in Detroit from 2010 to 2014.
For the Astros, they have been incredibly aggressive this winter but it seems their priorities have been elsewhere. Even without Verlander, the rotation is in good shape with Framber Valdez, Lance McCullers Jr., Cristian Javier, Luis Garcia, José Urquidy and Hunter Brown all present as solid options. Since they apparently didn't see eye-to-eye with Verlander, they have dedicated their resources to re-signing reliever Rafael Montero and then signing first baseman José Abreu.
The Mets have become a financial powerhouse in recent years, with new owner Steve Cohen willing to spend at or near the top of the market in order to bolster the club's roster. Last year, they ran out an Opening Day payroll of $264MM, per Cot's Baseball Contracts. They are now set to go into 2023 with Verlander and Scherzer combining for over $86MM alone, well beyond the entire payrolls of some entire teams. Roster Resource now estimates the Mets' payroll for next year to be $277MM, though perhaps more importantly their luxury tax estimate is $289MM. The lowest threshold of the competitive balance tax in 2023 will be $233MM, with three further tiers at $253MM, $273MM and $293MM, with the Mets now just barely under the top line. Since the Mets also paid the CBT in 2022, they will be a second-time payor in 2023 and subject to increasing penalties. All spending over the lowest threshold is subject to a 30% tax for them, with extra surcharges at each subsequent tier: 12%, 45% and 60%. In other words, any spending over the $293MM tier will be subject to a 90% tax. Since they are still looking to upgrade their pitching staff and outfield, it seems almost certain that they will indeed go beyond that line.
All of that spending helped the Mets field a strong team in 2022, winning 101 games. Though that was the second-highest total in franchise history, they still were nudged into Wild Card status by the Braves. The Mets ended up with a bitter first-round defeat, losing their best-of-three series to the Padres. They are now seemingly planning to spend aggressively yet again and hope for better results in 2023. Verlander and Scherzer will take the top two spots in the rotation, with Carlos Carrasco behind them. That still leaves two spots available, with internal options like David Peterson and Tylor Megill candidates for those roles. However, the Mets still have a few months remaining in the offseason to make further moves.
Verlander was one of three pitchers considered to be the aces of this winter's free agency, alongside deGrom and Carlos Rodón. The Mets lost deGrom to the Rangers but have now replaced him with Verlander. For teams still looking to add to the front of their rotation, they will now have to pivot for Rodon, who is reportedly looking for a six-year deal.
Former ball player Carlos Baerga reported last night on Instagram that the Mets and Verlander were nearing agreement on a two-year deal plus an option. Andy Martino of SNY reported today that an agreement was in place for a two-year deal with a vesting option, with the AAV of the deal near Scherzer's. Jon Heyman of The New York Post reported Verlander will make $43.3MM in each season, as well as the no-trade clause and the option value of $35MM. Heyman later added the 140 innings required to vest the player option. Ken Rosenthal of The Athletic reported that the AAV is actually $43.33, matching Scherzer's exactly.
Image courtesy of USA Today Sports.