The Phillies' whirlwind week continued Friday, as the team formally announced a two-year deal with free-agent lefty Matt Strahm. The ACES client will reportedly be guaranteed $15MM on the contract, which was the third free-agent agreement of the week for a Phillies club that also closed deals with shortstop Trea Turner (11 years, $300MM) and right-hander Taijuan Walker (four years, $72MM)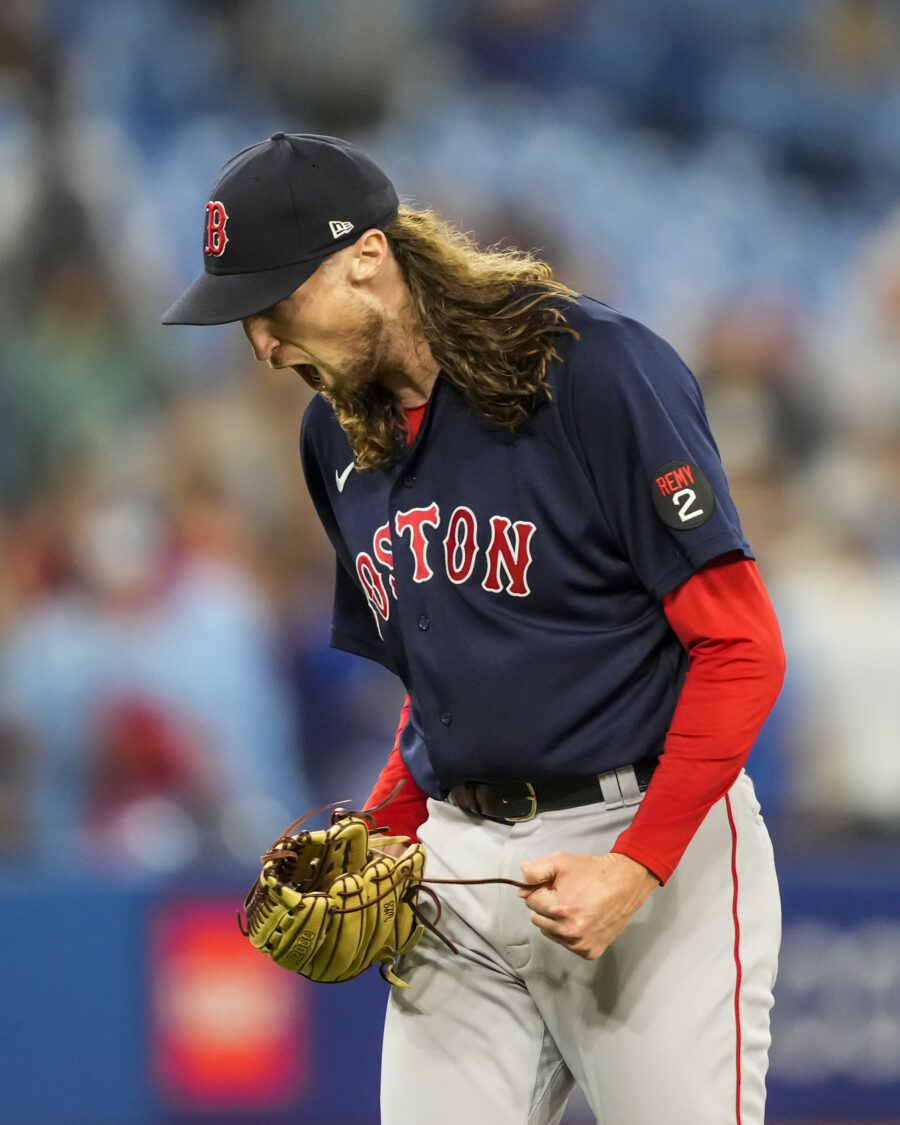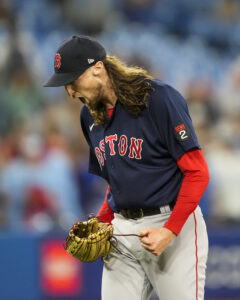 Strahm, 31, pitched the last year with the Red Sox on a one-year, $3MM deal. He tossed 44 2/3 innings of 3.83 ERA ball, striking out batters at a 26.9% clip against an 8.8% walk rate. Strahm had fairly even splits, limiting left-handed hitters to a .229/.333/.354 line while right-handers hit .221/.302/.353. It represented a solid platform year for Strahm, who pitched just 6 2/3 innings for the Padres a year prior.
Initially drafted in the 21st round of the 2012 draft by the Royals, Strahm found his way to the majors in 2016. That year he pitched effectively out of their bullpen, working to a 1.23 ERA across 22 innings while striking out a well above average 34.1% of batters. The strikeouts nosedived in 2017 to 24% and the results followed, as Strahm struggled to a 5.45 ERA in 34 2/3 innings that year before ultimately winding up on the IL for the rest of the season with a knee injury.
While injured, the Royals traded him with Esteury Ruiz and Travis Wood to the Padres at the 2017 deadline in a deal for Trevor Cahill, Ryan Buchter and Brandon Maurer. He wouldn't pitch for them until 2018, when he threw 61 1/3 innings of 2.05 ERA ball. Strahm saw his strikeout rate tick back up while posting the best walk rate (8.6%) of his career at that point.
The Padres gave him a look as a starter in 2019, and he wound up making 16 starts for the team that year. Those didn't go so well, as Strahm pitched to a 5.29 ERA. They returned him to the bullpen and Strahm quickly found his groove again, tossing 33 innings of 3.27 ERA relief work in the second half. He continued to provide value for the Padres out of the pen in the shortened 2020 season, working to a 2.61 ERA in 20 2/3 innings.
Injuries plagued his 2021 campaign, as Strahm first dealt with a right patellar tendon repair. He returned in August that year, but a few weeks found himself shut down for the rest of the season with knee inflammation. He went to free agency looking for opportunities to rebuild his value, and found that in the form of a one-year, $3MM deal with the Red Sox. The platform year in Boston went well enough that Strahm now finds himself with a multi-year contract with an AAV of $7.5MM.
Philadelphia's bullpen was need of a bit of a rebuild after the departures of Corey Knebel, David Robertson and Brad Hand, and there's every chance Strahm isn't the only addition they make there. He'll slot in with the likes of Seranthony Dominguez, Jose Alvarado, Andrew Bellatti and Connor Brogdon in the Phillies bullpen as things stand. It's also at least possible that he'll get a look as a starter, as he's previously voiced a desire to get another rotation opportunity — and the Phillies' fifth starter spot is at least somewhat up for grabs. Bailey Falter is the in-house favorite, though prospects Andrew Painter, Mick Abel and Griff McGarry aren't far from MLB readiness.
The addition of Strahm brings the Phillies' payroll up to about $230MM in terms of actual 2023 salaries, but their luxury-tax ledger (which is based on AAV and also includes player benefits and the team's payment into the leaguewide pre-arbitration bonus pool) is just shy of $242MM, per Roster Resource. That's about $8MM over this year's $233MM threshold, and as a team in line to pay the tax for a second straight season, they'll pay a 30% tax on the first $20MM by which they exceed that threshold. As it stands, they're only in line for about $2.7MM worth of penalties, but further roster machinations will alter that outlook.
Ken Rosenthal of The Athletic first reported that the two sides were close to a deal. ESPN's Jeff Passan reported they were in agreement on a two-year, $15MM contract.