Dec. 13: The Sox have made it official, announcing the signing. Infielder Hoy Park was designated for assignment in a corresponding move.
Dec. 7, 11:03am: Jansen will be paid an even $16MM in each season of the contract, per Alex Speier of the Boston Globe.
9:35am: The Red Sox are in agreement on a two-year, $32MM contract with free-agent right-hander Kenley Jansen, reports ESPN's Jeff Passan (Twitter link). The Wasserman client becomes the third free-agent reliever to sign in Boston this winter, joining righty Chris Martin and lefty Joely Rodriguez in what's becoming a rapidly overhauled bullpen.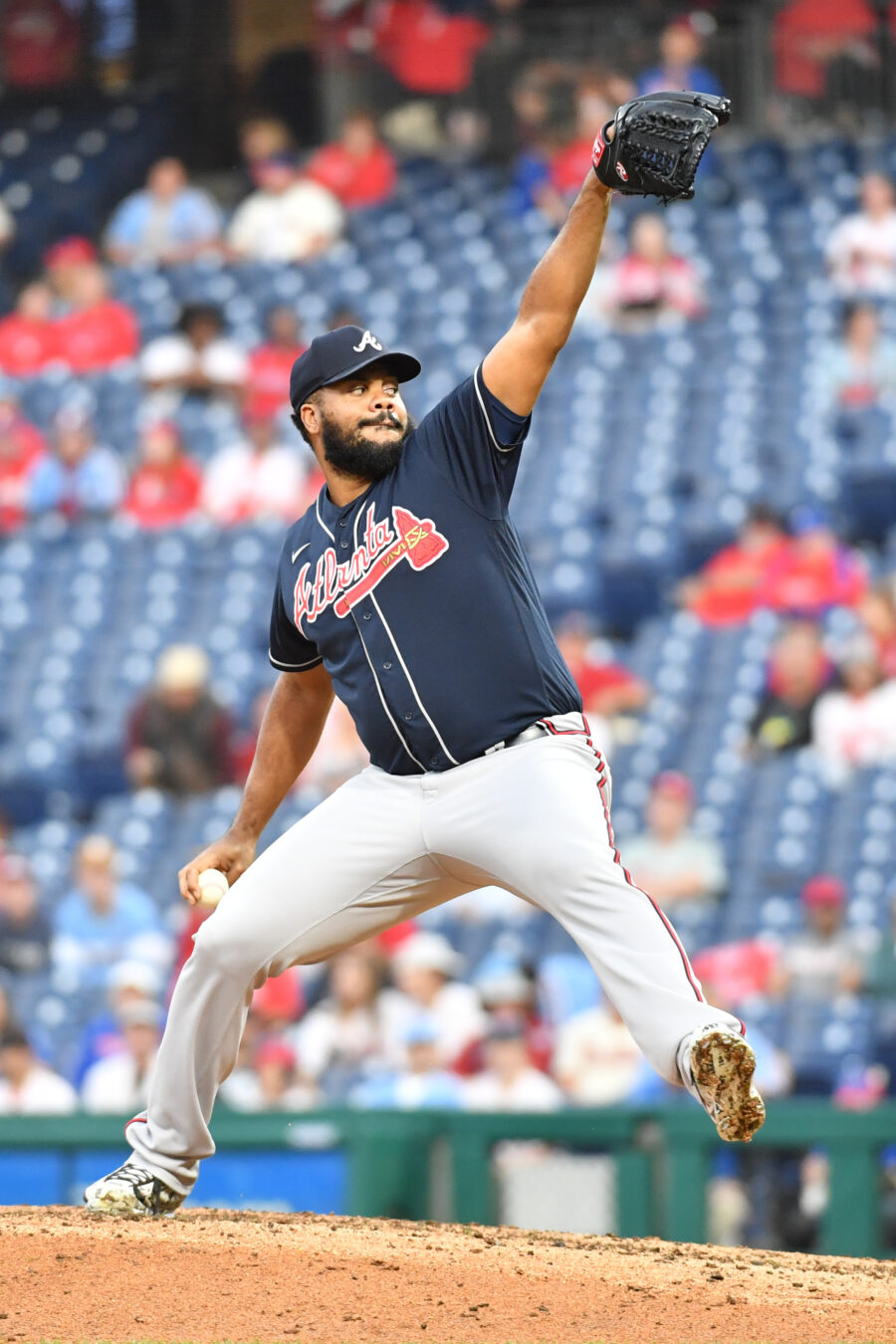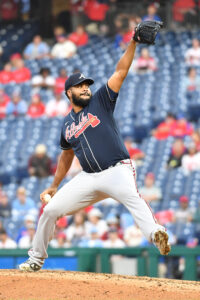 Kenley Jansen" width="200″ height="300″ />
Change was necessary in the Boston 'pen, however, as Red Sox relievers logged the fifth-worst ERA in baseball (4.59) and ninth-worst FIP (4.13) — due in no small part to combining for the fifth-highest walk rate of any relief corps in MLB. The ninth inning, in particular, was a revolving door for the Sox in 2022. Nine different relievers recorded saves, and righties John Schreiber, Tanner Houck and Matt Barnes finished the season in a three-way tie for the team lead, at eight apiece.
Jansen, nine saves away from 400 in his illustrious career, should bring some much-needed stability to the situation. The 35-year-old's velocity is down a couple miles per hour from its 2014 peak, but he's managed to find plenty of success even as his deadly cutter has faded from an average of nearly 95 mph to a 92.2 mph average with the Braves in 2022.
It was just a one-year stay in Atlanta for Jansen, who'd spent the prior 12 seasons of his big league career with the Dodgers, but the results were strong. Jansen saved 41 games and pitched to a 3.38 ERA with even better secondary marks: a 32.7% strikeout rate, an 8.5% walk rate and a 2.76 SIERA, to name a few. That walk rate, in particular, marked a pronounced rebound from an uncharacteristic spike to 12.9% in 2021, which now looks more like an anomaly than the start of a worrying trend.
Jansen's 2022 season wasn't without its red flags. Last season's 11.4% swinging-strike rate was a career-low by a full two percentage points and clocked in 3.9 percentage points south of his 15.3% career mark. He also required a stint on the injured list due to an irregular heartbeat for the fourth time in his career. Jansen has had a pair of cardiac ablation procedures in hopes of finally putting the heart issues behind him. While it seems he's not entirely clear of the longstanding issue, it's also encouraging that he returned in the minimum 15 days this time around.
The 2022 season marked Jansen's 13th season in the Majors, all of which have resulted in an ERA of 3.71 or lower (including nine sub-3.00 campaigns and four sub-2.00 seasons). Despite the brief absence due to his heartbeat issue, the otherwise-durable Jansen topped 60 innings in nine of the past ten full, 162-game seasons. It's fair to say that he's gone from virtually unbeatable in his 20s to "merely" excellent in his 30s, but Jansen still possesses a 3.08 ERA in 292 innings since turning 30.
A deepened relief corps with newly signed veterans allows the Red Sox to more confidently give some key young arms a look in the rotation. Garrett Whitlock has oscillated between starting and relieving, but the organization plans to use him as a starter in 2023, GM Brian O'Halloran said earlier in the offseason. Fellow righty Tanner Houck could also get a look in the rotation, O'Halloran added, though no formal decision has been announced on that front. In all likelihood, his role will depend on the manner in which the Sox are able to either bolster the starting rotation and/or further deepen the bullpen.
The Red Sox paid the luxury tax by a narrow margin in 2023, but with the potential departures of Xander Bogaerts, J.D. Martinez, Nathan Eovaldi, Michael Wacha, Rich Hill and Matt Strahm (who's reportedly nearing a deal with the Phillies), Boston's current luxury projection is nearly $60MM shy of the first-tier tax threshold — even including the salaries of newcomers Jansen, Martin and Rodriguez. Boston had more money coming off the books than nearly any team in the sport this winter, and as things stand, they're more than $70MM from their franchise record for Opening Day payroll.
In that respect, the deluge of near-misses the Sox have had in free agency thus far are extra discouraging. The Red Sox made a three-year offer to Jose Abreu before he signed in Houston, for instance, and they reportedly believed they were close to a three-year, $40MM deal with righty Zach Eflin before he the Florida native the same contract with his home-state Rays. Boston has also reportedly made offers to Andrew Heaney and Tommy Kahnle before they agreed to deals with the Rangers and Yankees, respectively, and the Sox had talks with the Brewers about Kolten Wong before he was traded to the Mariners.
Frustrating as it must be for both the front office and fan base to see so many pursuits come up empty-handed, the Sox are still sporting as much financial firepower as any team on the market. Bringing Jansen into the fold gives the Sox a strong end-of-the-game presence, as he can join Martin and Schreiber in handling high-leverage spots next season. There's still work to be done in the rotation and in the lineup, and Boston continues to pursue a reunion with Bogaerts as well as a possible extension with third baseman Rafael Devers. Jansen checks one notable item off chief baseball officer Chaim Bloom's to-do list, but expect plenty of additional activity from the Sox as they look to leverage their considerable financial resources.