December 15: The Red Sox have officially announced the signing, designating infielder Jeter Downs for assignment in a corresponding move. Chris Cotillo of MassLive provides the breakdown of Yoshida's deal, with features a $3MM signing bonus, $15MM salary in 2023 and $18MM salary in each subsequent season.
December 7: The Red Sox have made a big addition to their lineup, agreeing to terms with outfielder Masataka Yoshida. It's reportedly a five-year, $90MM guarantee, and the deal does not contain any option provisions or opt-out clauses. The Japanese star had just been made available via the posting system this week, but the Sox struck quickly with a record-setting contract offer.
Yoshida lands the loftiest guarantee of any position player making the jump from Nippon Professional Baseball to the majors. The record was just set last spring by Seiya Suzuki, who inked a five-year, $85MM deal with the Cubs. Perhaps not coincidentally, Yoshida will edge past that by a million dollars annually.
It's a massive gamble for the Red Sox, but one they're prepared to take to add much-needed outfield help. Yoshida has been one of the more accomplished hitters in Japan for the past few seasons. He's appeared in NPB for the last seven years and carries a career .327/.421/.539 line. The left-handed hitter has reached base in more than 40% of his plate appearances in each of the past six seasons, and he topped a 1.000 OPS for the first time in 2022. Yoshida hit .335/.447/.561 through 508 trips to the dish this year.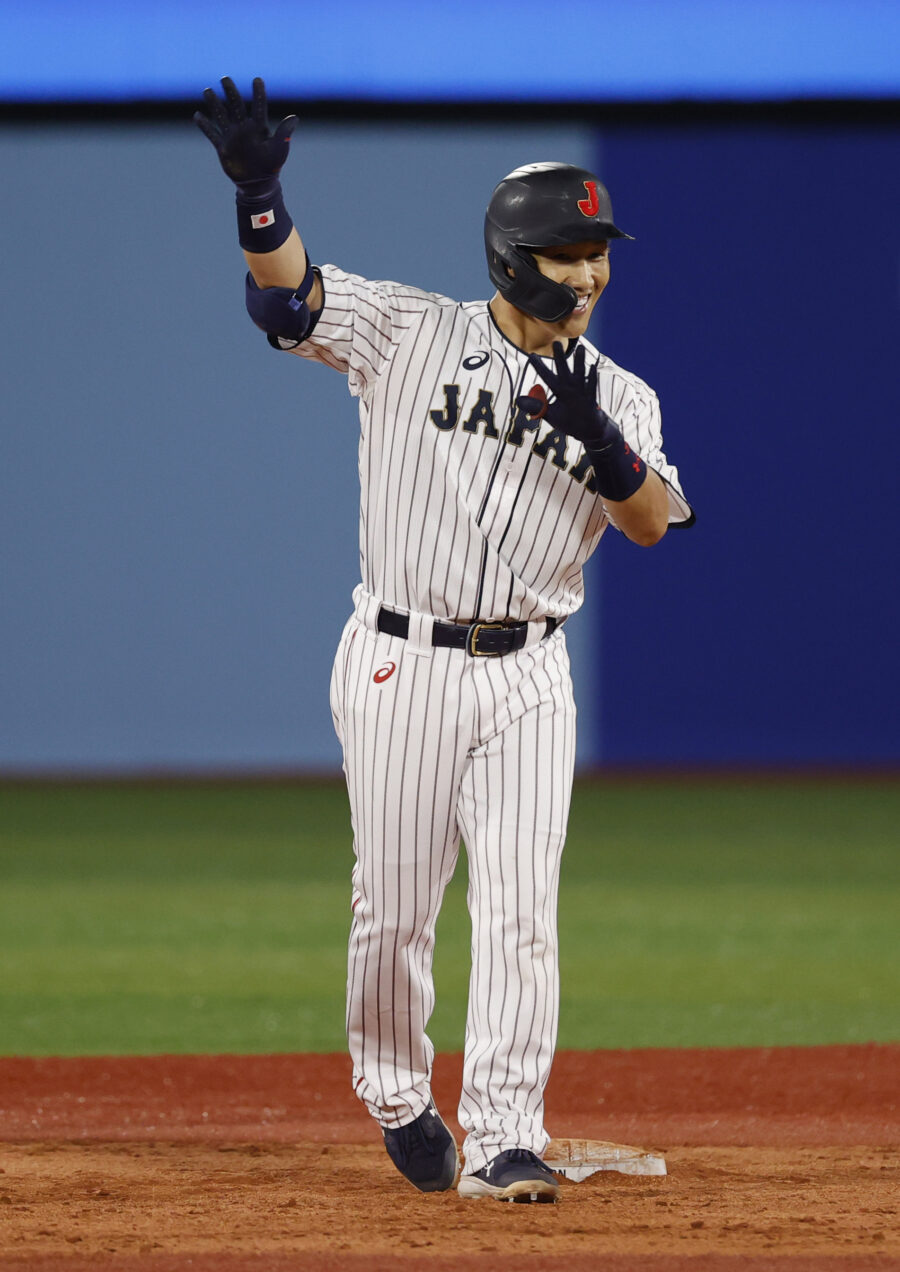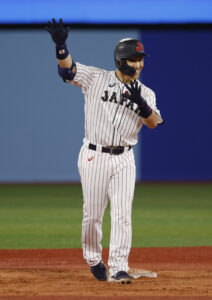 The 29-year-old has shown exceptional bat-to-ball skills in Japan, walking more often than he's struck out for four straight years. This past season's marks were especially impressive, as he had nearly twice as many free passes as punchouts. Yoshida walked at a massive 15.7% clip while fanning in only 8.1% of his plate appearances. He surely won't be expected to maintain rates quite that impressive in MLB, where the quality of pitchers' repertoires is more consistent. Yet the Red Sox are confident he'll carry over much of that elite on-base ability, presumably as a top-of-the-lineup option for skipper Alex Cora.
The plate discipline is Yoshida's primary attribute, but he also brings a fair bit of extra-base pop. Despite being listed at just 5'8″, he's topped 21 home runs in four of the last five years, and he's collected over 20 doubles five years running. He's never reached 30 longballs in a season, although he's consistently been a threat for 20+ homers in Japan.
Suzuki had a stronger track record from a power perspective, twice topping 30 homers and blasting 38 during his final NPB season. Suzuki didn't have Yoshida's elite plate discipline metrics, though, posting roughly equal strikeout and walk numbers for his final two years. Yoshida brings a different profile than Suzuki will, but the Red Sox are clearly of the opinion he'll immediately step in as an above-average offensive performer at the MLB level. Suzuki, for what it's worth, did immediately find success — hitting .262/.332/.433 in his first season in Chicago.
Yoshida will have to perform at the plate to be productive, as he doesn't offer much defensive value. He's generally viewed as a left field-only player at the MLB level. That had been a key area of need for Boston, which entered today with Jarren Duran atop the depth chart. The former top prospect has only a .219/.269/.354 line in 335 MLB plate appearances over the past two years. He'll be bumped into fourth outfield duty or back to Triple-A Worcester, and it stands to reason the Sox could at least consider the possibility of dealing Duran to add MLB help elsewhere on the roster.
Boston's investment goes beyond the contract value, as they'll also owe compensation to the Orix Buffaloes. Under the MLB – NPB agreement, an MLB team that signs a player who'd been posted owes a fee to the player's former NPB team. That's dependent on the value of the contract itself, with the posting fee coming out to 20% of the contract's first $25MM, 17.5% of the next $25MM and 15% of any additional dollars. On a $90MM guarantee, that comes out to a $15.375MM payment to the Buffaloes. Overall, the Red Sox's investment tallies $105.375MM.
The specific financial breakdown has yet to be reported. An even distribution of $18MM annually would bring the Sox's estimated 2023 payroll commitments around $175MM, per Roster Resource. The $18MM average annual value brings the team's luxury tax commitments to around $195MM. They're still well shy of the $233MM base tax threshold and their estimated $207MM Opening Day payroll from this past season.
Boston's certainly not done, and it's possible they finalize another major contract in the coming days. Reports this morning suggest there's growing momentum between the Sox and Xander Bogaerts, lending some optimism they could retain the four-time All-Star. Beyond the middle infield, areas like catcher and the back of the rotation stand out as potential targets for chief baseball officer Chaim Bloom and his staff moving forward.
Yoshida's signing subtracts another outfielder from the open market. Brandon Nimmo is the top player remaining, while Andrew Benintendi, Jurickson Profar and Michael Conforto are options at lower tiers. Teams like the Yankees, Blue Jays and Mariners reportedly had interest in Yoshida. All three have been searching for solutions in the corner outfield and will have to look elsewhere if they're to land a lefty-swinging outfielder.
Jeff Passan of ESPN was first to report the Red Sox and Yoshida had agreed to a five-year deal worth north of $85MM. Jon Heyman of the New York Post was first to peg the guarantee at $90MM. Alex Speier of the Boston Globe reported the deal contained no options or opt-out clauses.
Image courtesy of USA Today Sports.