Deck McGuire was drafted 11th overall in 2010 by the Blue Jays as a starting pitcher out of Georgia Tech, signing for $2MM.  Baseball America ranked him 95th among all prospects shortly after that.  At the time, BA felt that McGuire's "good stuff and polish" and college resume would result in a quick path to Toronto's rotation.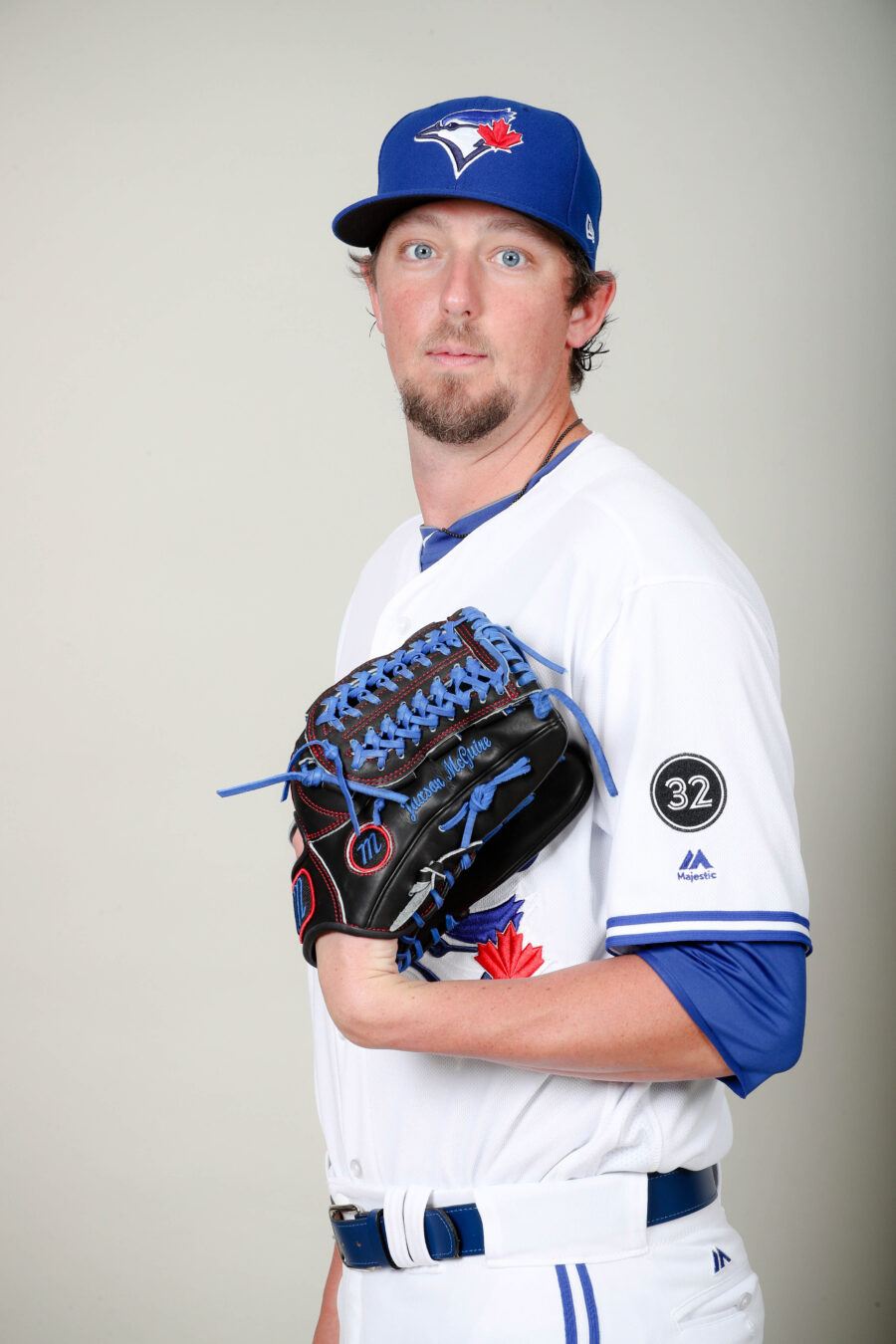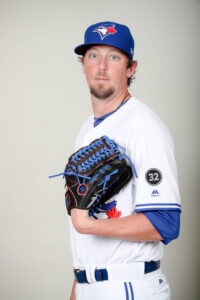 Things went off track for McGuire in 2012 at Double-A, however.  Eventually, the Blue Jays traded McGuire to the A's for cash considerations in July 2014.  He signed a minor league deal with the Dodgers in 2015, and another one with the Cardinals after that season.  McGuire continued finding Triple-A jobs, signing with the Reds prior to the 2017 campaign.
After a strong 2017 season as a starter at the Double-A level, the Reds rewarded the tenacious McGuire with a September call-up.  He made his MLB debut at the age of 28, entering a bases loaded situation against the Cardinals and inducing a double play off the bat of Harrison Bader.  McGuire even got to finish that season with a start at Wrigley Field, tossing five scoreless with only two hits allowed and a strikeout of Kris Bryant.
Following the '17 season, McGuire moved back to the Jays on a minor league deal.  By May, he was working out of the bullpen for the team that had drafted him eight years prior.  In June of that year, the Rangers claimed McGuire off waivers, trading him to the Angels shortly thereafter.  He made it back to the bigs for a few spot starts, also working out of the Halos' bullpen that year.
After being part of three MLB organizations in 2018, McGuire signed a deal with KBO's Samsung Lions.  He made 21 starts for that club, including the 14th no-hitter in KBO history.  McGuire landed with the Rays on a minor league deal in February 2020.  That minor league season was lost to the pandemic, and McGuire moved to the Rakuten Monkeys of the Chinese Professional Baseball League for '21.
McGuire started the '22 season in the Atlantic League, which he parlayed into another minor league deal with the Reds.  McGuire wrapped up his pitching career last December, writing on Twitter, "For 12 years I got to live out my dream of being a professional baseball player."
McGuire's journeyman career was not what anyone expected when the Blue Jays drafted him 11th overall, but his perseverance got him to the Majors for 51 2/3 innings with the Reds, Blue Jays, and Angels.  Even in that brief time he struck out Bryant, Jose Altuve, Rafael Devers, and Ryan Braun, among many others.  McGuire pitched for seven different MLB organizations while also spending multiple seasons overseas.
Asked about his post-retirement plans, Deck wrote in an email, "As of right now my plans are to stay in the game somehow. I'm currently working with some guys and youth teams in my area of Colorado. I'm gonna head back to Georgia Tech in the fall to graduate and be around the program."  You can follow Deck on Twitter @deckmcguire.
Today, Deck chatted for over an hour with MLBTR readers, talking about the differences between KBO and MLB, the pressure of being a high draft pick, dealing with hecklers, and much more.  Read the transcript here.