Scott Feldman was drafted in 2002 in the 41st round by the Astros out of a junior college: College of San Mateo in California.  He was a draft-and-follow and didn't end up signing with the Astros.  Because of the Astros' claim on Feldman's rights, he wasn't scouted heavily after they drafted him.  So in 2003, Feldman wound up being drafted by the Rangers in the 30th round "as a favor to my agent," as he later put it.  Shortly thereafter, his elbow started hurting, and he ended up needing Tommy John surgery.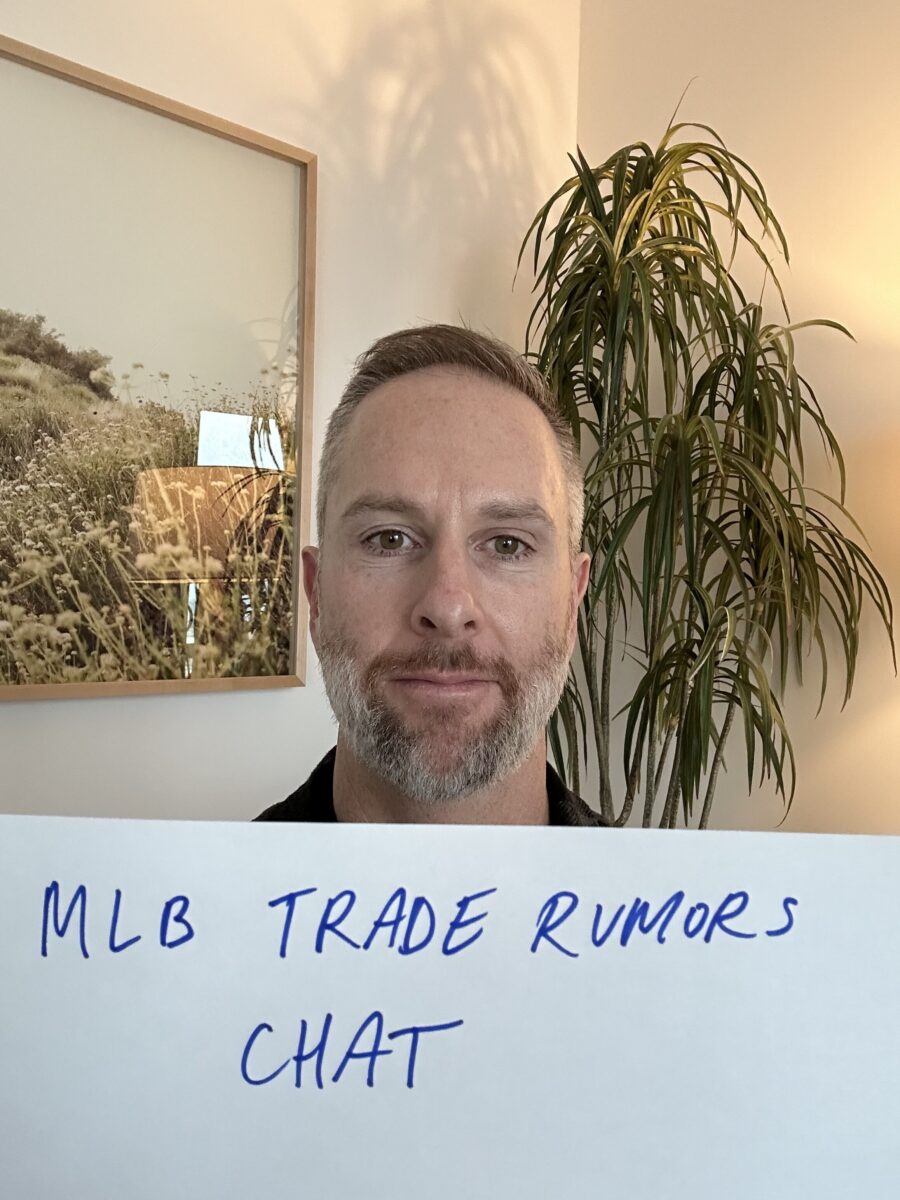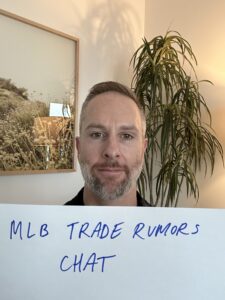 That progression did not put Feldman on the radar of prospect gurus, and he worked out of the bullpen in the minor leagues.  He cracked the Majors in late 2005 with a brief look out of the Rangers' bullpen.  Feldman spent the '06 and '07 seasons bouncing between Triple-A and long relief work in the bigs.
The Rangers decided to try Feldman as a starter in 2008, and he kept getting looks in the rotation as needs arose.  Feldman made 25 starts that year, but still didn't have a rotation spot locked up.  By late April of '09, however, he took over for an injured incumbent and didn't look back.  Feldman put up a 4.08 ERA in 31 starts that year, his 17 wins ranking fifth in MLB.  Feldman's breakout 2009 season, which included an 11-strikeout effort and six different scoreless outings, led to the Rangers' Opening Day nod in 2010.  He also landed a three-year contract with a club option for a fourth.
Feldman dealt with knee surgery and the recovery process in 2010 and '11, and he moved in and out of the Rangers' rotation.  The Rangers declined their club option for 2013, and Feldman reached free agency for the first time.  He found a rotation spot on a one-year deal with the rebuilding Cubs.
After a fine start to the 2013 season, the Cubs famously traded Feldman to the Orioles in the deal that brought back Jake Arrieta and Pedro Strop.  Returning to free agency after that season, Feldman inked a three-year, $30MM deal to join another rebuilding club, the Astros.  He garnered the club's Opening Day start in 2014.
Feldman did solid work for the Astros outside of some injuries.  In the final year of his contract, he was dealt to the Blue Jays at the trade deadline.  He landed a one-year deal with the Reds for 2017 and snagged their Opening Day start — his third such honor with a third different club.  Feldman underwent season-ending knee surgery in August of that year.
Scott tried to rehab his knee to play in 2018 or '19, but as he puts it, "it wasn't meant to be."  He notes, "In April of 2019 I decided I was done. I've reflected a lot on how lucky I was to get to play professional baseball from 2003-2017. All the great people I got to be around on a daily basis for 15 years. Teammates, coaches, clubhouse guys, front office, ownership."
Feldman wound up having a very nice MLB career, especially for a guy who didn't have those aspirations in high school.  He won 78 games and made 204 starts, tallying nearly 1,400 innings.  He got to pitch in the 2011 postseason for the Rangers, including five outings in the World Series against the Cardinals.  Feldman provided a lot of value to teams by gobbling up innings, and he always displayed excellent control.  Born in Kailua, Hawaii, Feldman was one of the game's best pitchers to come out of that state.
As MLBTR's Steve Adams noted in a free-agent profile of Feldman back in 2013, his father was an FBI agent and army veteran.  Feldman discussed his close relationship with his father in a 2014 interview with MLB.com's Brian McTaggart, shortly after his father passed away after a lengthy battle with brain cancer.  As McTaggart noted, Feldman pitched just two days later and fired seven shutout innings.
For those wondering what Scott is up to now, he writes, "I've been staying busy with a couple real estate projects here and there, spending time with family, traveling, golfing, a little bit of coaching at my alma mater, taking some classes, hiring the right people to work with, re-establishing community in Northern California after being away for such a long time, trying to give back, and planning for what might be next."  Scott is involved with Stop Soldier Suicide, as well as a mental health and wellness company called Most Days.
We were thrilled to have Scott join us to chat with MLBTR readers about a variety of topics including his experience pitching in the World Series, navigating free agency three different times, being traded midseason and more. Click here to read the transcript!