Brian Johnson was a 16th-round pick by the Yankees in 1989 out of Stanford University, where he'd been the football team's quarterback and a jack-of-all-trades on a baseball club that won a pair of College World Series titles. Ironically, one of the only positions Johnson didn't play in college was catcher, which wound up being his primary position over the course of an eight-year Major League career.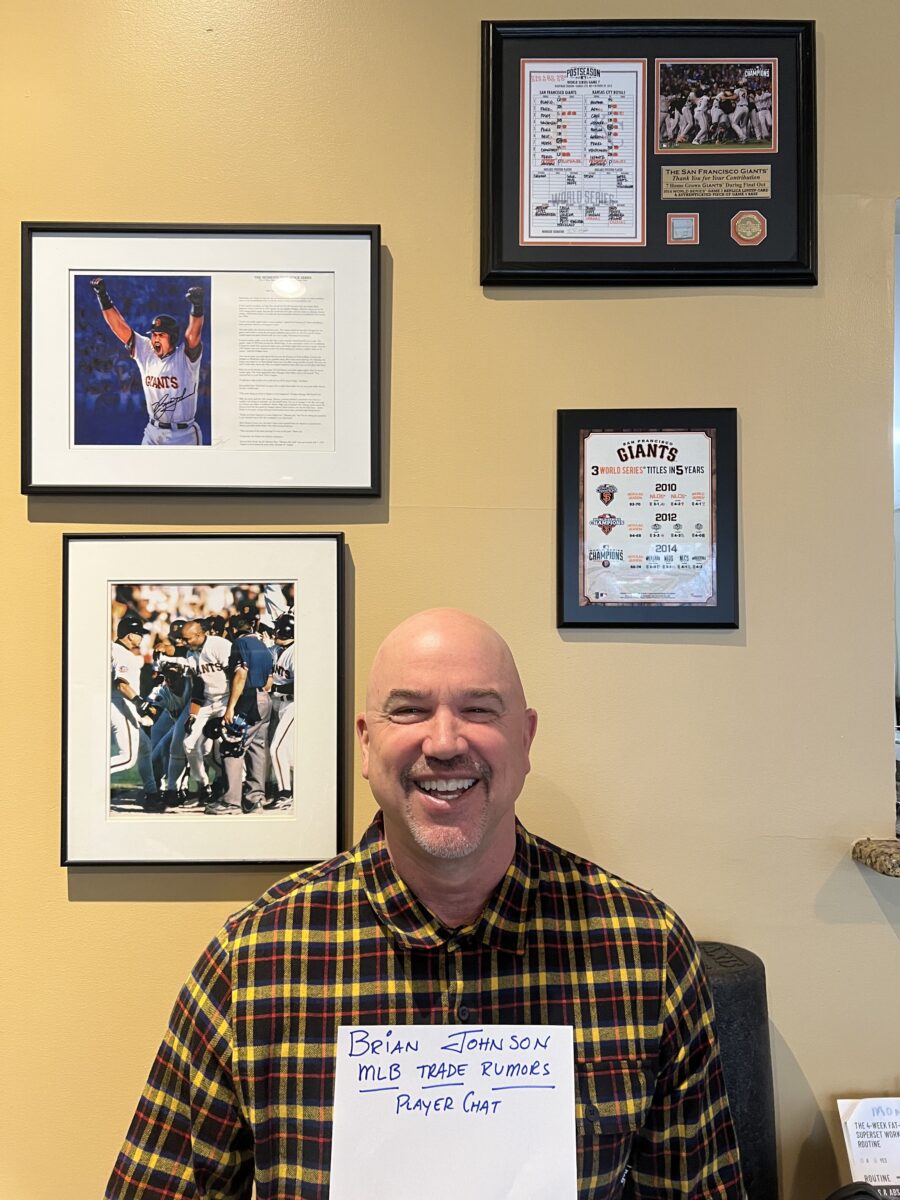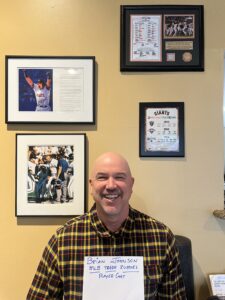 Johnson spent parts of three seasons in the Yankees' system but wound up debuting with the Padres in the strike-shortened 1994 season, batting .247/.283/.409 and connecting on the first three of his 49 big league home runs. Johnson spent three seasons in San Diego, batting .260/.288/.392 along the way, before being traded to the Tigers in a trade that shipped left-hander Joey Eischen back to the Padres.
While his run in Detroit proved brief — 45 games before being flipped to the Giants in a one-for-one swap for fellow catcher Marcus Jensen — Johnson found himself with the Giants and closed out the year with his most productive stretch as a big leaguer. Following the trade, he raked at a .279/.333/.525 clip, swatting 11 home runs in 201 trips to the plate. He spent a second year with the Giants, hitting .237/.310/.396 in 99 games, before bouncing through one-year stints with the Reds, Royals and Dodgers.
All told, Johnson's career drew to a close with a .248/.291/.403 batting line, 49 home runs, 60 doubles, six triples, 132 runs scored, 196 RBIs, a stolen base and a 29% caught-stealing rate behind the plate. He was part of a pair of NL West division winners: the '96 Padres and '97 Giants. Some of the pitchers he homered against include Al Leiter, Rick Reed (twice), Mark Portugal, Mike Remlinger and, in 2000, a rookie left-hander by the name of Johan Santana. On Sept. 18, 1997, Johnson's clubbed a 12th-inning, walkoff homer that put the Giants into a tie for the NL West lead and is still fondly remembered by Giants faithful as "the Brian Johnson game" (YouTube link).
Following his playing days, Johnson returned to the Giants organization, where he spent 10 seasons in their pro scouting department. That included all three of San Francisco's World Series victories in 2010, 2012 and 2014.
These days, Brian is a diversity consultant with the Chicago-based Kaleidoscope Group. We were thrilled to have him answer reader questions about his experiences on the field, in the clubhouse and as a big league scout for a trio of World Series winners. Brian graciously took two hours of his time to talk with fans, sharing memories of teaming with legends like Trevor Hoffman and Tony Gwynn, insight on what pro scouts look for when recommending trades, thoughts on the changes in the current game and his experiences and opinions on playing at the height of the steroid era. Click here to read a transcript of today's chat!