April 1: The Padres have now announced the deal. Jeff Passan of ESPN reports that it'll be an $80MM pact over the seven year term. As previously reported, the deal doesn't start until 2024 though so it won't affect the Padres' luxury tax calculation this year. Dennis Lin of The Athletic adds that it includes a limited, eight-team no trade clause.
March 31: The Padres have reached an agreement with infielder Jake Cronenworth on a seven-year extension, reports Dennis Lin of The Athletic.  According to Lin, the contract starts with the 2024 season.  Lin notes that Cronenworth "has already passed his physical and the deal is expected to be announced on Saturday."  Cronenworth is represented by CAA Sports.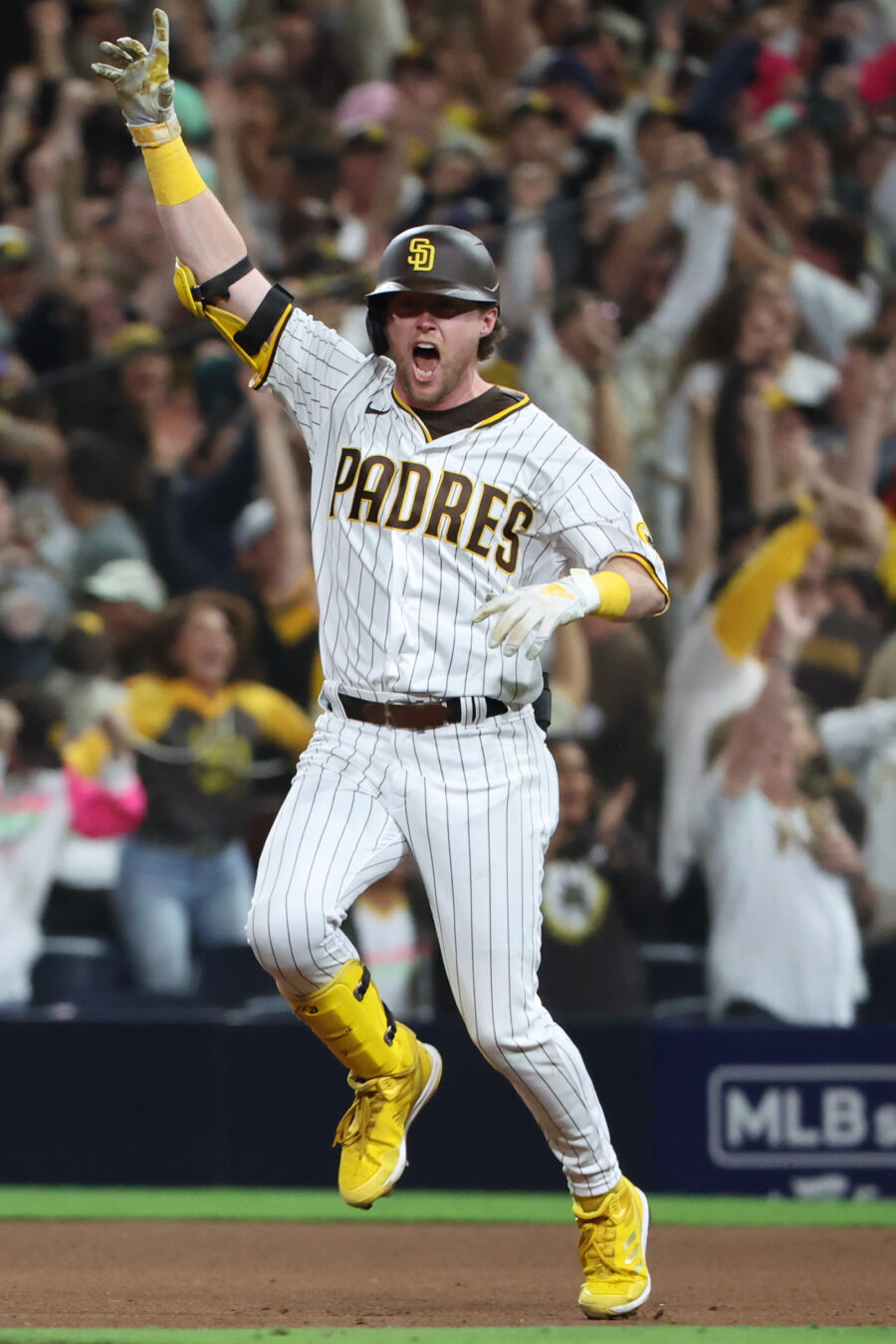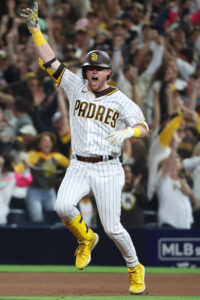 Cronenworth, 29, has proven capable of playing second base, first base, and shortstop in his big league career thus far.  Though Cronenworth has by far played second base the most since coming up in 2020, the Padres' signing of shortstop Xander Bogaerts in December pushes him to first base for 2023.  Cronenworth's new contract runs through 2030, adding further long-term stability to an infield that already has Bogaerts and third baseman Manny Machado signed through 2033.  About a month ago, the Padres signed Machado to an extension, as the superstar was otherwise expected to deploy his opt-out clause after '23.
Cronenworth was drafted by the Rays in the seventh round in 2015 out of the University of Michigan, where he pitched and played infield.  In December of 2019, the Rays traded Cronenworth and Tommy Pham to the Padres for Hunter Renfroe, Xavier Edwards, and Esteban Quiroz.  After he won the International League batting crown in '19, Baseball America rated the two-way Cronenworth as a 45-grade prospect.  At the time they wrote, "Cronenworth is a heady player who gets the most out of his average tools."
The Padres asked Cronenworth to hit pause on the pitching idea in 2020, and he made their Opening Day roster in July of that pandemic-shortened season.  The left-handed-hitting Cronenworth ended up getting the bulk of the Padres' innings at second base as a rookie that year, at a time when Eric Hosmer was their first baseman and Fernando Tatis Jr. their shortstop.  Cronenworth and Alec Bohm tied for second in the 2020 NL Rookie of the Year voting behind Devin Williams.
The Padres signed Ha-Seong Kim in December of 2020, and talked at the time about getting Cronenworth some reps in the outfield.  That didn't come to pass, but Cronenworth did spend time in '21 filling in for Tatis at shortstop.  He also earned his first All-Star nod, and posted a 116 wRC+ on the season.
Cronenworth settled in at second base for 2022, making another All-Star team though ultimately slipping a bit to a 109 wRC+.  Cronenworth's solid defense around the infield, above-average hitting, durability, and versatility led to 4.1 WAR in each of the '21 and '22 seasons.  With exactly three years of service after '22, Cronenworth inked a one-year arbitration deal for 2023 worth $4.225MM.
Cronenworth's new seven-year deal, then, buys out his final two arbitration years plus another five of free agency.  The seven-year term is perhaps the most surprising element, as it will carry Cronenworth through the age of 36.  Back in January, the Mets signed second baseman Jeff McNeil to an extension that also bought out two arbitration years, but that contract bought out two free agent years with an option for a third.  Another point of comparison is the Rockies' March 2022 extension for Ryan McMahon, which bought out two arbitration years and four free agent seasons.
We've yet to see a dollar figure on Cronenworth's extension, but surely the competitive balance tax played a significant role in the deal.  As you know, a team's CBT payroll is calculated using the average annual values of multiyear contracts.  Unexpectedly long terms and therefore lower AAVs have been a theme throughout GM A.J. Preller's offseason.  Robert Suarez got five years, Bogaerts received 11, Yu Darvish had five years added, and Michael Wacha signed what is considered a four-year deal.
Cronenworth's new extension doesn't affect the Padres' 2023 payroll, which at an estimated $276MM currently sits above the third tax tier of $273MM.  Should the team end 2023 above $273MM, their top draft pick in 2024 will be pushed back ten spots – in addition to the tax penalties owed as a third-time payor.
Cronenworth joins Machado, Bogaerts, Darvish, Tatis, Suarez, and Joe Musgrove as Padres signed through at least 2027.  Before accounting for Cronenworth, but including Nick Martinez and the aforementioned six players, the Padres' 2025 CBT payroll exceeds $137MM.  Kim, the Padres' current second baseman, is signed through 2024.
A pair of big-name Padres are still on one-year arbitration deals: Juan Soto and Josh Hader.  Regarding Soto, slated for free agency after 2024, Lin writes, "there have been no indications that the Padres have engaged the star outfielder in serious talks about a potentially record-setting extension."
In a March article for Trade Rumors Front Office subscribers, MLBTR's Steve Adams laid out a Hader extension scenario that would reduce this year's luxury tax hit, writing, "If the Padres want to keep threading the creative contract needle, offering Hader the longest (if not the largest) contract ever signed by a reliever would probably only qualify as the fourth- or fifth-craziest move they've made over the past calendar year."