April 21: The Twins formally announced this morning that they've signed Lopez to a four-year extension, covering the 2024-27 seasons. FanSided's Robert Murray reports that the contract breaks down in the form of a $1MM signing bonus, an $8MM salary in 2024 and annual salaries of $21.5MM from 2025-27.
April 17: The Twins are keeping their big offseason trade acquisition for the long haul. Minnesota is reportedly in agreement with right-hander Pablo Lopez on a four-year, $73.5MM contract extension. The deal is pending a physical. Lopez is represented by Excel Sports Management.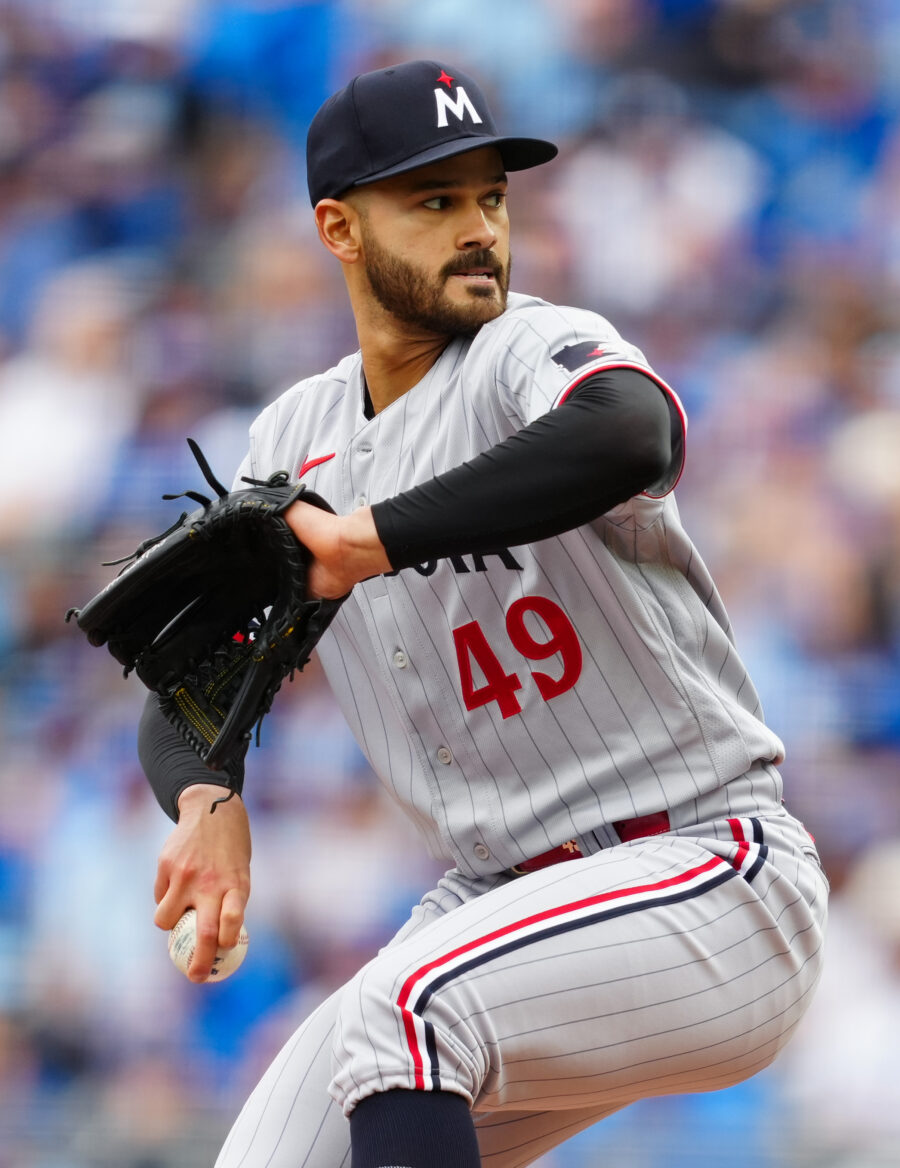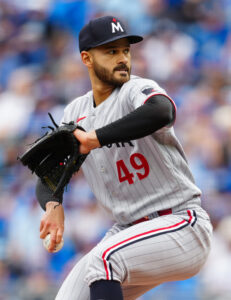 Lopez, 27, came to the Twins alongside top shortstop prospect Jose Salas and minor league outfielder Byron Chourio in the January trade that sent infielder Luis Arraez to the Marlins. He's already locked into a $5.45MM salary for the ongoing 2023 season, which is his second of three scheduled arbitration seasons. The new contract with the Twins will buy out Lopez's final arbitration season and what would've been his first three free-agent seasons; once completed, the Twins will have Lopez signed through his age-31 season.
Assuming Lopez would've landed somewhere in the $10MM range for his final arbitration season, the contract effectively buys out his first three free-agent years for a combined $63MM, give or take a bit. The deal values Lopez at somewhere around $20-21MM per free-agent season. That annual range takes him past the AAVs that mid-rotation arms like Taijuan Walker ($18MM) and Jameson Taillon ($17MM) agreed to this past offseason.
From a structural standpoint, there are some similarities to the recent extension between the Giants and their own top starter, Logan Webb. That $90MM deal, a record for the three-plus service class, also bought out three free-agent seasons. However, Webb's deal bought out two arbitration seasons, and his first arbitration salary ($4.6MM) topped that of Lopez ($2.425MM), which helps to explain the gap between the final guarantees on the two deals.
Lopez could certainly have gone the year-to-year route, reaching free agency in advance of his age-29 season and perhaps setting himself up for a five- or even six-year deal in the process. Of course, that'd have been a gamble to some extent, given the ever-present risk of injury that's inherent to all pitchers. That's particularly notable for Lopez, who has thrice been on the injured list due to right shoulder troubles to this point in his career.
Through his first four starts with the Twins, Lopez has looked like a star. After pitching to a 3.75 ERA in a career-high 32 starts and 180 innings in 2022, he's surged out to a 1.73 ERA through four starts and 26 innings with the Twins. Lopez's 95.4 mph average fastball is a career-best mark, and his 33.7% strikeout rate trounces the 23.2% mark he posted in parts of five seasons in Miami. He's managed to up his velocity and strikeout rate without sacrificing his pinpoint command; this year's 6.1% walk rate tops the 6.7% mark he posted in his Marlins career.
Much of Lopez's success to date can be attributed to a newly unveiled sweeper that has thus far befuddled opposing batters. Opponents are batting just .111 against the pitch with a massive 50% whiff rate, per Statcast. Between that and the gains on his fastball, Lopez is unsurprisingly boasting career-best marks in swinging-strike rate and opponents' chase rate. It's only a sample of four starts, of course, but the results have generally exceeded even the most optimistic expectations for the righty. Time will tell whether he can sustain it all over a larger sample — a .236 BABIP and 89.1% strand rate both seem ripe for regression — but the Twins can only be thrilled with their end of that offseason trade.
With Lopez now locked in through at least the 2027 season, he joins Carlos Correa and Byron Buxton among the focal points of the Twins' core. The Twins control catcher Christian Vazquez, second baseman Jorge Polanco and righty Chris Paddack through the 2025 season, but Correa, Buxton and now Lopez are the only players on guaranteed deals beyond that '25 campaign. Of course, the Twins will have plenty of core players in arbitration at that point: closer Jhoan Duran, starter Joe Ryan and corner infielder Jose Miranda among them. Further cost certainty through extensions among that group or touted youngsters like Edouard Julien remain possible.
Looking to strictly the rotation, both Lopez and Ryan are now under club control through the 2027 season — which is slated to be Ryan's final year of arbitration eligibility. Each of Sonny Gray, Tyler Mahle and Kenta Maeda will be up for free agency at the end of the current season, so it's understandable that the Twins had extra incentive to lock up their top starter and lock in some additional continuity.
Minnesota also has towering 6'9″ righty Bailey Ober under club control through at least that same 2027 season, and while he opened the season in Triple-A St. Paul, his performance in the big leagues to date suggests he can be a part of that long-term starting staff (3.82 ERA, 24.3% strikeout rate, 5% walk rate in 148 1/3 innings). The aforementioned Paddack is signed through 2025 under the three-year, $12MM deal he signed while rehabbing from 2022 Tommy John surgery. Other in-house rotation options beyond the current campaign who've already had some big league seasoning include prospects Louie Varland, Simeon Woods Richardson and Josh Winder, though Winder's frequent shoulder issues could eventually push him more toward to the bullpen.
Generally speaking, the Twins have shown increased willingness to spend in recent seasons, pushing their payroll up into the $150-160MM range in both 2022 and 2023. Assuming that'll continue to be the norm in years to come, there'll be plenty of room to supplement the core down the line. Lopez's deal will likely land the Twins between $75-80MM in guaranteed money on the 2024 books, followed by something in the vicinity of $90-95MM in 2025 and around $70MM in both 2026-27 (depending on the extension's exact year-to-year breakdown). The Twins aren't and never have been at risk of paying the luxury tax, but they've also come quite a ways from their days as a perennial bottom-of-the-scale payroll club.
The trade bringing Lopez to Minnesota originally gave the Twins only two years of club control over Lopez, while Miami picked up three years of control over Arraez. The extension with Lopez more than balances out that disparity in club control, and it comes less than two years after the Twins begrudgingly made the decision to trade rotation stalwart Jose Berrios to Toronto after being unable to come to terms on an extension. Hindsight is always 20/20, but the seven-year extension Berrios inked with the Jays hasn't panned out at all, and the Twins ultimately found their way to a prime-aged starter who was willing to commit to an extension on more favorable terms.
This surely isn't exactly how they drew it up dating back to that pivotal trade deadline, but the Twins have added some long-term stability both in the lineup and in the rotation and done so without completely clogging the long-term payroll.
Craig Mish of SportsGrid and the Miami Herald first reported the sides were nearing agreement on a four-year, $73.5MM agreement. Dan Hayes of the Athletic reported the sides had agreed to terms.