The Brewers have acquired first baseman/outfielder Mark Canha from the Mets, with pitching prospect Justin Jarvis going the other way, per announcements from both clubs. The Brewers opened a 40-man roster spot earlier when Jake Cousins was lost to the Astros off waivers. The Mets are paying Canha's salary this year, with the Brewers only responsible for the prorated league minimum portion, though Milwaukee will be on the hook for the option or buyout when they make their decision on that.
This is the second offensive upgrade of the deadline for the Brewers, who already acquired Carlos Santana from the Pirates last week. It was reported earlier today that the club was still looking to upgrade its lineup and has done so here.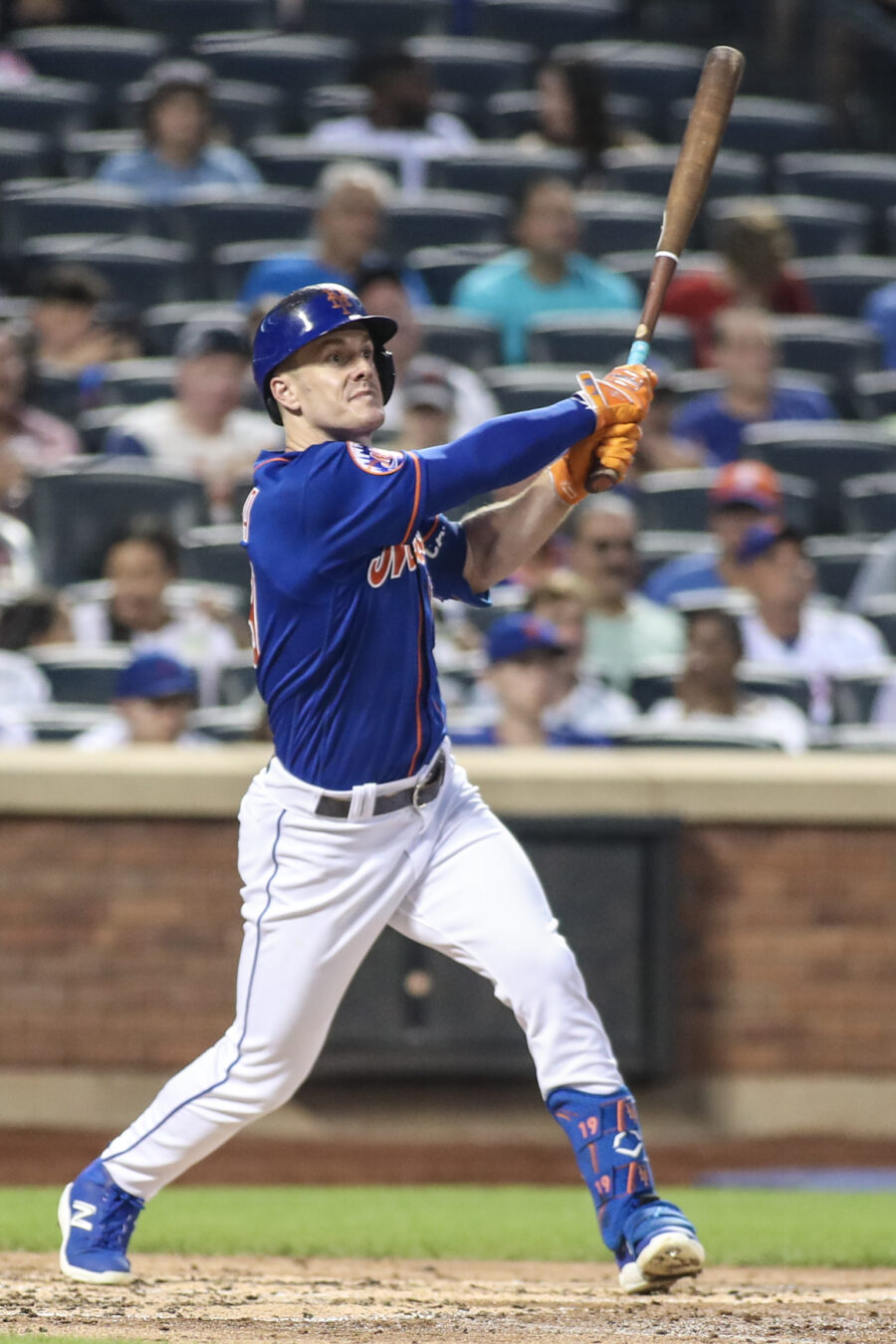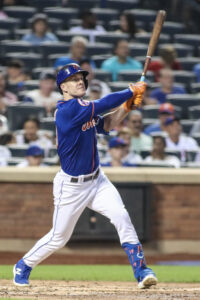 Canha, 34, spent many years as a solid outfielder for the Athletics before reaching free agency after 2021. He was able to secure himself a two-year, $26.5MM deal going into 2022, with an $11.5MM club option for 2024 that comes with a $2MM buyout. He hit .266/.367/.403 for the Mets last year, a line that translated to a wRC+ of 128, indicating he was 28% above league average.
This year, Canha's production has slipped a bit, though he still an above-average hitter. His .245/.343/.381 line thus far on the season amounts to a 107 wRC+, seven percent better than par but a dip from a year ago. It's possible there's some bad luck in there, as his .279 batting average on balls in play is well below last year's .309 mark, despite the fact that his barrel rate, hard hit rate and exit velocity have all gone up in 2023 relative to 2022. Perhaps he's due for some positive regression, though he's a solid hitter even without it.
Defensively, Canha is primarily an outfielder, though he has some versatility. He's played more left field than anywhere else but he's capable of playing all three outfield slots, in addition brief spells at the infield corners. Milwaukee has been using an outfield of Christian Yelich, Joey Wiemer and Sal Frelick in recent days. Yelich is having a terrific season whereas Wiemer's contributions have been mixed. His defense has been highly rated and he has 11 steals on the year, but he's hitting just .209/.289/.381 for a wRC+ of 82. Frelick was called up just over a week ago but has started his major league career with a .304/.438/.478 showing. Tyrone Taylor and Blake Perkins haven't hit much in reserve roles.
Frelick played plenty of center field in the minors so perhaps he could move there with Canha taking right and Yelich in left. Frelick also hits left-handed and Wiemer right-handed, so perhaps they could platoon up the middle. Wiemer is hitting .282/.315/.576 against lefties but just .180/.280/.304 without the platoon advantage. The club also doesn't have a regular designated hitter and could perhaps get all of these players in the lineup if that seems like the best option at the time. Though Santana figures to be the regular at first base, Canha's ability to play there gives them some extra flexibility. Brian Anderson could also be in the mix at some point with Andruw Monasterio playing well at third, though the latter could also move over to second and bump out the struggling Brice Turang.
The Brewers are generally a fairly low-spending club, so the Mets' willingness to pay down the deal surely appealed to them. They will have to decide on that option versus that buyout, which could depend on Canha's performance to finish the year. The Brewers will still have Yelich, Frelick and Wiemer next year, along with hopefully getting Garrett Mitchell back after he's missing most of this year due to shoulder surgery. There's also the looming presence of Jackson Chourio, one of the top prospects in the league, who is currently in Double-A.
Next year's outfield seems a bit more crowded, though perhaps first base is different. The Brewers are set to lose Santana to free agency, which could make their Rowdy Tellez situation significant. He can be retained for one more season via arbitration but has been terrible here in 2023, hitting .213/.285/.388 and is currently on the injured list, making him a non-tender candidate this winter. If Canha proves to be a good fit, perhaps they pick up that option and keep him around at first.
However it plays out down the road, it should help the Brewers now. They are currently 57-49, just half a game back of the Reds in the National League Central and currently in possession of a Wild Card slot. That's largely come on the backs of their pitching, as the team as a whole has hit .232/.312/.377 for a wRC+ of 88, leading to their additions of Santana and Canha.
For the Mets, this is the latest in their deadline selloff, something that would have seemed shocking a few months ago. This winter, they ran up the biggest payroll in MLB history to try to build upon their 101-win season last year. But they disappointed badly enough that they have been aggressively selling. They've already flipped out Eduardo Escobar to the Angels, David Robertson to the Marlins, Max Scherzer to the Rangers and now this deal. In most cases, they have eaten significant money in order to effectively buy prospects. Canha is making a salary of $10.5MM this year, with about $3.5MM left to be paid out, the majority of which will be swallowed by the Mets.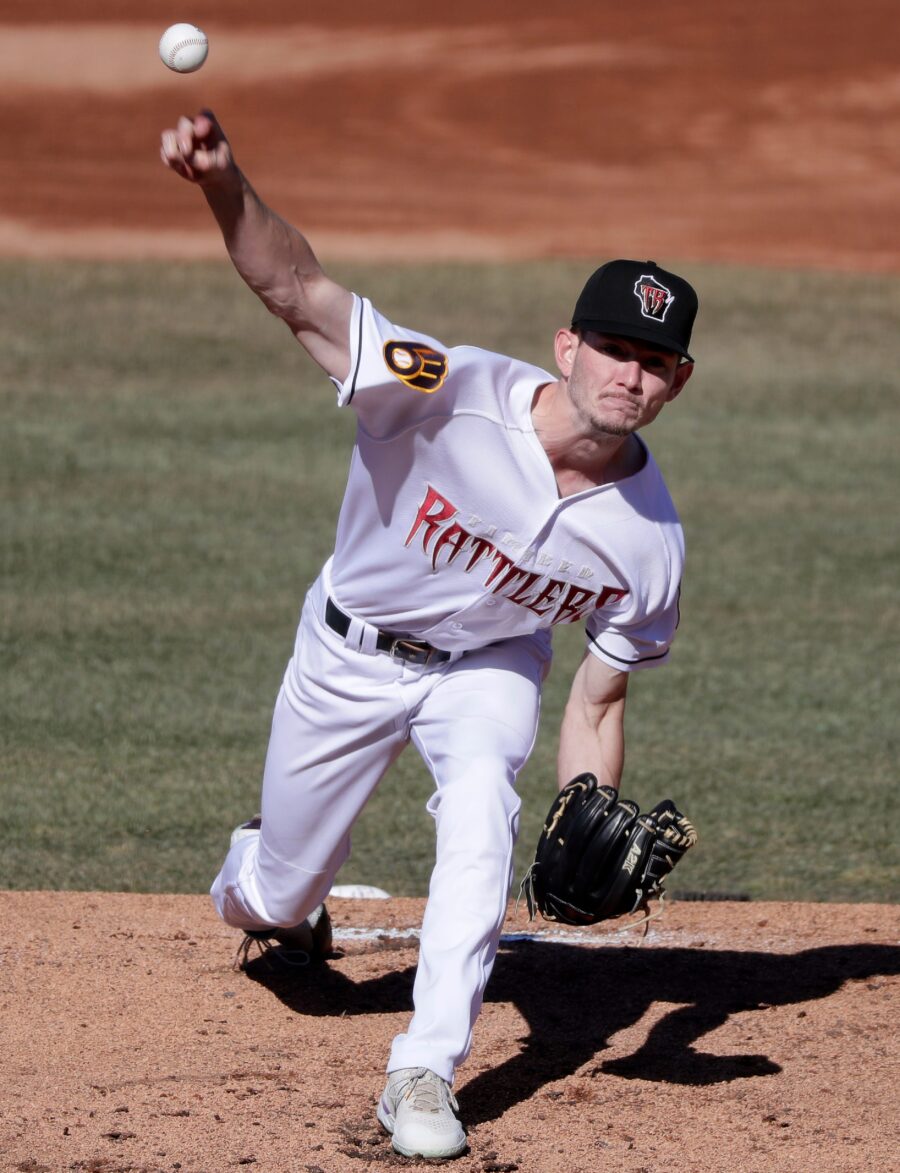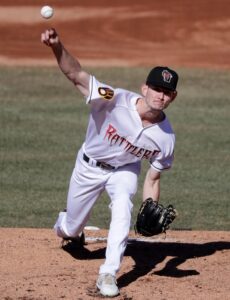 Their return for surrendering Canha and eating that money will be Jarvis. The 23-year-old right-hander was selected by the Brewers in the fifth round of the 2018 draft and has shown some signs of progress recently. Last year, he split his time between High-A and Double-A, throwing 141 innings with a 3.83 ERA, 25% strikeout rate and 11% walk rate. He returned to Double-A to start this year and posted a 3.33 ERA through 14 starts, striking out 28.6% of opponents while walking just 8.2%. He recently got bumped to Triple-A and has been shelled, but in a small sample of just three outings.
Based on those strong Double-A results, he was recently ranked the #12 prospect in the Brewers' system by Baseball America, who highlighted his four-pitch mix as giving him a chance to stick in a big league rotation. He'll give the Mets some upper level rotation depth, though he'll need to be added to the 40-man roster this winter or else he'll be available to be selected in the upcoming Rule 5 draft.
Before tomorrow's deadline, the Mets figure to continue adding to their farm system with similar deals. Tommy Pham, Brooks Raley, Adam Ottavino, Carlos Carrasco, José Quintana and Omar Narváez all seem like possibilities. Justin Verlander has been speculated upon, though his large contract complicates things. The Brewers could also look to make further additions before tomorrow's deadline, which is at 5pm Central.
 Will Sammon of The Athletic first reported the Brewers were acquiring Canha. Andy Martino of SNY first reported that Jarvis was going the other way. Martino relayed that the Mets were paying down Canha's salary and Sammon added that the Brewers would be on the hook for the buyout/option.