The Rangers and Mets have agreed to a trade that will see the star right-hander Max Scherzer head to Texas, with prospect Luisangel Acuña heading the other way. The Mets are paying down all but $22.5MM of the remaining money owed to Scherzer, who will waive his no-trade clause. He will also trigger his player option for 2024, forgoing his opt-out opportunity.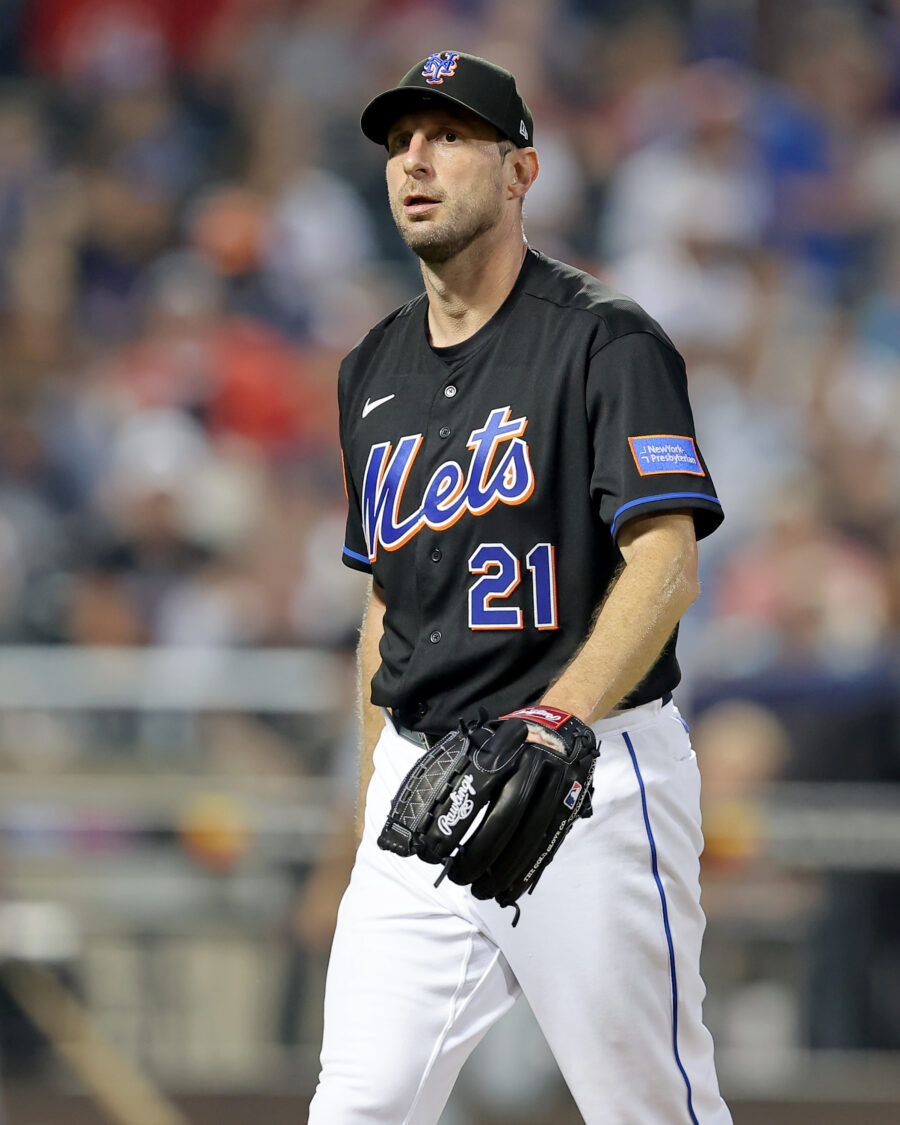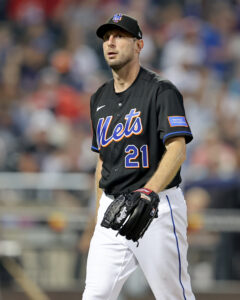 The Mets signed Scherzer to a three-year, $130MM deal going into the 2022 season, as part of a high-spending strategy aimed at contention. The first year generally went well, as the Mets won 101 games with Scherzer contributing 23 starts of 2.29 ERA ball. This year hasn't been nearly as successful, however, as the Mets have slumped to 49-54 and 6.5 games out of a playoff spot. It seems they have accepted the fact that they have to do some selling, having already flipped David Robertson to the Marlins.
That's also come with diminished results from Scherzer, who has posted an ERA of 4.01 this year, working around a 10-game sticky stuff suspension earlier in the season. His strikeouts have dipped this season, with his 27.3% rate representing his lowest since 2011.
With the Mets struggling, it's led to speculation about how they would react. Impending free agents like Robertson, Tommy Pham and others seemed like natural trade candidates, but Scherzer's situation was more complicated. As mentioned, he had a full no-trade clause and would need to agree to any deal. It was reported in June that he was willing to waive that clause under certain circumstances, though without concrete information about what it would take for him to do so.
Further complicating matters was Scherzer's ability to opt out of the final year of his deal, leaving $43.33MM on the table. Some sources describe this as a player option, though the situation is the same either way, with Scherzer getting to decide whether to become a free agent or not. He spoke about his situation earlier this week, saying that he's "not going to be a free agent" and "can see a path to contend next year" with the Mets. Though he also said he would speak with the front office about the club's direction.
He's still owed just under $15MM for the remainder of this season, on top of the $43.33MM for next year, a total just north of $58MM. Whatever return the Rangers were willing to send to the Mets might have taken a different shape if they were to view Scherzer as a rental or a pickup for a year and a half with a massive salary. They reportedly wanted Scherzer to lock in that 2024 season, which he has now apparently done.
Since the Mets are paying down all but $22.5MM, that means they're eating more than $35MM in this deal. The Mets have shown a tendency to eat money in trades in order to maximize returns, such as sending Eduardo Escobar to the Angels and James McCann to the Orioles, and have done so here.
The Rangers have been clearly looking for starting pitching recently, having been connected to Lance Lynn, Jack Flaherty, Jordan Montgomery, Eduardo Rodriguez, Shohei Ohtani, Justin Verlander and Scherzer. They have had a couple of rotation setbacks this year, most notably the loss of Jacob deGrom. He was signed to a five-year, $185MM guarantee in the offseason but required Tommy John surgery in June, putting him out for the remainder of this year and some of 2024 as well. They also lost Jake Odorizzi to a season-ending shoulder surgery.
The club has operated for most of the season with a rotation of Nathan Eovaldi, Jon Gray, Martín Pérez and Andrew Heaney, with Dane Dunning stepping in for deGrom. The results from that group have been varied, with Eovaldi's 2.69 ERA the lowest and Pérez the highest at 4.91. Dunning is at 3.28 but with a 15.5% strikeout rate that's well below league average. Since his .269 batting average on balls in play and 77.5% strand rate are on the lucky side, his 4.26 FIP and 4.88 SIERA suggest he's skirted around some runs. He's the only member of the rotation with options and could perhaps wind up in the minors as depth, though he's also worked out of the bullpen before. Additionally, Eovaldi is dealing with some elbow soreness, per Evan Grant of the Dallas Morning News. He's not going on the IL yet but his scheduled start is being pushed back. Although Scherzer's not having his best season, he would still be an upgrade for that group. By sticking around for 2024, he will also help them cover for Pérez becoming a free agent, with deGrom potentially returning later in the year.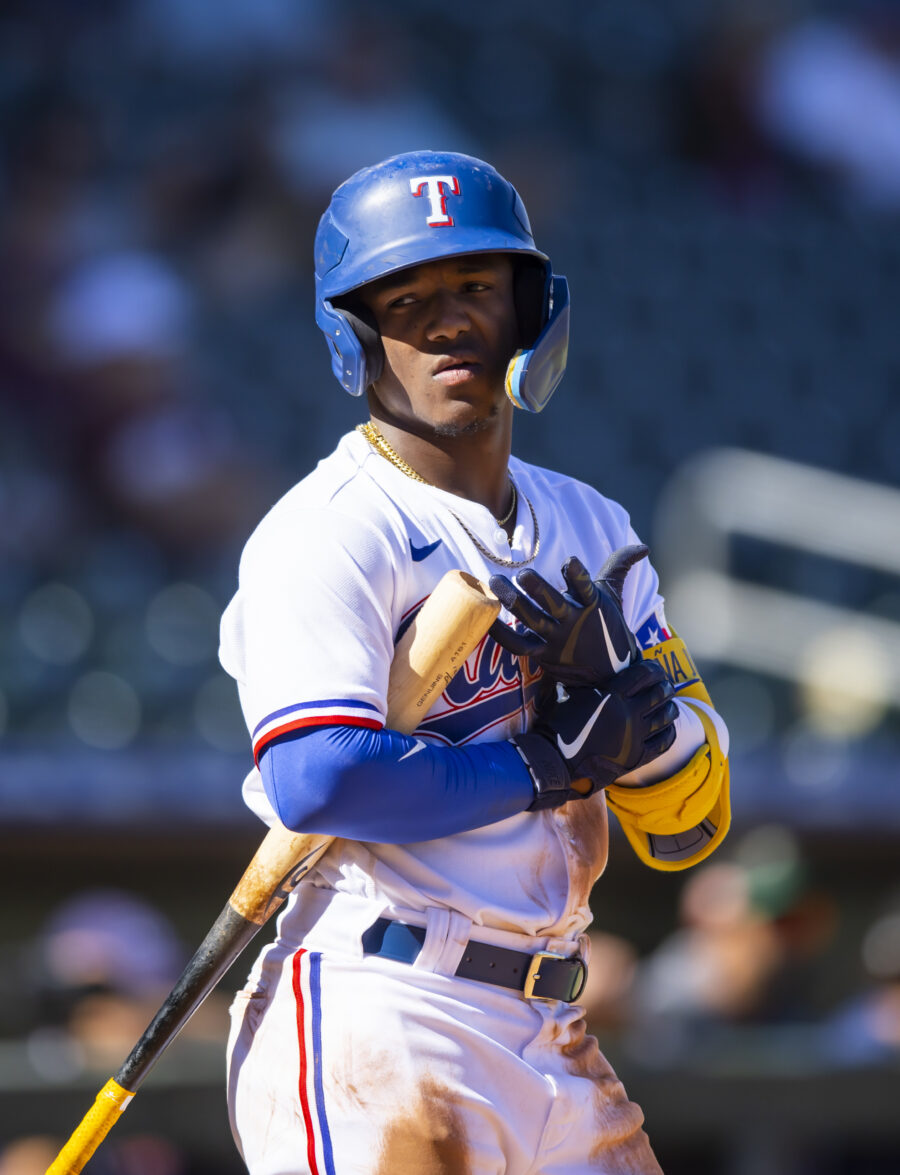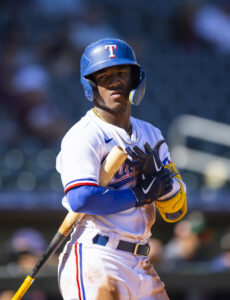 The Rangers are currently 60-44 and hold a two-game lead over the Astros in the American League West, with the third-place Angels aggressively pursuing upgrades as well. The Rangers haven't made the postseason since 2016, which was also the last time they finished above .500. They've shown a willingness to be very aggressive in recent years as they look to get out of that spiral, giving out huge deals to players like Corey Seager and Marcus Semien, as well as the aforementioned starting pitchers. They've already bolstered their bullpen by acquiring Aroldis Chapman and now have made a massive move for their rotation.
It was reported this week that the club would be open to surpassing the $233MM base threshold of the luxury tax for Verlander, though it remains to be seen if they will do the same for Scherzer. Roster Resource currently lists their CBT figure at $224MM, or $9MM below the line. Assuming the $22.5MM they are paying Scherzer is evenly distributed between now and the end of next year, they'll be adding just under $6MM to that. That will leave them shy of the line for now but further moves could tip the scales.
In order to obtain Scherzer's services, the club has parted with Acuña. The 21-year-old shortstop is the younger brother of Atlanta's superstar outfielder Ronald Acuña Jr. Signed out of Venezuela in 2018, he has climbed through the minor league ranks to reach Double-A. In 84 games at that level this year, he's hitting .315/.377/.453 for a wRC+ of 121 while stealing 42 bases. Baseball America currently lists him at the #87 prospect in the league while FanGraphs has him at #56. BA suspects he'll have to move to second base eventually but that he could be a solid regular there.
As for the Mets, this could perhaps give some hint as to how far they are willing to go in trading from this year's roster in order to acquire help for future seasons. They've already traded Robertson and could shop other impending free agents like Pham and Carlos Carrasco. Mark Canha and Brooks Raley could also make sense, though they are pure rentals since the club has options for 2024. Omar Narváez and Adam Ottavino have player options for 2024. José Quintana's contract runs through 2024 and he has received some trade interest.
The bigger fish, though, is Verlander. He just signed a two-year deal in the offseason that pays him $43.33MM per year, matching Scherzer's salary, with a conditional $35MM option for 2025 as well. Like Scherzer, he also has a full no-trade clause and said just a few days ago that the club hadn't yet approached him about waiving it. But it was later reported that the club would only approach the players about their clauses after finding workable trade packages, which seems to have been the case in this Scherzer deal.
Images courtesy of USA Today Sports.
Michael Schwab of Juice Box Journal first reported that the Rangers had a deal in place for Scherzer, contingent on him waiving his no-trade clause. Andy Martino of Steve Gelbs of SNY relayed that Scherzer would waive his clause, but that the financial components of the deal weren't complete. Jon Heyman of The New York Post first reported on Acuña's inclusion in the deal, as well as the fact that the Rangers wanted him to forego his opt-out at season's end and that the deal was done. Martino relayed the financials while Jeff Passan of ESPN reported that Scherzer will trigger in his 2024 option, with Heyman adding that he'll receive some additional amenities for doing so.