The Mets and Marlins pulled off a late-night divisional swap on Thursday. Miami acquired veteran reliever David Robertson in exchange for low minors prospects Marco Vargas and Ronald Hernandez. The Fish transferred Matt Barnes to the 60-day injured list to clear a 40-man roster spot.
Robertson was one of the top rental relievers on the trade market for the second straight summer. The Cubs flipped the right-hander to the Phillies at last year's deadline, bringing back pitching prospect Ben Brown. Robertson helped Philadelphia's run to a pennant in 2022; he'll hope for a similar late-season push in Miami.
Signed to a one-year, $10MM free agent deal over the offseason, the former All-Star was supposed to assume a key setup role in Queens. Edwin Díaz's freak knee injury pushed Robertson into the ninth inning unexpectedly. While much of the New York roster has underperformed, the 15-year MLB veteran had a very strong few months in Flushing.
Robertson owns a 2.05 ERA across 44 innings. He's well on his way to what'd be the sixth sub-3.00 showing of his career. He's striking out just under 28% of opposing hitters while generating whiffs on a quality 13.1% of his offerings. Robertson's command had been spotty in 2022 — perhaps a reflection of rust after injuries cost him the bulk of the 2019-21 seasons — but he's dialed the strike-throwing back in this season. Robertson has walked only 7.6% of batters faced.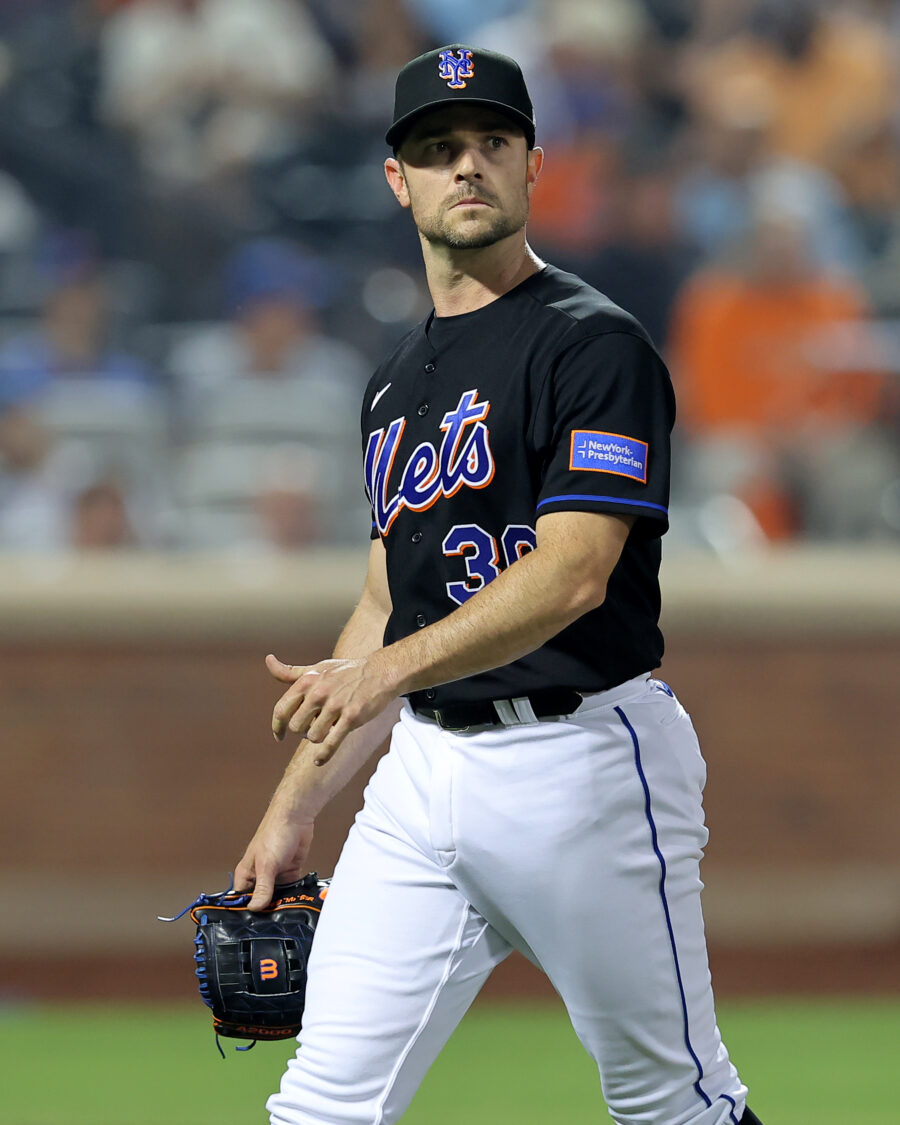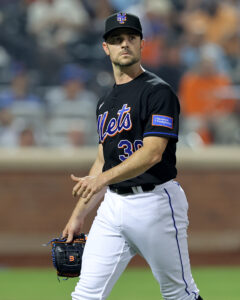 He's 14-17 in save opportunities and has picked up an additional seven holds. Robertson has dominated right and left-handed hitters alike this season and brings a rare consistency for a single-inning reliever. He'll take on a key high-leverage role for the Fish, likely taking over closing duties. Left-handers Tanner Scott and A.J. Puk are also in the late innings. Miami's bullpen was a bit thinner on right-handed options, so they'll bring in Robertson one day after a swap of change-of-scenery relievers sent Dylan Floro to Minnesota for Jorge López.
The intra-division swap serves as a reminder of how disappointing the Mets' 2023 campaign has been. New York, coming off a 101-win season and running the highest payroll in MLB history, entered the year with championship aspirations. Miami was viewed more as an upstart, a team with plenty of young talent that faced an uphill battle to finish higher than fourth in their division.
Four months later, the Marlins are buying from the Mets. Miami held a Wild Card spot for the bulk of the season. They've hit a cold spell, dropping nine of their last 11. They now find themselves outside the playoff picture but only marginally, as they're half a game behind Cincinnati for the National League's last postseason spot.
With a real chance to make the playoffs in a 162-game schedule for the first time in two decades, the Fish will deal from the low minors to add immediate MLB help. Now that they've fortified the bullpen, general manager Kim Ng and her staff could try to bolster the position player group in the coming days. They've been tied to infielders like Tim Anderson and Jeimer Candelario in recent days.
Miami appears to have some financial breathing room. Marlins' owner Bruce Sherman implied as much a few weeks ago, and they'll put that into practice by taking on the roughly $3.55MM owed to Robertson through season's end. The Mets haven't been shy about potentially paying down contracts to facilitate a better prospect return. That apparently wasn't necessary in Miami's case. Roster Resource had calculated the Marlins' payroll around $103.6MM before the deal; it'll jump past $107MM at this point.
The cash savings for the Mets will go beyond what Miami assumes in salary. Any money which New York offloads would also come with a 90% savings in luxury taxes which the club had been set to pay. The Mets save around $3.2MM in taxes and approximately $6.7MM overall.
More meaningfully, the organization adds a pair of intriguing low level talents. Vargas, 18, is a left-handed hitting infielder out of Mexico. He'd ranked 20th among Miami prospects at Baseball America coming into the season, though BA's Josh Norris tweets that he was rising up the ranks after impressing evaluators in the complex league this summer.
The outlet's preseason report praised Vargas' bat-t0-ball skills and suggested he's likely to fit best defensively at second base. Eric Longenhagen of FanGraphs ranked him ninth in the Marlins' system at the end of May, similarly praising his hit tool. Vargas has a .283/.457/.442 line with nearly twice as many walks as strikeouts in 33 games this year.
Hernandez, 19, is a switch-hitting backstop from Venezuela. He's repeating the level at the complex league but raking at a .298/.464/.452 clip over 31 games. FanGraphs ranked him 24th in the Miami system, crediting his advanced hit tool and above-average arm strength. There's ample variability in targeting players this young, but each of Vargas and Hernandez seems to have a shot at being an everyday player down the line if they develop as hoped.
That'll be little consolation for the Mets in the short term. Moving Robertson confirms their increasingly obvious place as deadline sellers. Other potential free agents like Tommy Pham, Carlos Carrasco and Mark Canha (whose contract contains a '24 club option) could follow Robertson out the door. The Mets may not have the appetite for a larger-scale rebuild, but their place in the standings this year has gotten too hard to ignore.
Ken Rosenthal of the Athletic first reported the Marlins were acquiring Robertson. Rosenthal and Will Sammon first reported the Mets were receiving two minor league hitters in return. Jon Heyman of the New York Post was first with the return of Vargas and Hernandez. The Post's Joel Sherman confirmed the Marlins were taking on all of Robertson's remaining money.
Image courtesy of USA Today Sports.