Longtime MLB reliever Jake McGee is retiring, he tells Marc Topkin of the Tampa Bay Times. The 36-year-old said he'll return to Tropicana Field at some point next season to celebrate his time with the Rays' organization.
"I feel like it's kind of the right time," McGee said. "I'd rather be at home with my family. I played 13 years. I won a World Series in '20. It's about time to stop. I don't want to grind it out and keep bouncing around and stuff like that." He tells Topkin that a combination of ongoing knee issues and a desire to spend more time with his wife and their daughter contributed to his decision to step away at this point.
McGee entered the professional ranks nearly two decades ago. Drafted by the then-Devil Rays in the fifth round in 2004 out of a Nevada high school, he spent a few seasons climbing the minor league ladder as a starting pitcher. He thrice appeared among Baseball America's top 100 prospect list, peaking at 15th heading into the 2008 season. While initial reports of a potential future as a top-of-the-rotation starter didn't materialize — perhaps in part due to a 2008 Tommy John procedure — McGee took off upon moving to the bullpen in 2010.
The southpaw made his big league debut as a September call-up that year, not long after his 24th birthday. He bounced on and off the MLB roster the following season and carved out a permanent bullpen role by 2012. McGee posted a sparkling 1.95 ERA with a massive 34.4% strikeout rate across 55 1/3 innings, kicking off a few seasons as one of the game's best relief weapons.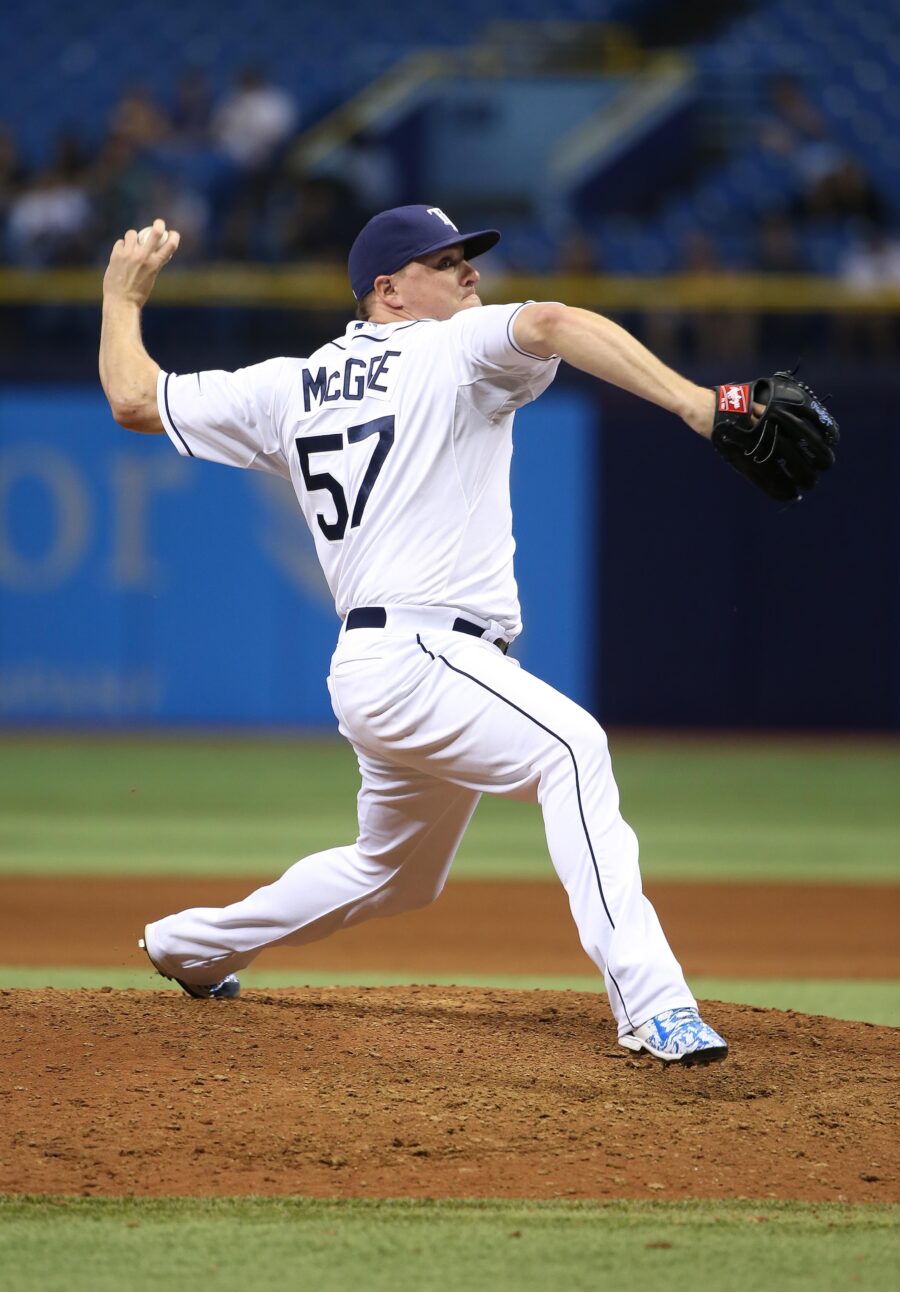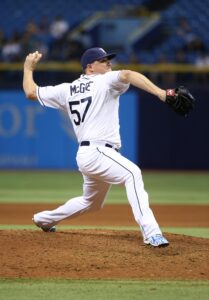 Over a three-year stretch from 2012-14, McGee avoided the injured list and soaked up 189 1/3 frames of 2.61 ERA ball. His 31.9% strikeout percentage over that run ranked 13th among relievers with 100+ innings and only seven relievers had a larger gap between their strikeout and walk rates. While he never made an All-Star team, he was clearly among the sport's top high-leverage arms.
The 2015 season was McGee's final with the Rays. It proved a challenge, as he was delayed to start the year by offseason elbow surgery and tore the meniscus in his left knee late in the season. When healthy enough to take the mound, he had another excellent showing. McGee twirled 37 1/3 innings with a 2.41 ERA and 32.7% strikeout percentage.
With Tampa Bay coming off an 80-82 record and McGee two seasons from free agency, he became one of the following offseason's more intriguing trade chips. The Rays eventually packaged him with then-prospect Germán Márquez to the Rockies for outfielder Corey Dickerson and minor league infielder Kevin Padlo. The deal paid particular dividends for Colorado with Márquez's emergence into staff ace, but McGee himself had a solid run early in his time there.
After a disappointing 4.73 ERA showing during his first season as a Rockie, he bounced back to the tune of a 3.61 mark across 57 1/3 innings in 2017 — helping the team to a Wild Card berth. That's no small feat in the sport's most hitter-friendly home venue, and the Rox kept him around via free agency. He signed a three-year, $27MM deal over the 2017-18 offseason, part of a bullpen spending spree that also saw Colorado bring in Bryan Shaw and Wade Davis.
That didn't pan out as the organization hoped. Each of Shaw, McGee and Davis struggled to varying degrees. Home runs became a particular issues in McGee's case, as his heavy reliance on four-seam fastballs up in the strike zone lost effectiveness when his velocity dipped a couple ticks during the 2018-19 seasons. The Rockies released McGee two seasons into the contract, but he promptly kicked off a late-career renaissance with a pair of division rivals.
Signing with the Dodgers for the shortened 2020 campaign, McGee ranked fifth among qualified relievers with a 41.8% strikeout rate over 24 outings. He saw some action in both the Championship Series and the World Series, getting into one game during a Fall Classic against his original organization. The Dodgers defeated the Rays in six games to win the only championship of McGee's career, though he was part of another very successful club in San Francisco the next season.
He inked a two-year, $7MM deal with the Giants. During the first season, he picked up mostly where he'd left off in L.A. McGee's strikeouts fell back to 24.3%, but he was among the game's stingiest at avoiding walks and posted a 2.72 ERA through 59 2/3 innings. He assumed the closing role for a good chunk of the year, saving 31 of San Francisco's 107 wins. The Giants edged out the Dodgers in a tight NL West race but saw L.A. get their revenge in a five-game Division Series that October.
The 2022 season, which'll prove to be McGee's last, was a struggle. He was hit hard through 24 contests in San Francisco, leading to his release in July. The veteran caught on briefly with the Brewers and Nationals at points during the second half but didn't find much success at either stop. His final outing came in early September before Washington released him.
While he didn't punctuate things with a great season, McGee steps away with a very strong body of work. He pitched for six different clubs over a 13-year MLB career, posting a cumulative 3.71 ERA through 572 1/3 innings. He struck out 613 of the 2359 batters he faced, a strong 26% clip. McGee finished 182 contests and collected 79 saves while holding 141 more leads and was credited with 32 wins. He had five separate seasons with a sub-3.00 ERA and four years in which he fanned upwards of 30% of opponents. According to Baseball Reference, he collected more than $37MM in earnings along the way.
MLBTR congratulates McGee on an excellent run and wishes him the best in his post-playing days.
Image courtesy of USA Today Sports.