The Guardians have traded infielder Nolan Jones to the Rockies for infield prospect Juan Brito, according to an announcement from Cleveland. It's an out-of-the-blue swap of talented young players.
Jones, a former second-round pick, appeared among Baseball America's list of the game's top 100 prospects each season from 2019-21. He consistently put up quality numbers in the minor leagues, posting some of the game's highest walk rates to run top-tier on-base marks. Jones struggled a bit during his first crack at Triple-A in 2021 but still entered this year among BA's top ten Cleveland prospects.
The 24-year-old started the season back at Triple-A, but he performed better in his second go-around at the level. In 248 plate appearances, he put up a .276/.368/.463 line with nine home runs. The Guardians called him up for the first time in July, and he picked up his first 92 big league trips to the plate. Jones hit only .244/.309/.372 while striking out a third of the time in that limited look, but there's still plenty to be intrigued about in his long-term profile.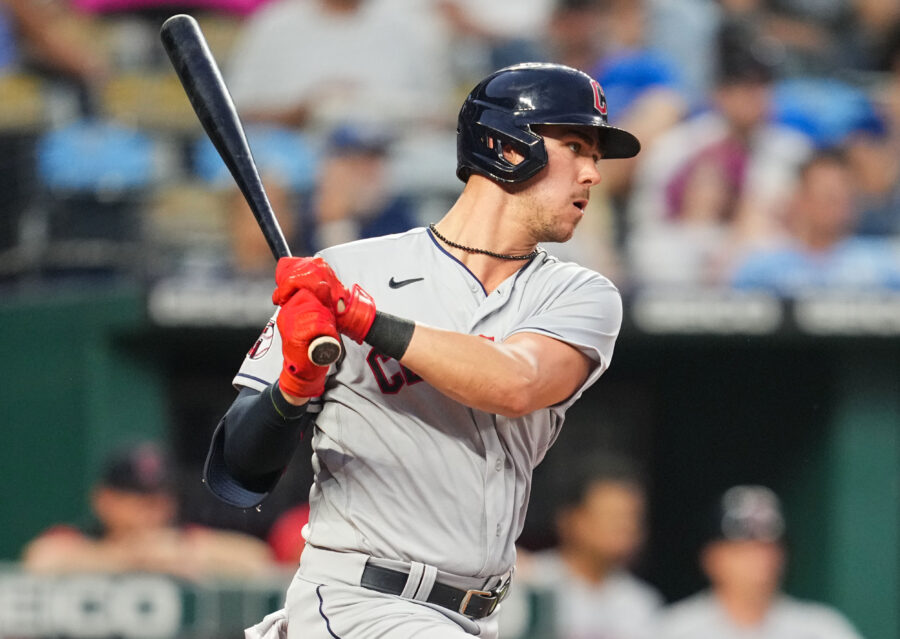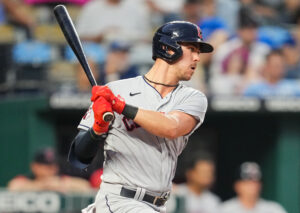 Jones owns a .252/.361/.443 mark across 655 plate appearances at the Triple-A level. He's walked in 13.7% of his trips to the dish there while connecting on 22 home runs and 36 doubles. A lofty 28.4% strikeout rate leads to some questions about his bat-to-ball skills, but the combination of power and plate discipline makes him an intriguing addition for the Rox.
The Philadelphia native came up as a third baseman, although he increasingly saw more action in the corner outfield this year. Prospect evaluators have long suggested he could be an adequate defender at the hot corner, but the position was obviously spoken for long-term in Cleveland by José Ramírez. The Rockies already have a franchise third baseman of their own — albeit not one of Ramírez's caliber — in Ryan McMahon. With McMahon playing elite defense at the hot corner, Jones will probably factor more immediately into the corner outfield and designated hitter mix. The Rockies have Charlie Blackmon for another year to split time between right field and DH, while Kris Bryant will hopefully stay healthy and lock down left field. C.J. Cron is the presumptive starter at first base, but Colorado can rotate Jones' left-handed bat into the mix alongside Cron while also keeping Blackmon off his feet more often.
Turning to Cleveland's end of the swap, they land an interesting lower-level prospect from an improving Colorado farm system. Brito, who recently turned 21, spent the entire 2022 season in Low-A. He hit .286/.407/.470 with 11 home runs through 497 plate appearances, walking in an excellent 15.7% of his trips against a meager 14.3% strikeout percentage. Baseball America only placed the Dominican Republic native 30th on its midseason ranking of the Colorado farm system, but Guardians evaluators are clearly far more bullish on his upside.
Brito has played almost exclusively second base in the minors. He's not regarded as a particularly impressive defender or athlete, but he's a switch-hitting middle infielder with an excellent minor league track record. The Guardians have prioritized players with impressive bat-to-ball skills and the ability to play a key defensive position, and Brito certainly fits that mold.
With Brito already eligible for the Rule 5 draft, Cleveland immediately selected him onto the 40-man roster. The Guardians often navigate roster churn around the Rule 5 date as they swap out depth types or players who are becoming more costly via arbitration for further away talent. This is not that kind of move, however. Both players occupy a 40-man spot, and neither is within two years of reaching arbitration. Both can still be optioned to the minor leagues — Jones for one more year, Brito three times. Brito surely won't factor into the MLB mix right away, but this marks a fascinating swap of unproven young players — one seemingly motivated by each team simply valuing the player they're bringing in more than the player they're shipping away, not by contractual provisions or roster reshuffling.
Image courtesy of USA Today Sports.