The Orioles have acquired left-handed pitcher Cole Irvin in a trade with the Athletics, per announcements from both clubs. Right-handed pitching prospect Kyle Virbitsky will also head to Baltimore while infield prospect Darell Hernaiz is heading to the A's.
On one hand, this move comes as a surprise, since there had been no previous indication the A's were shopping Irvin or that they were talking to the Orioles. On the other hand, it's not shocking to see the club continue tearing down the roster, since they've been aggressively committed to that path for the past year. Matt Chapman, Matt Olson, Sean Manaea and Chris Bassitt were all traded just before the 2022 campaign, while Frankie Montas was dealt midseason and Sean Murphy this winter.
With the club seemingly willing to strip the roster down to the studs, any established Oakland player is at least a speculative trade candidate. There was no real rush to move Irvin, since he still had four years of club control remaining, but he will qualify for arbitration at the end of this season and would start to make a more significant salary. It appears that they received an offer they liked enough to pull the ripcord early and jettison Irvin from the roster in yet another future-focused move.
The Orioles have been looking for rotation upgrades all winter and were reportedly still on the hunt earlier this week. They haven't been running out huge payrolls in recent years so Irvin's low salary and years of cheap control were surely appealing to them. They made one modest upgrade to their rotation this offseason by signing veteran Kyle Gibson to a one-year, $10MM deal but have otherwise been quiet until today. Irvin will quickly become the club's second-most experienced starter behind Gibson.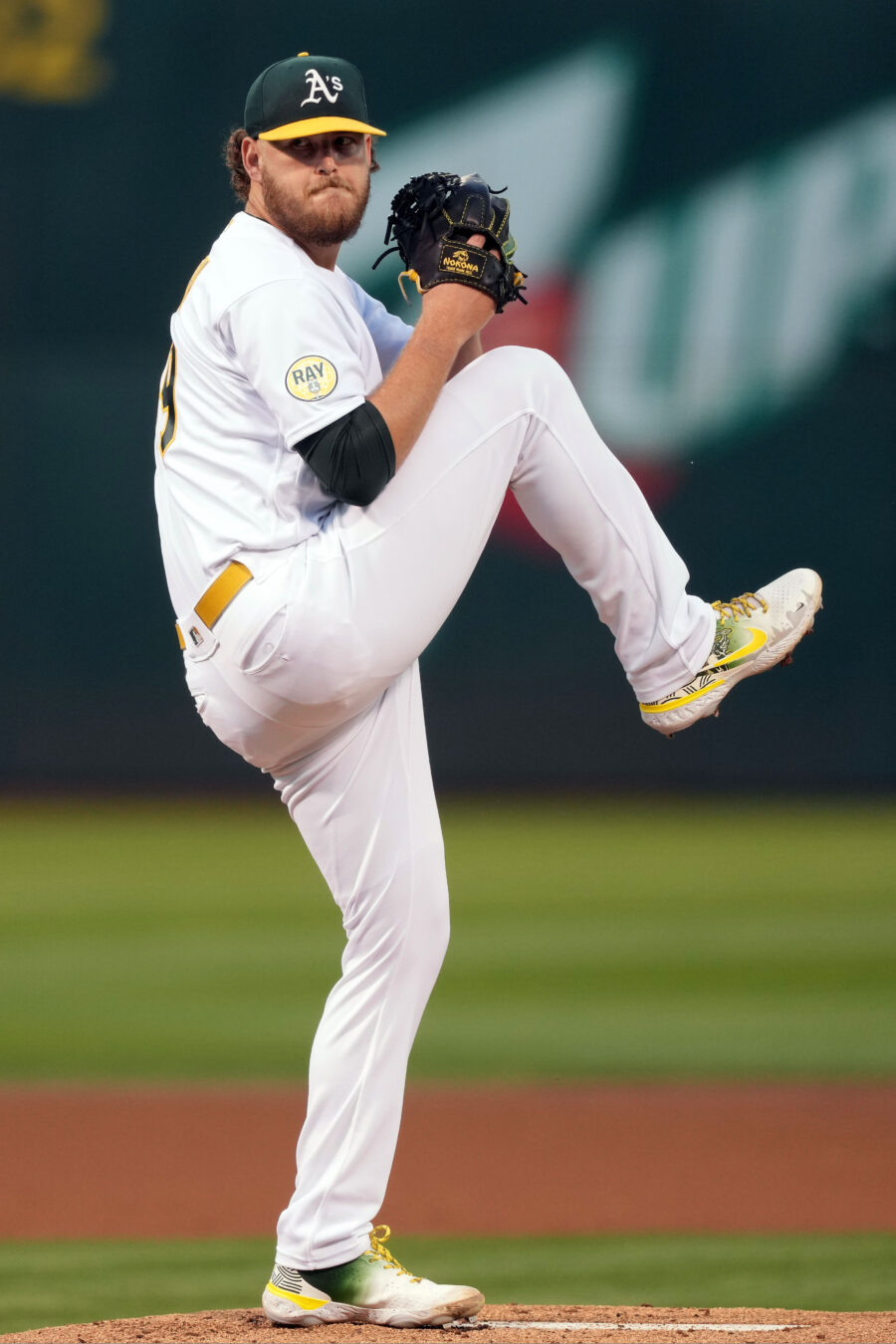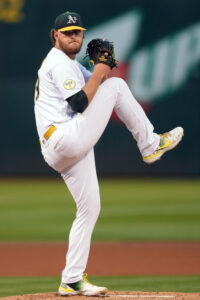 Irvin, 29 next week, was a Phillies' draftee and made his MLB debut with them. He made 19 appearances over 2019 and 2020 but with a bloated 6.75 ERA in that time. But his minor league results were much better and the A's took a shot by sending cash considerations to Philadelphia to get him. The change of scenery went very well for him, as he made 62 starts over the past two seasons with a 4.11 ERA over 359 1/3 innings.
This new change of scenery will have risk for the O's, though. Irvin has succeeded in Oakland over the past couple of years with a low-strikeout, pitch-to-contact approach. He's only walked 5.2% of the batters he's faced over those two campaigns, which is a very strong number. For reference, the league average for starters last year was 7.5%. But he's only punched out hitters at a 16.8% rate for Oakland, well below last year's 21.6% league average. His 37.6% ground ball over that span was also a bit below par. That kind of profile has worked for him in the pitcher-friendly confines of Oakland Coliseum but might not be as effective in different conditions. It's perhaps notable that Irvin has posted a 3.44 ERA at home over the past two years but a 4.88 mark outside of Oakland.
The O's are apparently undeterred by those splits and have added Irvin to their starting mix, where he and Gibson should take two of the spots. The rest of the rotation will be less certain, with options like Kyle Bradish, Dean Kremer, Tyler Wells, Bruce Zimmermann, Mike Baumann and Spenser Watkins on the 40-man. Each of those guys have a bit of MLB experience but inconsistent results have prevented them from truly establishing themselves as big leaguers. There's also Grayson Rodriguez, who is considered one of the best pitching prospects in the sport but he's yet to make his MLB debut and missed most of last year due to a lat strain. John Means could be a factor down the line but likely not until midseason due to undergoing Tommy John surgery in April of last year. It's a group with a lot of unknowns but the club will hope to get some reliability out of Irvin and Gibson while they sort through the rest and see who separates themselves from the pack. In addition to Irvin, the O's will add Virbitsky to their system. The 24-year-old was a 17th round draft pick in 2021. He posted a 4.63 ERA last year between Class-A and High-A, striking out 25.7% of batters faced while walking 5.5%. He'll add some starting depth to the lower levels of their system.
By letting go of Irvin and Virbitsky, the A's are adding an intriguing young player in Hernaiz. The 21-year-old was a fifth-round selection of the O's in 2019. Baseball America ranked him the #25 Orioles prospect going into 2020, highlighting his athleticism but noting that the lack of power could be an issue for him. That seems to have played out in his minor league time so far. After the minors were canceled in 2020, Hernaiz spent 2021 in Class-A, hitting six home runs in 94 games. He did steal 22 bases but his .277/.333/.358 batting line was a bit below average, with his wRC+ coming in at 92. In 2022, he shot up three levels, going from Class-A to High-A and Double-A. He got into 105 games between those three levels and stole 32 bases with 12 home runs. His combined batting line of .273/.341/.438 resulted in a 112 wRC+. He's split his time between second base, third base and shortstop and will slot into Oakland's infield prospect mix. He struggled in his first 13 Double-A games and will likely head back to that level to start this season. He'll be Rule 5 eligible at the end of the upcoming season.
The O's have plenty of infield prospects, with the likes of Gunnar Henderson, Coby Mayo, Joey Ortiz, Jackson Holliday, Jordan Westburg and Connor Norby some of the exciting youngsters in the system. It seems they felt they could part with Hernaiz and still be in good shape there, whereas the A's have continued to bolster their farm by subtracting from their major league club. Without Irvin, their rotation will consist of offseason signees Shintaro Fujinami and Drew Rucinski, incumbents Paul Blackburn and James Kaprielian, as well as a huge pile of unestablished options who will be jockeying for playing time as the season rolls along.
Jeff Passan of ESPN reported the deal before the official announcement (Twitter links).
Image courtesy of USA Today Sports.