5:23pm: Jackson and the Mariners have agreed to a bonus of $4.2MM, reports MLB Daily Dish's Chris Cotillo (on Twitter).
That bonus is $624,100 over slot and should put the Mariners $317,100 over their allotted bonus pool. Seattle will have to pay a 75 percent luxury tax that comes out to $237,825, but the team will not have to forfeit any future draft picks because of the bonus.
4:08pm: The Mariners and first-round selection Alex Jackson have agreed to terms, reports Jim Callis of MLB.com (on Twitter). Callis isn't sure of the exact bonus terms at this time, but he notes that the bonus will pay the high school catcher/outfielder north of $4MM. That's well north of the $3,575,900 pick value with the No. 6 overall selection, but as Bob Dutton of the Tacoma News Tribune recently explained, the Mariners can spend $4,221,295 without losing a pick in next year's draft. A bonus north of $4MM will subject them to a 75 percent overage tax on their bonus pool, however, as the max they could have spent without incurring overage penalties was $3,882,900 (also per Dutton).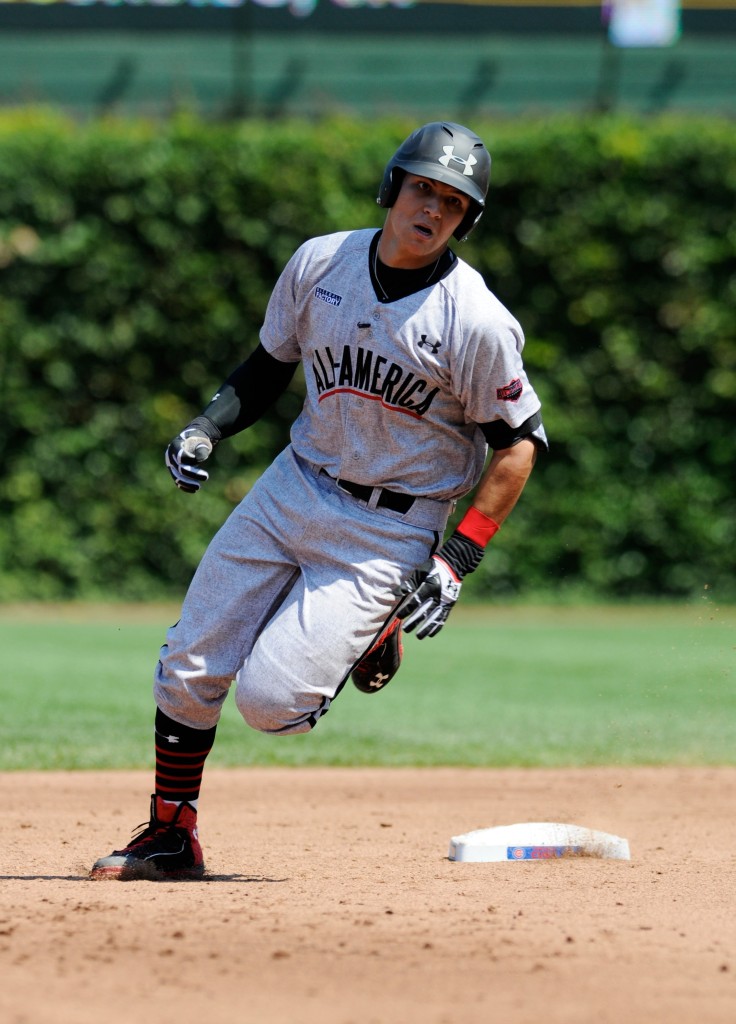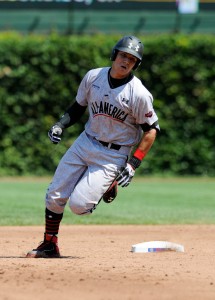 Jackson's power potential and advanced hit tool have led most to consider him the best bat in the 2014 draft class. Both Baseball America and MLB.com ranked Jackson as the No. 4 prospect in this year's draft class, while ESPN's Keith Law ranked him fifth. Jackson had been committed to Oregon and is advised by Scott Boras.
All three scouting reports on Jackson rave about his hitting prowess, with MLB.com noting that he could hit north of .280 in the Majors and BA adding that he has the potential for plus-plus power. Jackson's arm is also regarded as a plus tool, and it plays well behind the plate, where Law notes he has pop times in the 1.8-1.9 second range. However, all three note that Jackson's receiving and blocking skills need work. The consensus is that he's athletic enough to be a solid defender in right field, and he could be fast-tracked to the Majors by being shifted to the outfield, but he could become a serviceable defender behind the dish with more work and more development time. Obviously, he'd have more value to the Mariners if he could reach the Majors as a catcher, though the team does have a promising young backstop in the form of 2012 No. 3 overall selection Mike Zunino.
The Mariners have already signed the remainder of their picks within the top 10 rounds, so they needn't worry that going well over-slot on Jackson could have ramifications further down their draft board.
Photo courtesy of USA Today Sports Images.