10:44am: The Diamondbacks will eat $2.05MM of the $4.1MM owed to McCarthy for the rest of the year, tweets Buster Olney of ESPN.com.  Meanwhile, the Yankees will pay the $1MM assignment bonus to McCarthy.
10:21am: The D'Backs will be eating money in the deal, tweets ESPN's Buster Olney.  McCarthy is owed the prorated portion of his $9MM contract, plus the $1MM assignment bonus he is set to earn after being traded.
The prorated portion of McCarthy's deal comes out to roughly $4.1MM, not counting the assignment bonus.
10:15am: The Yankees are in fact trading Vidal Nuno to Arizona for McCarthy, tweets Mark Feinsand of the New York Daily News.
Nuno, 26, owns a 5.42 ERA with 6.9 K/9 and 3.0 BB/9 through 14 starts and three relief appearances this season.  While McCarthy is on an expiring contract, Nuno won't be eligible for free agency until after the 2019 season.
The left-hander was originally in the Indians' system before being released in March 2011.  The Yankees picked Nuno up a couple of months later and after getting 17 big league starts out of him across the last two seasons, they have parlayed him into the 6'7″ McCarthy.
10:10am: The Yankees have acquired Brandon McCarthy from the D'Backs, according to Chris Cotillo of MLBDailyDish (on Twitter).  The two sides were discussing a deal involving Vidal Nuno last night, sources tell Ken Rosenthal of FOX Sports (on Twitter), but it's unclear if Nuno is in fact in the trade.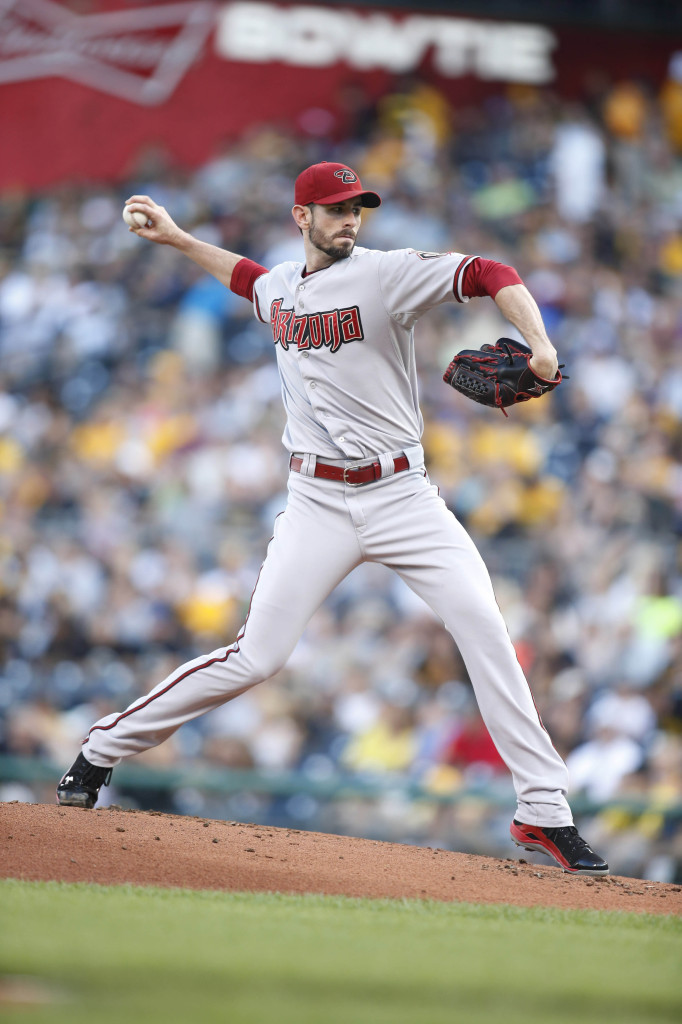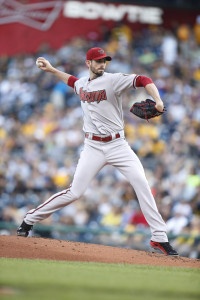 McCarthy, 30, has a 5.01 ERA with 7.6 K/9 – a career best if it holds – and 1.6 BB/9 through 18 starts this season.  While the 5+ ERA isn't particularly attractive, advanced metrics such as McCarthy's 2.89 xFIP indicate that he has been much better than that would indicate.
ESPN's Buster Olney reported late last month that McCarthy would earn a $1MM assignment bonus if he was traded.  Olney added that the D'Backs would likely have to pick up the tab on that sum.
The Diamondbacks made a smaller move yesterday when they shipped Joe Thatcher and Tony Campana to the Angels for outfielder Zach Borenstein and right-hander Joey Krehbiel.  Between that deal and today's trade of McCarthy, it's clear that the 36-53 Diamondbacks are going to be committed to selling this month.
Despite their underwhelming performances so far this season, veterans Cody Ross and Aaron Hill could also be on the move.  Eric Chavez, Bronson Arroyo, and Mark Trumbo could also be of interest to teams if they show that they're healthy.  And while Thatcher is already gone, fellow lefty Oliver Perez should have some value.  Thatcher is merely a rental for the Angels but Perez is controlled through the 2015 season.
Photo courtesy of USA Today Sports Images.