6:43pm: Angels GM Jerry Dipoto tells Jeff Fletcher of the Orange County Register that Pestano was acquired after the Angels claimed him on waivers (Twitter link).
5:05pm: The Angels have added yet another reliever to their ranks by acquiring right-hander Vinnie Pestano from the Indians in exchange for minor league righty Michael Clevinger. Both teams have announced the trade.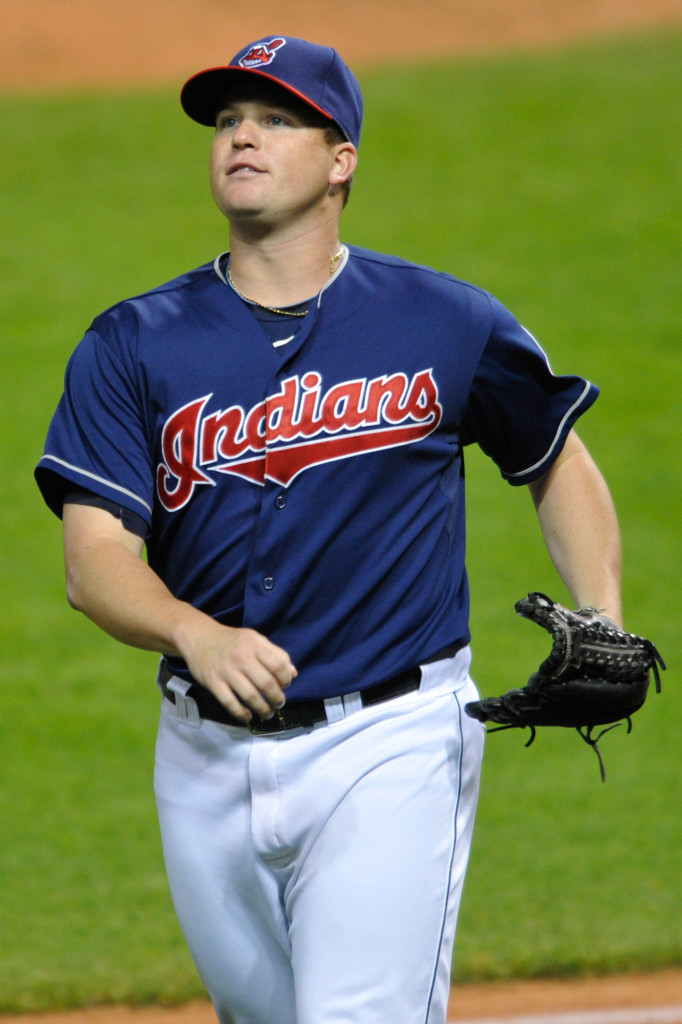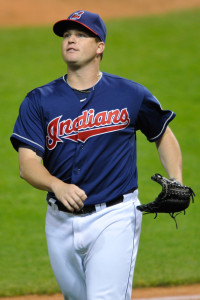 The 29-year-old Pestano emerged as a lights-out setup man for the Indians in 2011-12, posting a combined 2.45 ERA with 10.6 K/9, 3.3 BB/9 and a 40 percent ground-ball rate in 132 innings of work. Pestano's excellent work was worth 4.4 rWAR and 2.5 fWAR in that time, suggesting that he was one of the game's more valuable relief options.
Pestano fell on hard times a bit in 2013, however, as his BB/9 rate climbed north of 5.0, and his ERA spiked to 4.08. Things between him and the Indians organization appeared to be tense the following offseason, when Pestano lost an arbitration hearing after Cleveland used comments that Pestano himself made to the press against him in a trial. Pestano had told Paul Hoynes of the Cleveland Plain Dealer, "I've been battling all year. As soon as I think I've got something figured out, I go out there and the results are the same. It's getting really frustrating. I'm still the same pitcher in my head, I'm just not throwing the same way I used to."
Quotes like that one were fired back at Pestano in the arb hearing, which the reliever told MLB.com's Jordan Bastian that he didn't appreciate: "That was the only thing that I didn't care for. I definitely think it'll affect how I see things going forward. I don't really know if I can be as honest and up-front anymore. I've got three more years of arbitration left. I don't know what they'll pick to use against me next year or two years from now."
Pestano has once again been excellent in the minors this season, posting a 1.78 ERA with a strong 37-to-12 K/BB ratio in 30 1/3 innings for Triple-A Columbus. He joins a growing list of relievers acquired by Halos GM Jerry Dipoto this season, as Dipoto has also brought in Jason Grilli, Joe Thatcher and Huston Street. Because Pestano was on the Indians' 40-man roster, he would either have had to clear waivers or have been claimed by the Angels in order to facilitate a trade. The Angels will be able to control Pestano, who is earning $975K this year, through at least the 2017 season. For the time being, he'll head to Triple-A Salt Lake.
As for the Indians, they'll receive Clevinger — a 23-year-old righty selected by the Angels in the fourth round of the 2011 draft. Clevinger tore through Class A this season, notching a 1.88 ERA in five starts before being promoted to Class-A Advanced. He's struggled at that level, however, posting a 5.37 ERA with 9.4 K/9 and 4.4 BB/9 in 55 1/3 innings of work. Clevinger ranked 17th among Halos prospects entering the 2014 season, according to Baseball America, and MLB.com had him 10th among Angels farmhands on its midseason Top 20 list (though it should be noted that the Angels' farm system is poorly regarded).
Clevinger underwent Tommy John surgery in 2012, at a time when it looked as if he could be emerging as Anaheim's top pitching prospect, Jim Callis and Jonathan Mayo of MLB.com note in their free report. BA notes that he features a 91-93 mph fastball that he can cut well, in addition to three offerings — a changeup, slider and curveball — that could become average offerings. Effort in his delivery leads some scouts to project him as a reliever, though BA notes that the Angels wanted to give him as long a look in the rotation as possible due to a lack of organizational depth.
Jeff Fletcher of the Orange County Register first reported the trade (Twitter link).
Photo courtesy of USA Today Sports Images.