This season, I've looked at the stock of a couple potential free agents that have a mutual option on their deal in the form of Nick Markakis (link) and Adam LaRoche (link). Another such player is Aramis Ramirez, and given the rarity with which mutual options are exercised — if the player is playing well, he almost certainly declines in search of a multi-year deal, and if not, the team declines due to poor production — Ramirez can be very reasonably expected to hit the open market heading into his age-37 season.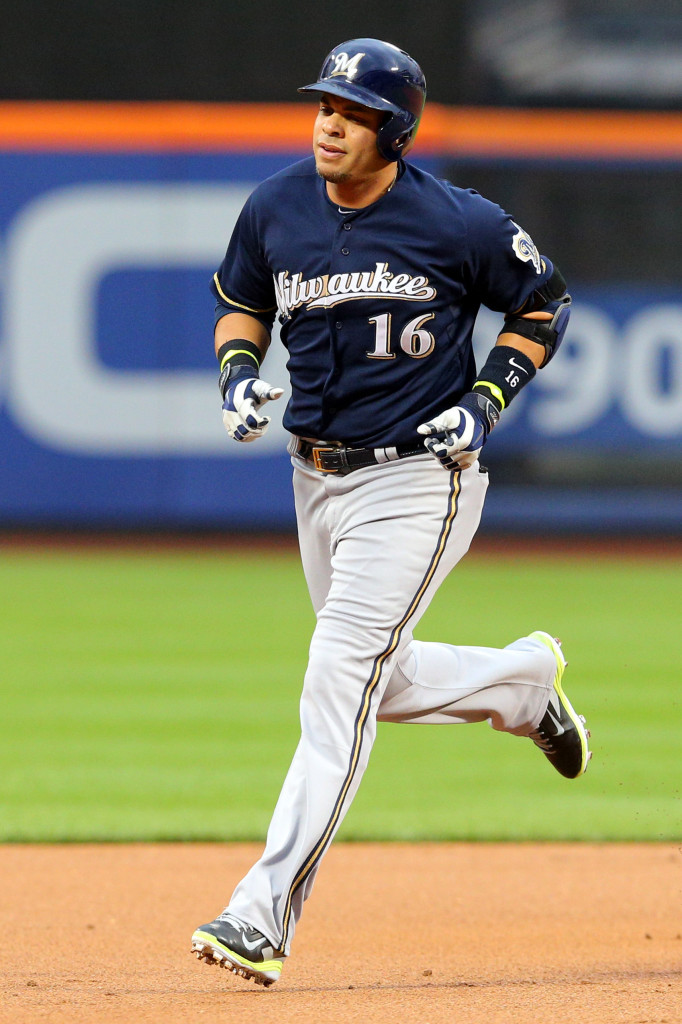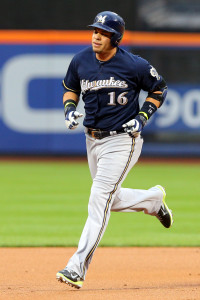 The question then, is whether Ramirez hits the open market because he declines his half of the $14MM option, or whether the Brewers send him on his way and pay a $4MM buyout.
Ramirez is hitting a strong .301/.341/.461 with 13 homers this season — good for an .802 OPS, a 122 OPS+ and a 123 wRC+. He's been 22 to 23 percent better by park- and league-adjusted metrics like OPS+ and WRC+, and even you're more partial to traditional statistics, he's been well above average. The league-average OPS this season for non-pitchers is .716, and the league-average OPS for a third baseman is .714.
Additionally, a look at the market reveals some spotty competition. Two years ago, seeing Ramirez stacked up against Chase Headley, Pablo Sandoval and Hanley Ramirez would've seemed much bleaker than it does now. Headley hasn't hit much this season, and Sandoval has been a slightly weaker hitter than Ramirez (albeit at a younger age and with better defense). He's outperformed Headley, and his asking price will assuredly be lower than Kung Fu Panda and Hanley, who both rank in the Top 5 of MLBTR's Free Agent Power Rankings. Ramirez may not be a premier free agent, but he's an upper-tier bat in a weak crop that will require fewer years than those in the top tier. Teams in need of help at the hot corner (and possibly DH) should show interest.
Of course, Ramirez isn't a player without his faults. He missed 70 games in 2013, mostly due to a recurring issue in his left knee, and this season he's already missed 22 games with a left hamstring injury. His defense doesn't come with a great reputation, and while he's posted a solid UZR in 2014, a half-season of UZR rarely tells the whole tale of a player's glovework. Ramirez posted a negative UZR mark (and a negative DRS mark) in all but one season from 2008-13. Beyond that, his walk rate is down to a career-low 3.6 percent, and his solid OBP has been bolstered by an abnormally high HBP total (nine — which is quite a few based on his history).
At the time Ramirez hit the disabled list, he looked like a candidate for a one-year deal, and it was debatable whether or not Milwaukee would even exercise its half of the mutual option (he was hitting .252/.309/.390). Since returning in early June, however, he's been excellent, hitting .329/.360/.502 with eight homers in 225 plate appearances. The ZiPS projection system forecasts a .285/.339/.469 line from here on out, while Steamer projects a similar .275/.333/.460 (both available on Ramirez's Fangraphs page).
If he can hit at that pace or better, his option should be a non-factor. With a $4MM buyout on a $14MM option, Ramirez and the Brewers are essentially deciding on a one-year, $10MM deal. Milwaukee would likely jump at that price, but given his overall production, Ramirez will have no trouble topping that as long as he remains healthy. The interesting wrinkle will be whether or not Milwaukee extends a qualifying offer should Ramirez reject his half of the mutual option. At that point, the Brewers would essentially be offering one year at $19MM+ (assuming a $15MM+ qualifying offer value) — which they may be hesitant to do given their typically middle-of-the-road payroll.
Ramirez said last month that he had decided to play beyond this season and would try to reach the 2,500-game plateau (he'd need at least three more seasons to do so). Given his strong production and desire to play for several more seasons, it seems fair to expect the veteran slugger and his agents at Kinzer Management Group to pursue multiple years. There's no precedent for a third baseman entering his age-37 season to get a significant three-year deal, but we did see aging slugger Carlos Beltran land a three-year pact last offseason as he headed into his age-37 campaign. (Marlon Byrd, another comparable in terms of age, netted a nice two-year deal with a vesting option, albeit at a lower rate than Ramirez would command.)
While Ramirez hasn't necessarily been a heavily discussed free agent name to this point, a strong finish will position him nicely in a what looks to be a weak crop of free agent position players. His case will be a bit unique, but as long as he can continue at a strong pace, there's little reason to doubt another multi-year deal for a player that is on pace to post an OPS+ north of 120 for the 10th time in 11 seasons.
Photo courtesy of USA Today Sports Images.