The Braves have fired general manager Frank Wren, the team announced.  John Hart, a senior advisor with the club, will become the interim GM and will also be part of a three-man team (along with team president John Schuerholz and former manager Bobby Cox) in charge of finding a permanent general manager.
It was reported earlier today by David O'Brien of the Atlanta Journal-Constitution that a front office move was on the verge of happening, and Wren's firing comes just a day after the Braves were officially eliminated from postseason contention.  The team is in the midst of a dreadful 4-14 stretch and the slump brought with it several rumors that Wren was on the hot seat.  The Braves will also make changes to their international scouting and player development departments, Peter Gammons reports, though manager Fredi Gonzalez's job appears to be safe according to CBS Sports' Jon Heyman (Twitter link).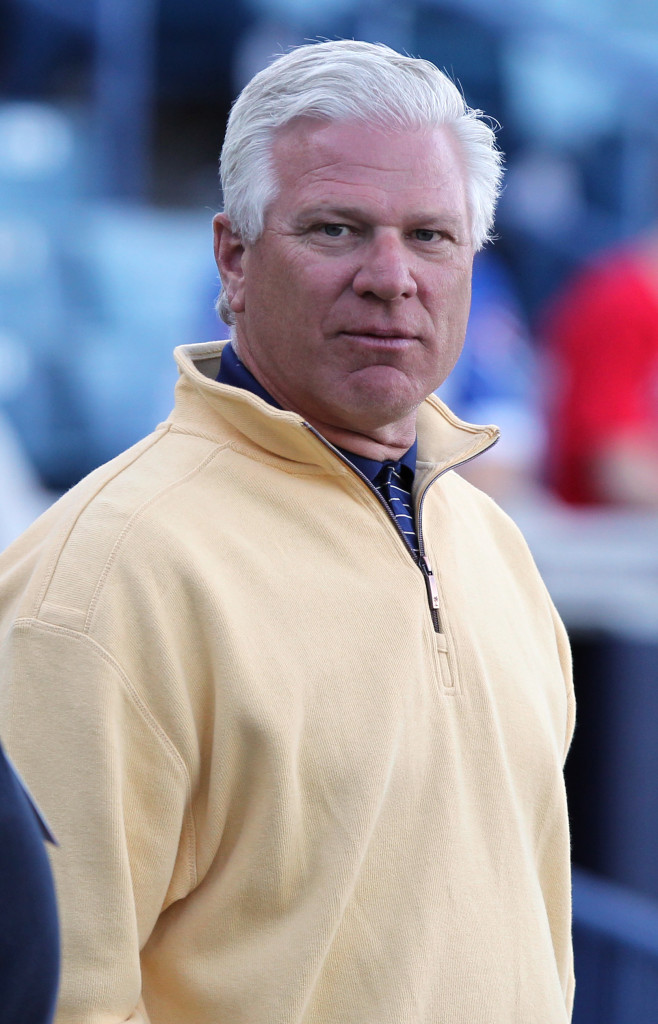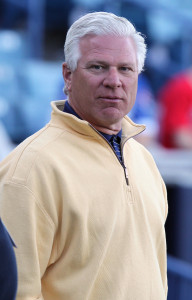 Wren had been a member of the Braves front office since 2000, first serving as Schuerholz's assistant GM and then taking over the general manager's job following the 2007 season.  While Wren obviously had a tough act to follow given Atlanta's string of consecutive playoff appearances under Schuerholz, the Braves "only" reached the postseason three times during his seven seasons as general manager and never advanced further than the NLDS.  The Braves were in playoff contention for much of this season before their September collapse sunk their chances and left the team in danger of only its third sub-.500 record in the last 24 years.
It was just this past winter that Wren received a contract extension and wide praise around the baseball world for locking up several of the Braves' young stars (Freddie Freeman, Andrelton Simmons, Julio Teheran, Craig Kimbrel and Jason Heyward) and then acting fast to sign Ervin Santana in Spring Training when Brandon Beachy and Kris Medlen both went down to Tommy John surgeries.
What ultimately doomed the 2014 Braves, however, was a lack of hitting, which underlined Wren's two biggest mistakes — signing B.J. Upton to a five-year, $75.25MM free agent deal and signing Dan Uggla to a five-year, $62MM extension after acquiring the second baseman in a trade from the Marlins.  As ESPN's Jerry Crasnick put it, these two moves alone probably cost Wren his job, since Uggla was released earlier this year and Upton has been a bust since coming to Atlanta.
Photo courtesy of Kim Klement/USA Today Sports Images