Halfway through the 2014 season, longtime White Sox outfielder Alejandro De Aza looked like a probable non-tender after hitting .243/.309/.354 and getting eaten alive by left-handed pitching in a lackluster age-30 season in Chicago. De Aza made $4.25MM in his second year of arbitration eligibility, and there was little indication he would be worth a raise on that heading into 2015 and his likely decline phase.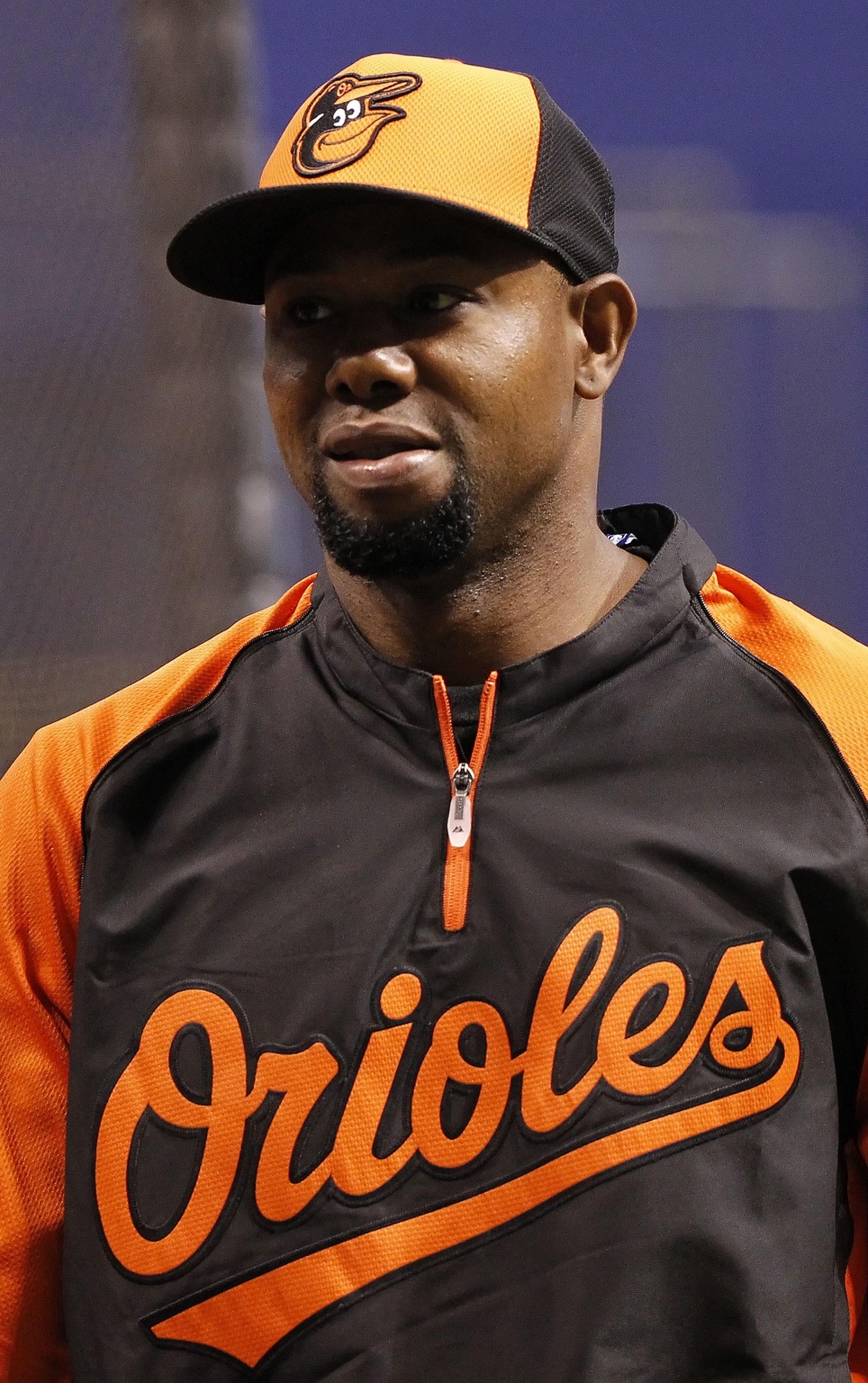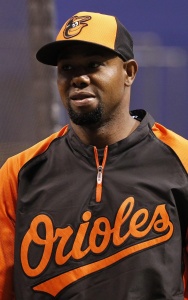 A late-August trade to Baltimore and a well timed hot streak might have earned De Aza another season in the arbitration system, however. He hit .293/.341/.537 in 89 plate appearances with the Orioles, bringing hit 2014 total to a more respectable .252/.314/.386, then kept hitting in the postseason. De Aza is also a slightly above average defender in an outfield corner and can play center field, so he has defensive value to fall back on. MLBTR projects he'll make $5.9MM through the arbitration process this offseason, and for the right team, he's probably worth it.
The only question is whether the Orioles are the right team. The O's are trying to re-sign a fellow left-handed outfielder in Nick Markakis, as well as DH/OF Nelson Cruz. They've also reportedly discussed Matt Kemp with the Dodgers, and they're in on Torii Hunter and Melky Cabrera. How much worse De Aza is than someone like Markakis or Hunter could actually be debated, but any combination of Markakis, Cruz, Kemp, Hunter and Cabrera would make De Aza less useful to the Orioles.
On top of that, Baltimore faces a crunch of arbitration-eligible players, many of whom either are coming off very good seasons or have high salaries already. The Orioles' 11 arbitration-eligibles (De Aza, Matt Wieters, Steve Pearce, Bud Norris, Tommy Hunter, Chris Davis, Brian Matusz, Chris Tillman, Miguel Gonzalez, Ryan Flaherty and Zach Britton) are projected to make a combined $56.9MM, and the Orioles could decide De Aza is a luxury they can do without, particularly if they splurge on, say, Markakis and Cruz, or at least feel it's likely they'll re-sign. They already have a lefty backup outfielder in David Lough who had a similar season to De Aza with the bat and will make near the league minimum in 2015, so heading into the season with De Aza on their roster only makes sense for the Orioles if they have a starting spot available for him.
The good news for De Aza (assuming he wants to be tendered — he might actually get slightly more than one year and $5.9MM on the open market) is that there's little time before Tuesday night's tender deadline for the Orioles to settle their outfield picture. If the O's do strike out on Markakis, Cruz, Kemp or anyone else they might pursue, De Aza should have significant value for them. If they do tender him and then acquire more players who might make him superfluous, they would probably still be able to trade him, even though they wouldn't be likely to get much back. The best guess here, then, is that the Orioles tender De Aza, and that's reportedly the direction they're leaning anyway. The Praver/Shapiro client probably ought to plan on heading into the season with Baltimore.
Photo courtesy of USA Today Sports Images.