This year, teams have until 11:59 ET on December 2 to tender contracts to their arbitration-eligible players. About 40 players are non-tender candidates, per MLBTR's Tim Dierkes. Included on the list is injured Braves starting pitcher Kris Medlen.
Medlen, 29, earned $5.8MM through arbitration last season. He's likely to earn a similar amount next season and no less than $4.64MM after missing the entire 2014 season due to his second Tommy John surgery. Based only on his statistics – a career 2.95 ERA, 7.62 K/9, and 2.15 BB/9 in 512 2/3 innings – he appears to be bargain. He's been flexible about his role, with 61 starts and 89 relief appearances to his name. Return from major injury always comes with risk, especially for players who have undergone multiple Tommy John procedures. With only one more season of club control, the budget-conscious Braves may opt to cut ties with Medlen.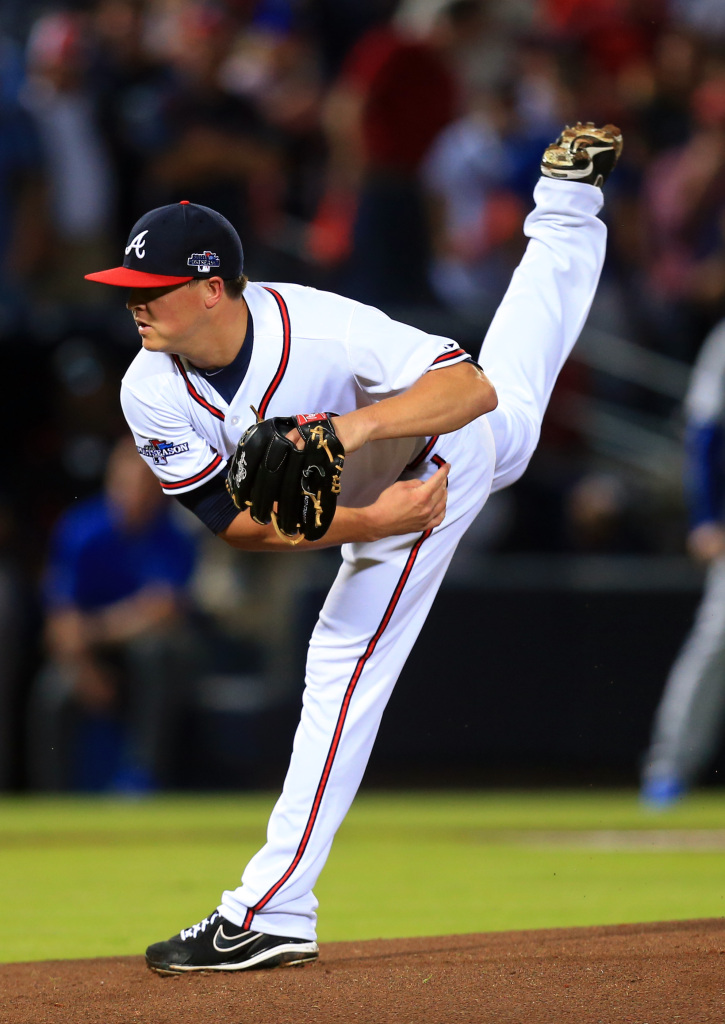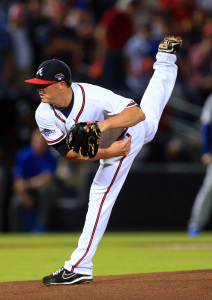 Jon Roegele and Jeff Zimmerman of the Hardball Times recently researched Tommy John surgeries in separate articles. Pitchers usually see an increase in their walk rate, decrease in strikeouts, and allow more runs in their first year back from the injury. Zimmerman cites the American Journal of Sports Medicine as saying, "83% of the pitchers they looked at made it back to the majors after surgery and 97% were at least able to pitch in a minor-league game after the surgery." Roegele found that 28-to-29-year-old pitchers (sample size 73) took an average of 16.9 months to return from the surgery. Only 71% of pitchers in the cohort returned to big league action. Roegele does note some sample size issues, but it's safe to say Medlen is bordering on the danger zone where age begins to correlate with poorer outcomes.
The average recovery time is skewed by players who suffer extended setbacks – like Diamondbacks pitcher Daniel Hudson. Even so, there is a plausible chance Medlen won't be ready to compete until next July – 16 months from his surgery on March 18. An efficent recovery of 13 months still has him missing the early part of the season. A more financially endowed club may feel inclined to hope for the best outcome, but the Braves may have to be more pragmatic with a possible $5.8MM investment.
Reportedly, Atlanta's preferred option is to re-sign Medlen at a lower rate, possibly with performance bonuses. Last offseason, the club inked Gavin Floyd to a one-year, $4MM deal with $4.5MM in possible bonuses. Floyd was also coming off Tommy John surgery and was expected to miss the beginning of the season. He made his Braves debut in May, but landed back on the disabled list in June after fracturing a bone near his elbow.
The experience with Floyd may serve as both a benchmark for expected contract and a cautionary tale. Floyd has a career 4.40 ERA and 4.36 FIP, so his performance has been substantially worse than Medlen's. However, Floyd was relatively durable prior to his injury, whereas Medlen has a history of problems. Another relevant anecdote is that of Andrew Miller. The Red Sox non-tendered and re-signed him prior to last season. Atlanta may wish to try the same tactic, although it will be a risky move if their goal is to retain him.
On the open market, I foresee a one-year, $5MM guarantee with performance bonuses. Mutual options are not uncommon with injured or injury prone players. With a mid-season return uncertain, a club option could prove attractive to teams hoping to get more than a couple months of production.
The injury complicates any potential trades. Obviously, the Braves cannot expect a substantial return – Medlen wouldn't be a non-tender candidate if they could. Trades involving injured players are rare, so Braves fans shouldn't expect a notable prospect in return if a deal is reached.
Medlen, who is represented by Wasserman Media Group, seemingly fits with any club in need of rotation depth and upside. Since that describes the Braves, they could be motivated to bite the bullet and tender a contract. While half of the teams in the league could serve as possible landing spots, a few suitable playoff contenders include the Angels and Dodgers. Both clubs could use rotation depth with the flexibility to work out of the bullpen.
Photo courtesy of USA Today Sports Images.