8:05pm: Ramirez's option will vest if he reaches 1050 plate appearances from 2017-18 and does not finish the 2018 season on the disabled list, reports Brian MacPherson of the Providence Journal (Twitter link).
Jon Heyman of CBS Sports adds (Twitter links) that Ramirez receives a limited no-trade clause in the deal. He will receive $50K bonuses for each All-Star nod, Silver Slugger award and Gold Glove he earns. He can also receive up to $150K each year based on MVP voting and additional bonuses for postseason awards.
5:29pm: On Nov. 24, 2005, the Red Sox traded Hanley Ramirez to the Marlins in a blockbuster deal, but nine years and a day later, the team has officially announced that Ramirez will return to Boston on a four-year deal.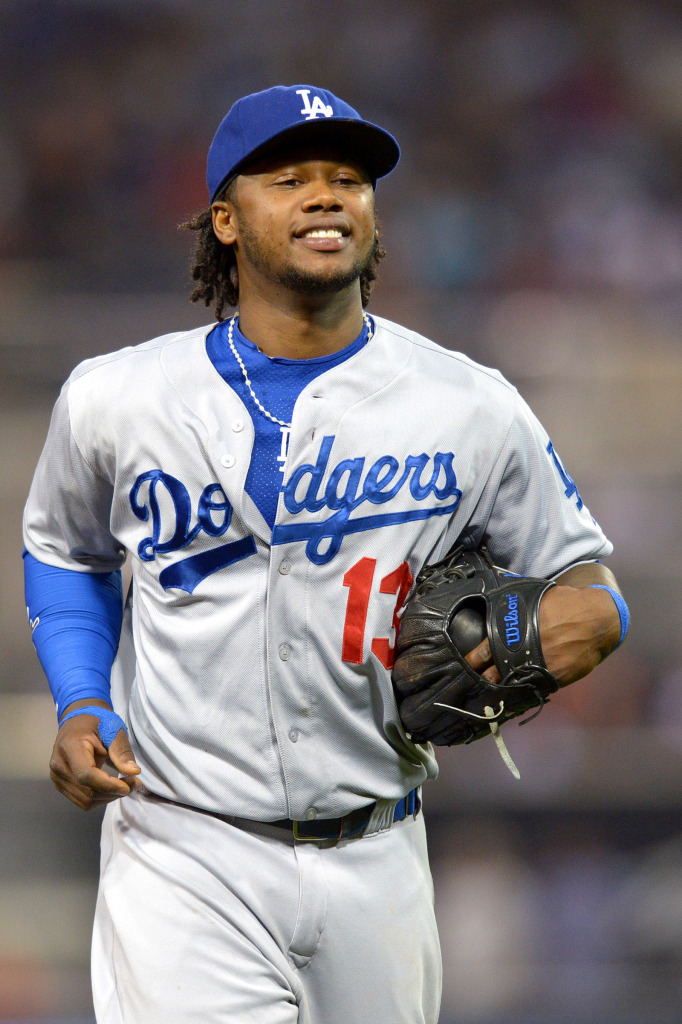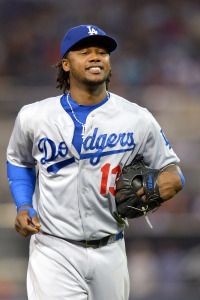 Ramirez, a client of the Wasserman Media Group's Adam Katz, will reportedly earn $88MM over those four years, and his contract contains a $22MM vesting option for a fifth year.  The contract calls for a $3MM signing bonus, a $19MM salary in 2015 and a $22MM salary from 2016-18.
Ramirez, who hit .283/.369/.448 with 13 homers for the Dodgers last season and owns a .300/.373/.500 slash line for his career, was cited by MLBTR's Tim Dierkes as the top position player available in free agency, though it was "unclear" as to how Ramirez's market would develop.  While Ramirez's impact bat was clearly a huge asset in an offense-thin free agent market, he has a notable injury history and is a below-average defensive shortstop, posting negative Defensive Runs Saved and UZR/150 totals in seven of his nine full-time seasons.  In order to help his free agent case, Ramirez said he was open to switching positions, though his signing with the Sox opens up a number of possibilities on that front.
The Red Sox announced Ramirez as a left fielder, which should put to rest any questions about his role with the team. Fellow free agent signee Pablo Sandoval will be penciled in as the everyday third baseman, and the promising Xander Bogaerts will look to improve in his second full season in the league.  Ramirez will join Boston's very crowded outfield mix of Yoenis Cespedes, Rusney Castillo, Shane Victorino, Allen Craig, Brock Holt, Jackie Bradley, Mookie Betts and Daniel Nava.  Cespedes' name has been mentioned in trade rumors, so he seems like the most probable candidate to be playing elsewhere in 2015, but the Sox seem very likely to move multiple outfielders this winter.
It's clear that the Red Sox are looking to amass as many top bats as possible in the increasingly pitching-dominated league.  The Sox have been hesitant about signing free agents to long contracts given how several of their recent major signings (i.e. Carl Crawford, J.D. Drew, John Lackey, Adrian Gonzalez) provided limited returns.  On paper, Ramirez doesn't fit the model of the safe signing that Boston would prefer given his age (he'll be 31 on Opening Day), injury history and defensive issues, though given how little payroll space the Sox have tied up in future commitments, the club had plenty of flexibility.
Earlier this month, MLBTR's Zach Links projected Ramirez would get a six-year, $132MM deal, so the reported total of his pact with Boston lags behind in both years and dollars.  The qualifying offer and the questions about Ramirez's defense could have played a role, or it could be that Ramirez was simply willing to take less money to play for the organization that originally signed him as an amateur free agent in 2000.  Ramirez developed into one of the game's top prospects while in the Sox farm system and he played his first two Major League games with the team in 2005.  He was dealt that November to the Marlins as part of the trade package that brought Josh Beckett and Mike Lowell to Boston.
The Dodgers will earn a compensation pick between the first and second rounds of the 2015 draft as a result of the signing, as Ramirez turned down the team's qualifying offer.  Boston's 2015 first-round pick is protected, so the Sox have surrendered both their second- and third-round picks in order to bring Sandoval and Ramirez aboard.
Christopher Meola first reported that Ramirez would sign with Boston (Twitter link), and Ken Rosenthal of FOX Sports tweeted the terms of the deal. The year-to-year breakdown was first reported by WEEI.com's Alex Speier (Twitter link).
Photo courtesy of USA Today Sports Images.