Over the next few weeks, I will be discussing some of the higher profile upcoming arbitration cases. I will rely partly on my arbitration model developed exclusively for MLB Trade Rumors, but will also break out some interesting comparables and determine where the model might be wrong.
Mark Melancon has mostly bounced back and forth between closing and set-up roles over the last few years, but after starting 2014 as a set-up man, he finally put together a 30-save season. Since Melancon also had 14 holds accumulated early in the season, he became a rare player who had both solid set-up numbers and solid closing numbers in the same season. Saves and holds are highly dependent on factors outside of a pitcher's control — mainly when he gets used — but they both factor into arbitration prices. Melancon also was great at performing well independent of context. With a 1.90 ERA in 71 innings, his run prevention skill adds to his arbitration case this winter, too.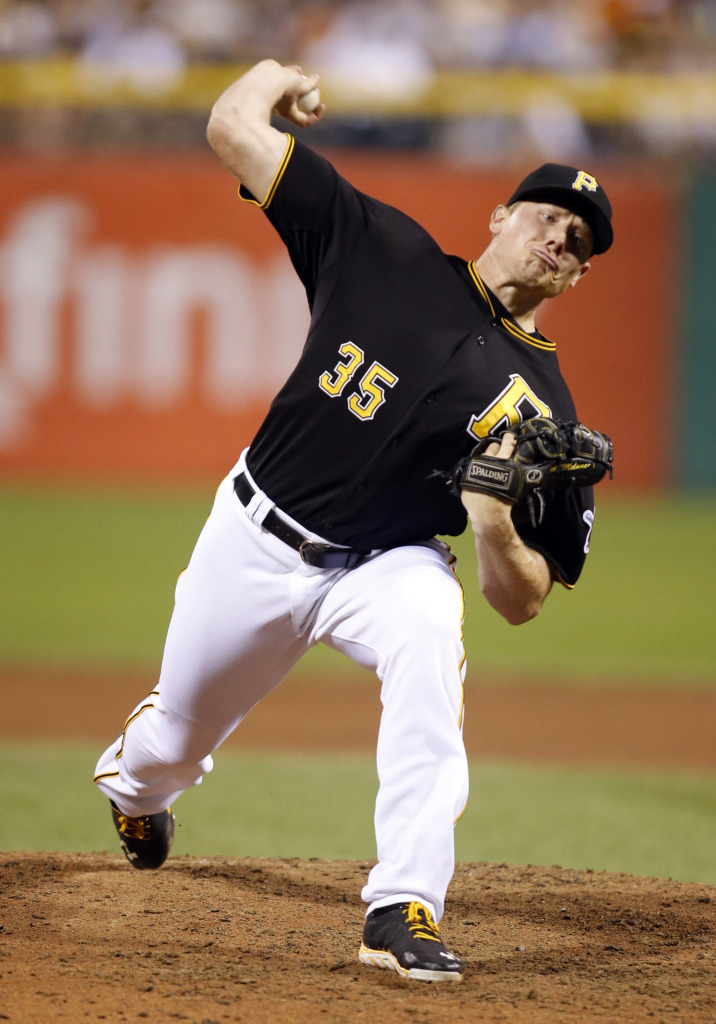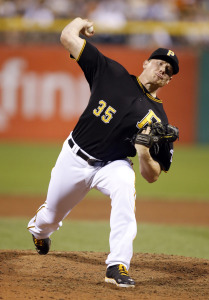 One of my goals for the arbitration model that I always strive for is to mimic real life to the extent possible. However, since the model is an algorithm, it cannot mimic the process perfectly, and I think the model really overstated Melancon this year. The model itself projected a $5MM raise from $2.6MM to $7.6MM, but the application of "The Kimbrel Rule," which states that a player cannot beat the previous record for his role and service class by more than $1MM, keeps Melancon at a $4.275MM raise (topping Francisco Rodriguez's $3.275MM raise in 2007 as an Arb 2 reliever), which would put him at $6.875MM. Even still, it is hard to make the case that Melancon will actually be earning that much next season.
The reason that the model is so bullish on Melancon is because he has impressive numbers in three different important categories: ERA, saves, and holds. The model knows that relievers who excel in a couple of these categories earn much more than those who only thrive in one, and it has inferred that Melancon's success should translate to a record-breaking number. He is getting credit for being a full-time closer—because many solid closers do not get enough opportunities to rack up 33 saves in the first place—and for being a semi-regular set-up man with 14 holds. Many set-up men who share the role do not even top 14 holds in a season. On top of that, his 1.90 ERA puts him in elite status.
Of course, despite my belief that the model exaggerated Melancon's likely salary, it was difficult to find many comparables. I tried to look for anyone in recent history who had at least 25 saves and at least 10 holds in his second year of arbitration eligibility. The only such pitcher that existed was Tyler Clippard, who had 32 holds and 13 saves two years ago, but Clippard had a 3.71 ERA, almost double that of Melancon. It seems likely that Melancon has a strong enough case to crush Clippard's $2.35MM raise. Clippard also did not have the same history of saves that is often important in arbitration cases. He had only one career save before his 2012 season, but Melancon had already accumulated 47 saves before 2014.
I tried to look for pitchers who had just 20 saves and five holds, and only one extra pitcher emerged. Juan Carlos Oviedo had 30 saves and 5 holds four years ago, but he also had a pedestrian 3.46 ERA. His $1.65MM raise is very unlikely to look appropriate for Melancon. Going back further than five years added a couple more hybrids to the bunch—Brad Lidge in 2007 and Kevin Gregg in 2008. They got raises under $2MM as well, and neither had an amazing ERA or even had 10 holds. Looking for hybrid closer/set-up man types was not producing guys who had great seasons. Instead, it was finding guys with talent but who allowed a few too many runs.
That led me to abandon the holds criteria altogether. If we start with the idea that Melancon is a closer, and then give him a little bump for his set-up numbers, we may get somewhere more quickly. How many closers had 30 saves and ERAs under 2.00 like Melancon over the last few years? A very stale case, Francisco Rodriguez's $3.275MM raise in 2007, arose as a possibility. He had 47 saves along with 1.73 ERA. Although that case is typically too old to be considered, it could serve as a clue. If Melancon's 14 holds had all been saves, his case would look very similar. However, with eight years of salary inflation on top of that, Melancon could be in a position to get a more notable raise.
Jonathan Papelbon got a $3.1MM raise in his second year of arbitration eligibility in 2010 with a 1.85 ERA and 38 saves. Of course, he had 113 career saves going into his platform year, so he may have a slight advantage over Melacon's 47. Joel Hanrahan in 2012 got a $2.7MM raise after a 1.83 ERA season in which he accumulated 40 saves. That could also serve as a solid comparable for Melancon, but without the set-up credentials. Hanrahan only had 20 pre-platform saves. No one else even managed a 2.50 ERA, so the other historical raises for second-year arbitration eligible relievers are less applicable. However, it is worth noting that several guys did get raises over $2.5MM.
Putting all of this together, Melancon's case does seem genuinely unique. Hanrahan's $2.7MM and Papelbon's $3.1MM both look like reasonable comparables, with a few more saves and far fewer holds. I could see Melancon being able to successfully argue past K-Rod's $3.275MM raise from eight years ago, but that could be challenging because of the 47 saves that K-Rod had in his platform season. On the other hand, an argument of Papelbon/Hanrahan's raises near $3MM, plus a set-up man bonus of $500K or so, could put Melancon past K-Rod. My best guess is that Melancon gets a raise of about $3-3.5MM, good for a $5.6-6.1MM salary in 2015. That is nowhere near where the model puts him, but it seems more realistic in light of the relevant comparables that could be drawn upon.
Photo courtesy of USA Today Sports Images.