DEC. 16: Jon Heyman of CBS Sports tweets the breakdown of the deal: $15MM of the signing bonus is payable on April 1 of the coming year, with the other $15MM apparently being spread out over the life of the deal. Lester will then earn $15MM in 2015, $20MM in 2016-17, $22.5MM in 2018-19 and $15MM in 2020.
DEC. 13: The Cubs have announced that they've signed former Red Sox and Athletics ace Jon Lester, with a press conference scheduled for Monday. Lester will receive six years and $155MM. The deal also includes a $25MM option for a seventh year with a $10MM buyout, with the option vesting if Lester pitches 200 innings in 2020 or 400 total innings in 2019 and 2020. The deal includes a $30MM bonus, of which Lester will receive $20MM up front and another $10MM spread over the life of the contract. Lester will receive a full no-trade clause. The annual salary breakdown of the deal remains unreported.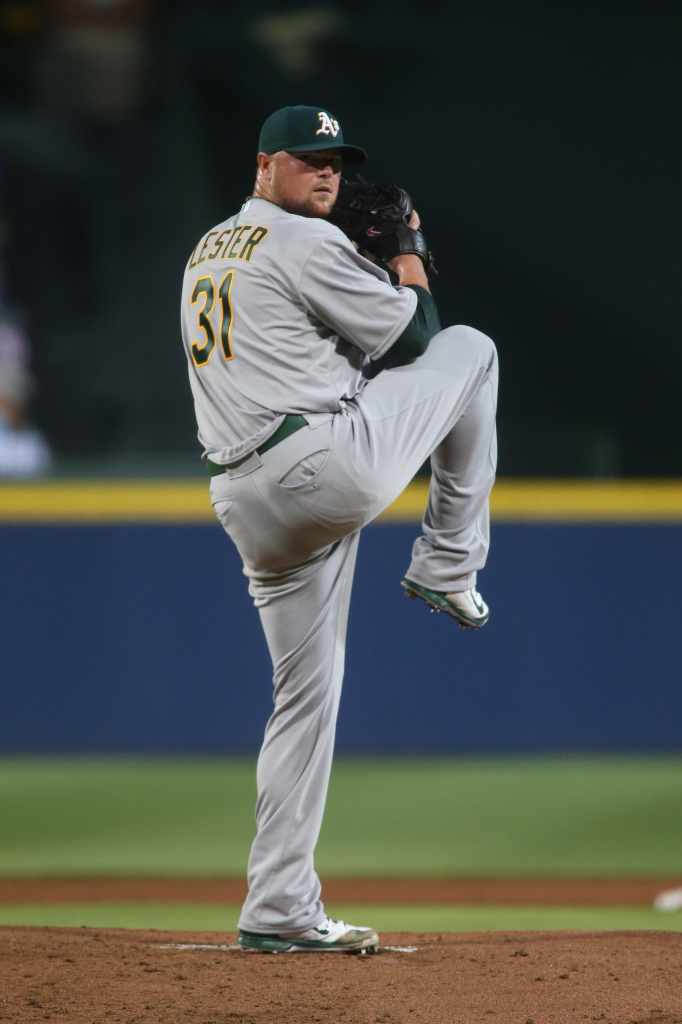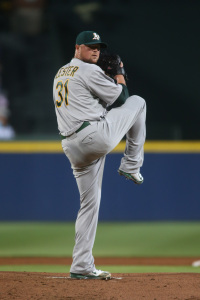 The Red Sox' final bid for the ACES client was six years and $135MM, according to Yahoo! Sports' Jeff Passan (on Twitter). It emerged last week that the Giants and Dodgers were no longer contenders to sign Lester.
"It feels like we've definitely won the baseball lottery," said new Cubs manager Joe Maddon upon learning of the Lester news, according to New York Daily News' Andy Martino (via Twitter).
Lester's free agent status seemed to be holding up a congested pitching market, but for as long as it took for Lester to agree to terms, the six years and $155MM he will receive is about what should have been expected — MLBTR's Steve Adams predicted last month that Lester would receive a six-year, $153MM deal. The contract will make Lester one of baseball's richest pitchers, with an AAV of $25.8MM that ranks just ahead of Justin Verlander's $25.7MM and behind only Clayton Kershaw's $30.7MM.
In Chicago, Lester will front the rotation of an emerging Cubs team that was on the lookout for top-level pitching to complement their outstanding core of young hitting. The Cubs had agreed to terms with fellow starting pitcher Jason Hammel earlier this week, and they've also added Maddon and catcher Miguel Montero this offseason.
The Red Sox, meanwhile, will likely continue to look for top pitching (perhaps turning to another top free agent hurler like James Shields, or to a trade target like Cole Hamels or Jordan Zimmermann) after losing out on their former ace. If they don't, they could become a target of second-guessing after reportedly proposing a $70MM extension offer to Lester last spring.
Lester, 30, bolstered his free-agent status with an exceptional 2014 season, posting a 2.46 ERA, 9.0 K/9 and 2.0 BB/9 in 219 2/3 innings. He was strong in 21 starts for Boston and didn't miss a beat after the Red Sox traded him and Jonny Gomes to Oakland for Yoenis Cespedes and a competitive balance pick. Since Lester was traded in-season, he could not be extended a qualifying offer and thus will not cost the Cubs a draft pick.
FOX Sports' Ken Rosenthal was the first to tweet that the two sides had agreed to terms. Jeff Passan of Yahoo! Sports reported that the deal was for six years and $155MM. Jayson Stark of ESPN.com reported various aspects of the terms of the contract (links to Twitter), and CSN Chicago's David Kaplan reported that the deal contained a $15MM vesting option. Passan added detail on the terms of Lester's bonus.
Photo courtesy of USA Today Sports Images.