New Cardinals outfielder Jason Heyward only has one season remaining before free agency, and St. Louis likely has the financial flexibility to sign him long term. It's not surprising, then, that there's been some discussion in the St. Louis media about the possibility that the Cardinals would extend him. For the right price, Heyward (who's already set to make $8.3MM in 2015) would be an exceptionally strong extension candidate.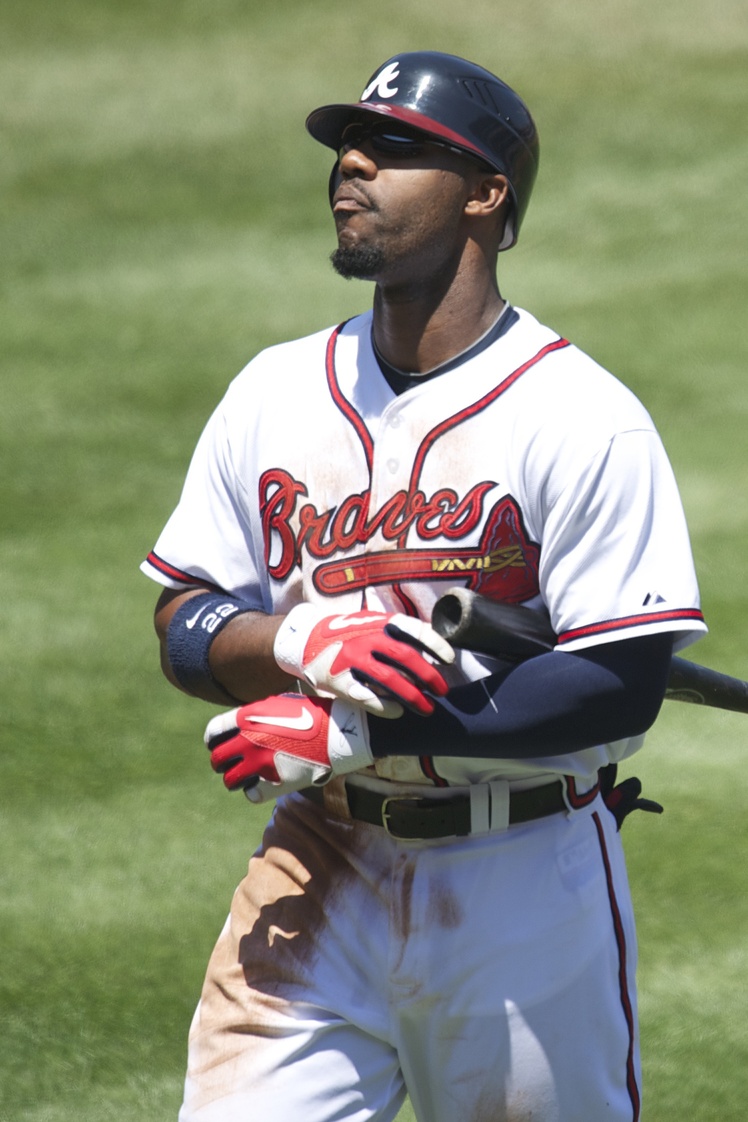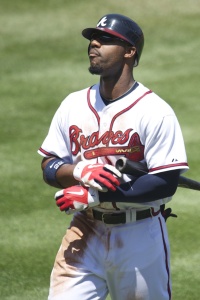 Heyward won't turn 26 until next August, and he has an excellent all-around game that includes plus defense to go with good on-base ability, reasonable power and above-average baserunning. He might also be able to retain his value as his defense declines, too — his control over the strike zone and toolsy profile suggest he might still have headroom as a hitter.
Of course, the same factors that make Heyward a good extension candidate would also make the Casey Close client a very attractive free agent. The fact that free agency is so near makes an extension a different proposition than it was when MLBTR's Tim Dierkes examined Heyward's candidacy early in the 2013 season.
Perhaps the best precedents for an extension for a top position player with between five and six years of service time are those of Matt Kemp (eight years, $160MM) and Adrian Gonzalez (seven years, $154MM). Heyward isn't, or isn't yet, the offensive player that Kemp or Gonzalez were — Kemp was coming off a .324/.399/.586 season at the time of his extension, while Gonzalez had just hit .298/.393/.511 in pitcher-friendly San Diego. But average salaries have skyrocketed throughout the game since those contracts were signed in 2011 (the average MLB salary jumped 12 percent just last year), and we should expect extensions to keep pace.
Also, Heyward is two years younger than Kemp was and more than three years younger than Gonzalez at the times of their contracts, a significant matter when the contract would begin with the player heading into his age-25 season (or age-26, depending on how one wants to look at it) rather than his age-27 season (Kemp) or age-29 season (Gonzalez). And Heyward is a far better defensive player than either Kemp or Gonzalez, with a UZR of 24.1 last season and of at least 12 for three seasons straight. Historically, that's not an attribute that figures to get Heyward paid like huge power numbers would, but it makes it that less likely that his next contract will be a bust — Heyward's on-base ability and excellent defense significantly limit his downside.
Jacoby Ellsbury's seven-year, $153MM deal with the Yankees, signed as a free agent after the 2013 season, provides a recent precedent for a contract for a star-caliber, left-handed outfielder with defensive value. Again, though, Heyward is far younger than Ellsbury, an enormous point in his favor.
Given Heyward's youth, it isn't hard to see an extension heading toward at least eight years rather than seven — a nine-year extension would only go through his age-33 season, and even a deal of ten years or more doesn't seem ridiculous. Heyward isn't likely to reach the same stratospheric heights as Giancarlo Stanton ($325MM) or Miguel Cabrera ($248MM), but those head-spinning deals should help keep the market trending upward, and it isn't hard to see Heyward clearing $200MM, as Fangraphs' Dave Cameron proposed last month. Heyward could also seek an opt-out clause, like Stanton, and like fellow Close clients Zack Greinke, Clayton Kershaw and Masahiro Tanaka.
Or maybe the idea that Heyward is a $200MM player after a .271/.351/.384 season simply won't add up, regardless of his youth and defense. But perhaps, from Heyward's perspective, not matching the Stanton or Cabrera deals doesn't mean he can't come out ahead in the end. Heyward is so young that he could play his way through a nine-figure extension and still be young enough to land another.
Seen from that angle, a shorter deal, perhaps modeled on Mike Trout's six-year, $144MM contract, might make sense. Heyward isn't as young or as good as Trout, but he might be able to land only a similar total over six years because Trout's contract began with three pre-free-agency seasons and Heyward's would only begin with one.  That way, Heyward could hit free agency heading into his age-31 season, at which point he would still be young enough to hit it big. A nine-year deal, say, would be much more lucrative, but would probably leave him too old to net another huge contract after it's over.
That route is probably unlikely, however. Heyward is only one year from free agency and has little reason to give the Cardinals a discount, and he was not particularly motivated to sign an extension with the Braves. That might suggest Heyward could either sign a huge deal for eight-plus years, or hope for a big season, test the free agent market and perhaps wind up with a contract that's even longer. When you're as young and as good as Heyward, there are few bad choices.
Photo courtesy of USA Today Sports Images.