After a 98-win season earned them only a one-game playoff exit, the Pirates will give contention another shot next season, but first they'll have to replace a number of free agents and resolve several key arbitration cases.
Guaranteed Contracts
Arbitration Eligible Players (service time in parentheses; projections by MLB Trade Rumors)
Free Agents
It's rare that a team posts baseball's second-best record and doesn't win its division, but that's exactly what the Pirates did in 2015, finishing second to the Cardinals before getting bounced by Jake Arrieta and the Cubs in the NL Wild Card game. Their divisional competition will be brutal again next season, and the Bucs will have to recover from several key losses, particularly in their pitching staff. Starter A.J. Burnett and third baseman Aramis Ramirez are retiring, and the team also faces the departures of starter J.A. Happ and capable relievers Antonio Bastardo, Joakim Soria and Joe Blanton. While several of those players were midseason additions to a 2015 team that was already good, they will leave significant holes. Earlier this month at the Pirates blog Bucs Dugout, I outlined some ways the Bucs might address those losses. Here's a closer look at what they might do.
To start, the Pirates head into the 2015-16 offseason with at least one vacancy in their rotation. Gerrit Cole, Francisco Liriano and Charlie Morton will likely all be back. Morton's 2015 was disappointing, but his 2016 salary is guaranteed, and his peripheral numbers and ground-ball-inducing ways suggest that he ought to be at least a decent back-of-the-rotation pitcher who should improve on his 4.81 2015 ERA.
The Pirates face a decision, though, with Jeff Locke, who figures to make $3.5MM in his first year of arbitration eligibility. In a vacuum, Locke is worth the money, but he's a low-upside nibbler who's valuable mostly only because he's capable of pitching 150 reasonable innings. As a team with championship aspirations, the Pirates will have to decide how many innings they want Morton and Locke to pitch. Beginning the season with one of them in their rotation might be reasonable; two, however, might not be, particularly when jettisoning one would open a spot for a reclamation project of the type from whom the Pirates have gotten such good work in recent years.
The Bucs could non-tender Locke or trade him this offseason, or they could keep him and replace him with top prospect Tyler Glasnow after the Super Two threshold passes in June. Jameson Taillon, who's recovering from injury, could also be a possibility at some point. They could, of course, also just promote Glasnow to start the season, although that seems unlikely. Historically, they've waited to promote nearly-ready prospects like Cole and Gregory Polanco until mid-June, and after 41 innings at Triple-A Indianapolis in which Glasnow racked up strikeouts but wasn't consistent, the Pirates could reasonably claim he could use the extra couple months in the minors.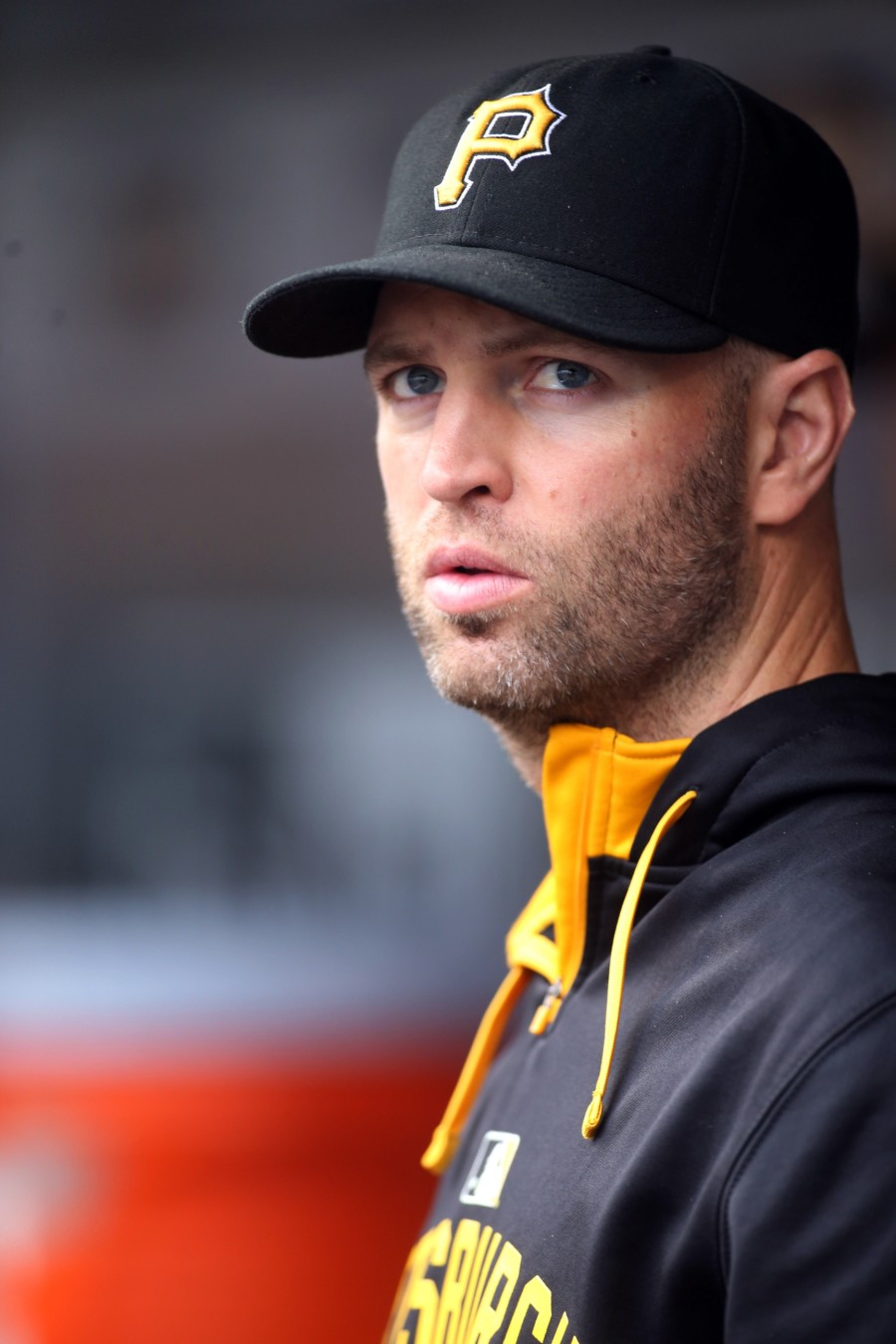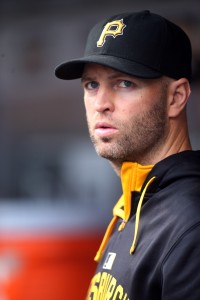 Either way, the Bucs will be in the market for at least one starting pitcher this offseason. One obvious potential target is Happ, who was brilliant after the Pirates acquired him in a low-profile deadline trade. The Pirates have gotten plenty of out-of-nowhere performances from veterans in the last few seasons, but Happ's performance down the stretch was surprising even with that in mind. He and his suddenly outstanding fastball produced a 1.85 ERA, 9.8 K/9 and 1.8 BB/9 in 63 1/3 innings.
Now 33, Happ could land a contract he might have only dreamed about three months ago, and one could hardly blame him for exploring the market. But playing in Pittsburgh, where he can continue to work with highly regarded pitching coach Ray Searage, might give him the best chance at maintaining his success. A two-year deal at about $9MM-$12MM per season might work and should be within the Pirates' price range, although Happ's market is difficult to gauge — much will depend on how much of his late-2015 success teams believe he can retain. It's possible he could receive three-year offers.
If Happ goes elsewhere, the Bucs could potentially pursue a mid-market upgrade like Brett Anderson, whose 66.3% ground ball rate would fit well on a Pirates staff that has led the Majors in ground-ball percentage in each of the last three seasons. A buy-low pitcher with ground ball tendencies, like Doug Fister or Mike Pelfrey, might also make sense as a short-term addition. The Bucs could perhaps also pursue someone like Jeff Samardzija in the somewhat unlikely event that a lack of interest elsewhere induces him to take a one-year deal.
First base will also be on the Pirates' agenda. The team will likely have Michael Morse to man the right-handed side of a platoon at that position, but they might decide they need to find a new lefty to take the bulk of the at-bats. Pedro Alvarez played first in 2015 and hit 27 home runs, but his defense can only be described as embarrassing, and he seems ticketed for a bench/DH role in the American League. The Bucs could non-tender him, or they could tender him and attempt to deal him if they feel he has trade value despite his projected $8.1MM salary.
If Alvarez does depart, the long-term replacement for both him and Morse will likely be top prospect Josh Bell. Bell, though, only has 145 career plate appearances at Triple-A, and as with Glasnow, the Bucs would likely prefer to get him past the Super Two threshold before promoting him. Bell's presence in the organization could, however, prevent the Bucs from signing a long-term first base solution like Korean slugger Byung-Ho Park, and it would be incredibly out of character for them to sign a premium free agent like Chris Davis. The list of free agents at first base is bleak after those two. A trade acquisition for a lefty like like Adam Lind, or a reunion with 2013 Pirate Justin Morneau, could make sense at the right price.
At a projected $10.7MM, second baseman Neil Walker will be expensive in his last year before free agency eligibility, but the Pirates' decision to tender him a contract should be a relatively easy one. That said, Walker is below average defensively and doesn't seem long for second base, so one solution to the Pirates' first base issues might be to use Walker at first against righties, then bump him back to second as needed when Bell arrives. The Bucs could then use Josh Harrison at second and Jung-Ho Kang at third. Overall, that infield defensive alignment would be significantly better than it was last year. That plan seems unlikely, however, given that Kang might not be ready for the start of the season after a nasty knee injury in September, and GM Neal Huntington recently said on 93-7 The Fan in Pittsburgh that he wasn't sure it was fair to Walker to have to change positions right before heading into free agency.
The Pirates will also face tricky decisions in their bullpen. Like Walker, closer Mark Melancon will be expensive in arbitration and is in his last year before free agency eligibility, but also like Walker, he's too good not to tender. It wouldn't be surprising, however, if the Bucs explored the possibility of trading him. Such a move would be unpopular in Pittsburgh, but it's possible moving Tony Watson to the closer's role and spending elsewhere in the bullpen would be a better use of resources, especially since Melancon, despite his 51 saves, declined in most key statistical indicators in 2015. If they do deal Melancon, it wouldn't be surprising if they received some underappreciated bullpen arm as part of the return. Acquiring more rotation depth might also make sense.
Whatever happens with Melancon, the Pirates will need relief help, but predicting what they'll do in that area is close to impossible. The Bucs acquired Bastardo via a fairly conventional trade last offseason, but they've found other relievers they've used in the past couple years, like Arquimedes Caminero, Radhames Liz and John Holdzkom, on baseball's fringes. It does, at least, seem likely that the Pirates will attempt to add a lefty, but it remains to be seen whether they will re-sign Bastardo, sign a different veteran, or acquire someone we've hardly considered. The Pirates have reportedly also shown interest in Korean reliever Seung-Hwan Oh, who likely wouldn't be an immediate candidate to close but could help elsewhere in the bullpen.
On the bench, Chris Stewart appears likely to return as the Bucs' backup catcher after a strong season, and the Bucs also have another potentially useful bench piece in speedy outfielder Keon Broxton. They typically add a veteran bench player or two each season, though, and it's unlikely next year will be an exception. The team will need a replacement for Sean Rodriguez, who hit lightly but appeared in 139 games for the Bucs in 2015, most of them at first base or in the outfield. Infield depth will also likely be a priority, given Kang's injury.
For a team that's made three straight playoff appearances, that's a lot of decisions on the horizon, particularly as arbitration salaries force the Pirates' payroll upwards. Assuming the Bucs tender Walker, Melancon and Locke, they'll already have over $85MM on the books, approaching last season's Opening Day total. The Pirates will likely complete their roster by finding more buy-low veterans this winter, hoping their coaching staff can continue to work wonders, especially with pitchers.
Photo courtesy of USA Today Sports Images.