Welcome to the last in-season addition of our 2016 MLB Free Agent Power Rankings.  We've been moving these pieces around since February, and the list continues to change with several players surging.
These rankings represent earning power in terms of total contract size, assuming everyone reaches the open market after this season and goes to the highest bidder.  Here's MLBTR's full list of 2015-16 free agents.
1.  David Price.  Even back in February, $200MM (sans deferred money) was getting tossed around in regard to Price.  The 30-year-old was traded to the Blue Jays on July 30th and his risen to the occasion, somehow pitching even better for his new team.  The goal is now clear: exceed the seven-year, $215MM extension Clayton Kershaw signed with the Dodgers in January 2014.  That contract includes an opt-out that could allow Kershaw to begin a new contract with his age 31 campaign.  Since Price is already 30, agent Bo McKinnis may not need to push for such a clause.
2.  Jason Heyward.  Heyward's strong season has continued since we last checked in on August 6th.  Heyward gets on base, shows a touch of pop, and plays strong defense.  It's a valuable package.  Since he turned 26 just last month, Heyward's will be the rare free agent contract that includes mostly prime-age seasons.  An eight-year deal would only take him through his age 33 season.  As Yahoo's Jeff Passan noted recently, an opt-out clause makes sense here.
3.  Justin Upton.  Upton hit .266/.382/.539 in 152 plate appearances since we last checked in, putting his oblique and thumb injuries behind him.  Upton is one player where an opt-out clause seems especially valuable, because it still seems like he could take his game to another level.  He's a 28-home run guy who could become a 35-40 type, and would benefit from the chance to re-enter the market after three seasons.  He could get a bigger deal at that point, since he recently turned 28.  That could work out for the team too — sign him to an eight-year deal this winter but only have to pay for age 28-30.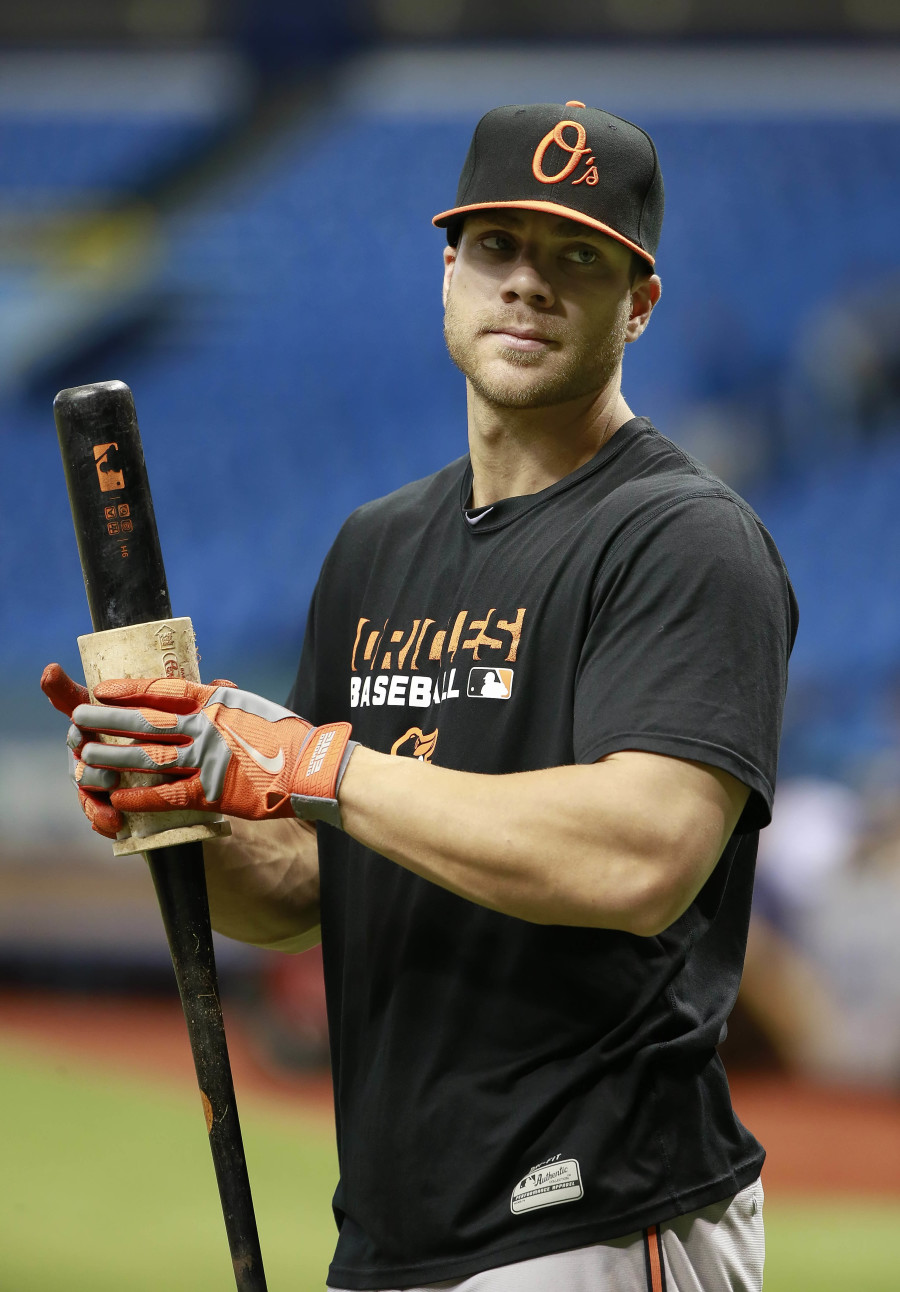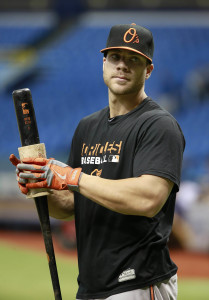 4.  Chris Davis.  Davis can't be contained, with 14 home runs in 35 games since we last checked in.  He has 42 in all.  Davis is five months younger than Yoenis Cespedes, and I'm starting to think he has slightly more earning power.  It's an interesting contrast.  Davis seems a better bet for additional 35+ homer seasons, yet his rough 2014 season is hard to completely write off.  Cespedes brings more defensive value, though his strong marks this year are out of the ordinary.  Davis strikes out more, but walks more too.  Both players will be vying for seven-year contracts with mid-$20MM salaries.
5.  Yoenis Cespedes.  Cespedes didn't even crack my top ten in February, and now he's ascended all the way up to fifth.  Even when the Tigers traded Cespedes to the Mets on July 31st, he didn't seem a good bet to finish with 30 home runs.  Then he went and smacked 16 in 40 games for the Mets, and he now has an outside shot at 40 bombs.  Jacoby Ellsbury's seven-year, $153MM deal from December 2013 is a good benchmark for Cespedes, who should get more.  Cespedes' contract was modified in September to allow the Mets to have a shot at retaining him.
6.  Zack Greinke.  Greinke ranked eighth on this list in February, when a five-year deal in the low-$100MM range seemed reasonable.  Sitting on an MLB-best 1.61 ERA through 29 starts, it's time to seriously consider a six-year contract.  That's a scary proposition, since he's already 31, but the sixth year maximizes his total even if he backs off on the average annual value.  Greinke should be able to get past the six-year, $155MM contract signed by Jon Lester last winter.
7.  Alex Gordon.  Gordon returned from an eight-week layoff on September 1st, having recovered from a groin injury.  He says he feels 100%, and is now serving as the Royals' leadoff hitter.  Since he turns 32 in February, a six-year deal seems like the limit.  I wonder if he can push his average annual value up to $25MM, netting $150MM in total.
8.  Johnny Cueto.  In our May power rankings, I gave consideration to putting Cueto ahead of Price, second overall.  A July 26th trade from the Reds to the Royals seemed beneficial to Cueto, who became ineligible for a qualifying offer.  Cueto began his Royals stint with a 1.80 ERA over 30 innings, but since then, the wheels have come off.  He's allowed 28 earned runs in 26 1/3 innings, including 48 hits of which eight left the park.  His ERA has risen a full run in that time, from 2.46 to 3.47.  Perhaps something is wrong physically; you may recall Cueto went 13 days between starts this summer due to a sore elbow.
This story isn't complete yet.  Cueto has three regular season starts left, and the Royals are going to the Division Series.  Still, Cueto's last five starts probably took a seven-year contract off the table, and now I'm wondering whether he'll match Lester.
9.  Jordan Zimmermann.  Zimmermann has a 2.66 ERA in seven starts since we last checked in, in what's become another typically strong season from the 29-year-old righty.  He seems on track to become the first Tommy John survivor to reach $100MM, and may actually pass $130MM on a six-year deal.
10.  Mike Leake.  Leake's hold on this spot has grown more tenuous, as the righty spent a few weeks on the DL with a hamstring injury.  Leake still has a shot at a five-year deal, as he doesn't turn 28 until November.
Ian Desmond's season has been all over the map: he was decent in May, very good in August, and lousy otherwise.  There's no real trend except that it's his worst season since 2011 despite 17 home runs and counting.  I imagine some kind of four-year deal is in order, but this one is hard to peg.
Ben Zobrist is finishing strong, hitting .323/.398/.516 since joining the Royals in a July 28th trade.  Since he turns 35 in May, a four-year deal will be the limit.  Even that will be risky – it's not like Victor Martinez's contract is looking good.