JAN. 29: Ichiro can earn up to $2.8MM in bonuses, CBS Sports' Jon Heyman reports (Twitter link).  The outfielder will earn $400K for reaching the 300-plate appearance plateau, and then another $400K for each additional 50 PA up to 600 plate appearances.
JAN. 28: Ichiro's deal could reach up to $5MM if he receives enough plate appearances, Barry Jackson of the Miami Herald reported earlier this week (on Twitter). That, of course, is only likely in the event of a significant injury to another outfielder, as Jackson notes.
JAN. 27: The Marlins have officially announced the signing of free agent outfielder Ichiro Suzuki to a one-year contract that is reportedly worth $2MM.  The 41-year-old Ichiro, a client of John Boggs & Associates, should serve as Miami's fourth outfielder in 2015.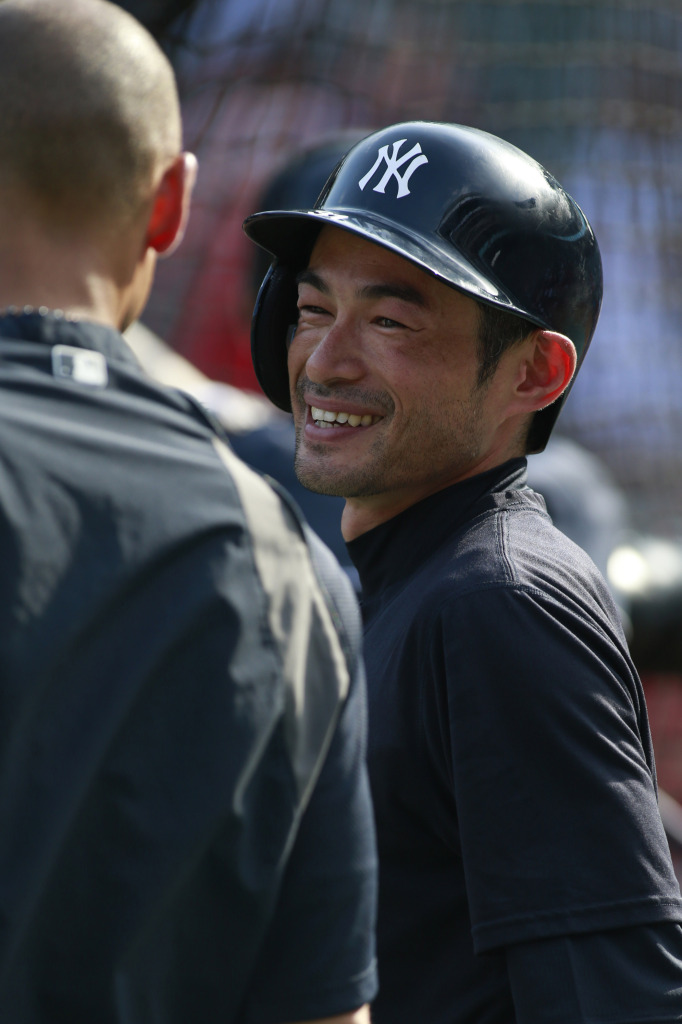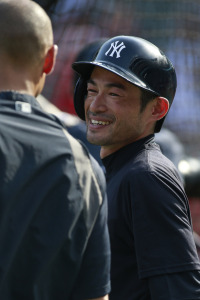 Though his skills have clearly eroded somewhat with age, Ichiro posted a respectable .284/.324/.340 batting line in 385 plate appearances with the Yankees in 2014. He also swiped 15 bases in 18 tries, continuing a career-long trend of pronounced efficiency in that regard. Defensive metrics pegged him as an average right fielder, and he slid over to center field for a brief, 19-inning cameo as well, suggesting that he's capable of doing so in a pinch should the Marlins require such a move on occasion in 2015.
The Marlins' primary outfield will consist of Christian Yelich in left field, Marcell Ozuna in center and Giancarlo Stanton in right — an excellent young trio that will limit Ichiro's playing time and make it highly unlikely that he reaches the 156 hits he needs to reach 3,000 in his Major League career (he also had 1,278 hits in his Japanese career prior to jumping to MLB). However, there's been no indication from his camp that this will be the likely Hall of Famer's final season, so he could yet reach the plateau if he remains reasonably productive and secures another big league deal next offseason.
The addition of Ichiro merely adds to what has been a highly active season for the Marlins. In addition to this move, executives Dan Jennings and Michael Hill have added Mat Latos, Dee Gordon, Dan Haren, Martin Prado and Aaron Crow via trade while also signing free agent slugger Mike Morse to upgrade the team's offense at first base.
Craig Mish of MLB Network Radio first reported the agreement (Twitter link). Ken Rosenthal of FOX Sports reported that there were no options on the deal (Twitter links). Jon Heyman of CBS Sports tweeted the guarantee.
Photo courtesy of USA Today Sports Images.