Yunel Escobar's tenure with the Athletics lasted all of five days, as he has now been traded to the Nationals in exchange for right-hander Tyler Clippard, the Nats announced on Wednesday.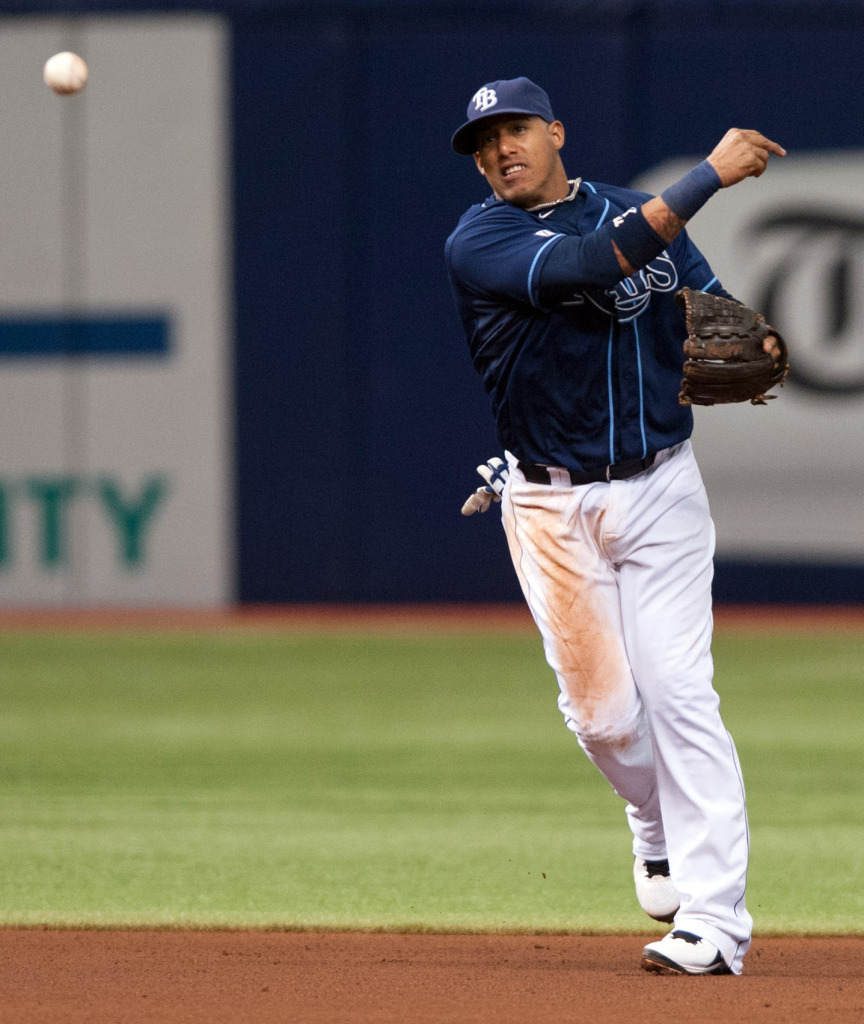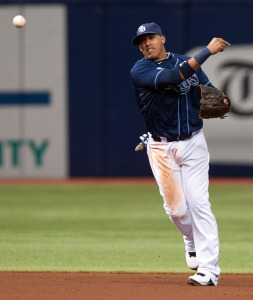 Escobar, of course, had only just been acquired by the Athletics this past weekend alongside Ben Zobrist in a trade that sent a prospect package headlined by Daniel Robertson to the Rays. A trade of Escobar likely means that infielder Marcus Semien, acquired by Oakland in their trade of Jeff Samardzija to the White Sox, will again be ticketed for an everyday role in the middle infield. Indeed, Susan Slusser of the San Francisco Chronicle tweets that Semien will be the club's shortstop, teaming with Zobrist to comprise the club's double-play tandem.
As for the Nationals, the acquisition opens a number of avenues. First and foremost is that Escobar simply supplants Danny Espinosa as the team's second baseman, pairing with All-Star shortstop Ian Desmond. In that scenario, Escobar, who is controlled through the 2016 season at a reasonable total of $13MM (plus an option for the 2017 season), could slide over to shortstop next year if Desmond signs elsewhere as a free agent. However, the possibility of an eventual Desmond trade cannot be outright ignored, as the Nats reportedly discussed a three-team swap with the Rays and Mets last weekend that would have netted them Escobar and Zobrist, with Desmond heading to New York.
The 32-year-old Escobar, typically a sound defender, had somewhat of a down season on both sides of the ball in 2014. Though he picked things up with the bat late in the season to salvage a .258/.324/.340 batting line (92 OPS+, 95 wRC+), he posted a UZR/150 of -26, and Defensive Runs Saved dinged him equally, rating him at -24 runs. However, Escobar also battled shoulder and knee problems last season and has otherwise always been regarded as an excellent defender, so while some will assume this to be age-related decline, there's reason to believe that he could rebound in 2015.
Clippard, 30 next month, is projected by MLBTR contributor Matt Swartz to earn $9.3MM in 2015 — his final year of team control before hitting free agency. Clippard has been a staple in the Nats' bullpen dating back to 2009, pitching to a 2.64 ERA with 10.4 K/9 and 3.5 BB/9 in that time, though his control has improved significantly since 2011. Despite being an extreme fly-ball pitcher, Clippard has never had a huge problem with home runs and will likely be able to avoid such problems at the spacious O.Co Coliseum. One large reason for his ability to keep the ball in the yard is that a number of his fly-balls are of the infield pop-up variety — 15.5 percent over the past six seasons and a whopping 19.3 percent in 2015. That trend figures to continue, given all of the space in Oakland's park, as Fangraphs' Dave Cameron notes (on Twitter).
This marks the second straight offseason in which the A's have traded for a high-priced reliever, although the two deals are markedly different. Last winter, Oakland acquired Jim Johnson from the Orioles in what essentially amounted to a salary dump, while parting with Escobar (two to three years of him, no less) represents a significant value heading to Washington. In this instance, however, Clippard seems likely to remain in a setup role, as Oakland has lights-out closer Sean Doolittle currently manning the ninth inning on an affordable long-term deal, eliminating the financial risk that would have come with letting him accumulate saves while still arbitration-eligible.
On a grander scale, the move further adds to the intrigue of the Oakland offseason. After reaching the playoffs via Wild Card status, Oakland began its offseason by signing Billy Butler to a three-year pact — a win-now move aimed to upgrade in the short-term. The A's then traded away Josh Donaldson, Brandon Moss, Jeff Samardzija and Derek Norris for packages of younger players (although they did receive a pair of MLB-ready pieces in Marcus Semien and Jesse Hahn). Following those moves, most assumed the A's to be gearing up for a rebuild, but at that point, GM Billy Beane added Zobrist (with one year left on his deal) and Escobar in another move aimed at the short-term future. Overall, it seems that Beane and his staff are merely re-tooling — giving themselves a chance at contention in 2015 while simultaneously acquiring younger, more affordable players to create a lengthier window of contention (or to use as chips in further trades).
Jon Heyman of CBS Sports first reported that Escobar was headed to the Nats (Twitter link) and speculated that Clippard would be a fit. MLB.com's Bill Ladson confirmed (on Twitter) that Clippard was indeed headed to Oakland.
Photo courtesy of USA Today Sports Images.