The Reds have locked up one of their core young pieces, agreeing to a four-year extension with catcher Devin Mesoraco the team has announced.  With three years and 28 days of Major League service, the 26-year-old backstop had been arbitration eligible for 2015 for the first time and had been under team control through 2017.  Mesoraco is a client of Jet Sports Management.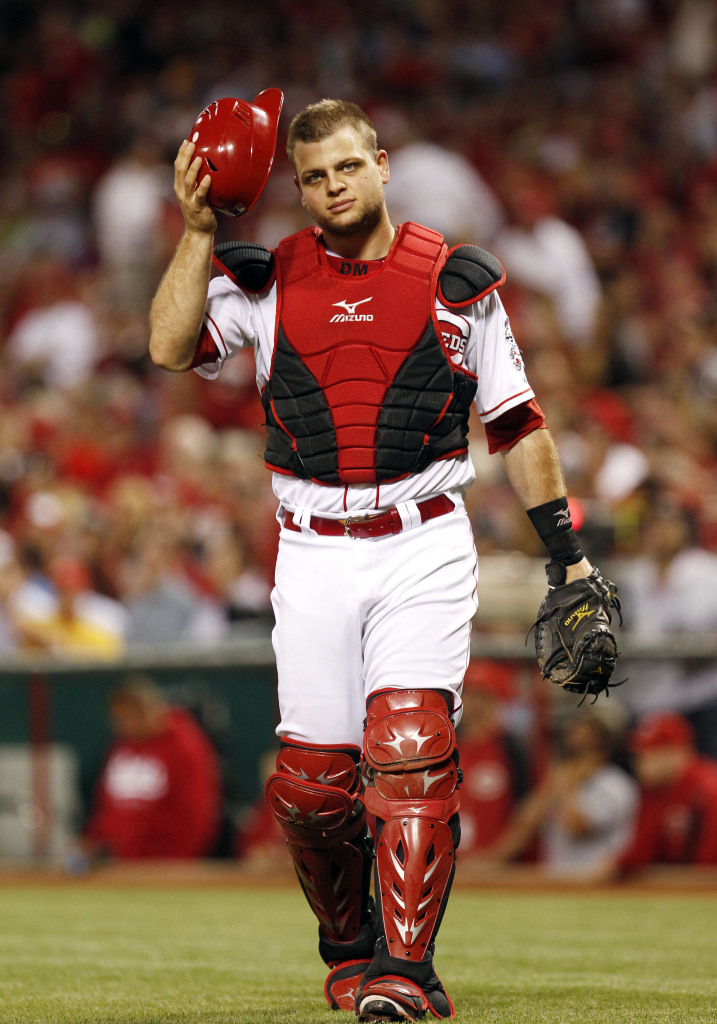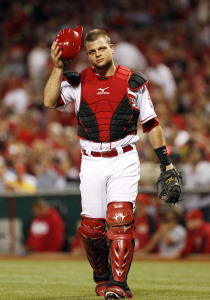 Mesoraco will receive a $28MM guarantee, MLBTR has learned. He receives a $500K signing bonus and will earn $2.4MM in 2015, $4.9MM in 2016, $7.2MM in 2017 and $13MM in 2018.  The contract also contains an additional $2MM worth of performance bonuses for a max of $30MM over the four-year term.
Mesoraco's 2018 salary will jump by $400K each time he reaches 502 plate appearances from 2015-17, and he'll earn $150K for each All-Star nomination, Gold Glove or Silver Slugger he picks up.  Mesoraco can also receive $200K for finishing in the top 5 of the MVP voting, $150K for finishing sixth through 10th, $100K for finishing 11th through 15th and $50K for finishing 16th through 20th.  While there are more than $2MM worth of incentives present in that breakdown, the contract places a $2MM cap on what he can earn.
A first-round pick by the Reds out of high school in '07, Mesoraco broke out in a big way in 2014.  He hit .273/.359/.534 with 25 home runs in 440 plate appearances, making the All-Star team for the first time and earning a pair of down-ballot MVP votes.  Mesoraco led all catchers in home runs and slugging percentage, and ranked fifth in wins above replacement and on-base percentage.
The Reds cleared a path to more playing time for Mesoraco last offseason by flipping longtime backstop Ryan Hanigan to the Rays in a three-team deal that also netted them lefty David Holmberg from Arizona, and the move looks to have paid off handsomely for both team and player.  The four-year term on Mesoraco's deal allows him to secure his first fortune by locking in a year of free agent money while still allowing him to hit the open market at the age of 30.
Mesoraco had exchanged arbitration figures with the Reds earlier this month.  The $3.025MM midpoint of those figures exceeded MLBTR's projection of a $2.8MM salary for Mesoraco in 2015.
MLBTR was the first to report that the two sides were nearing a deal (via Twitter). C. Trent Rosecrans of the Cincinnati Enquirer confirmed that there was an agreement (Twitter link), and Sportsnet's Ben Nicholson-Smith first reported the four-year term (on Twitter). MLBTR was the first to report the financial terms (on Twitter) and bonus structure of the contract.
Photo courtesy of USA Today Sports Images.