FEB. 12: Weeks can also earn up to $2MM worth of incentives on his deal with Seattle, reports Jon Heyman of CBS Sports (via Twitter).
FEB. 11: The Mariners and second baseman Rickie Weeks are in agreement on a one-year, $2MM Major League deal, pending a physical, reports Jim Bowden of ESPN and MLB Network Radio (Twitter links). Weeks is represented by the Legacy Agency.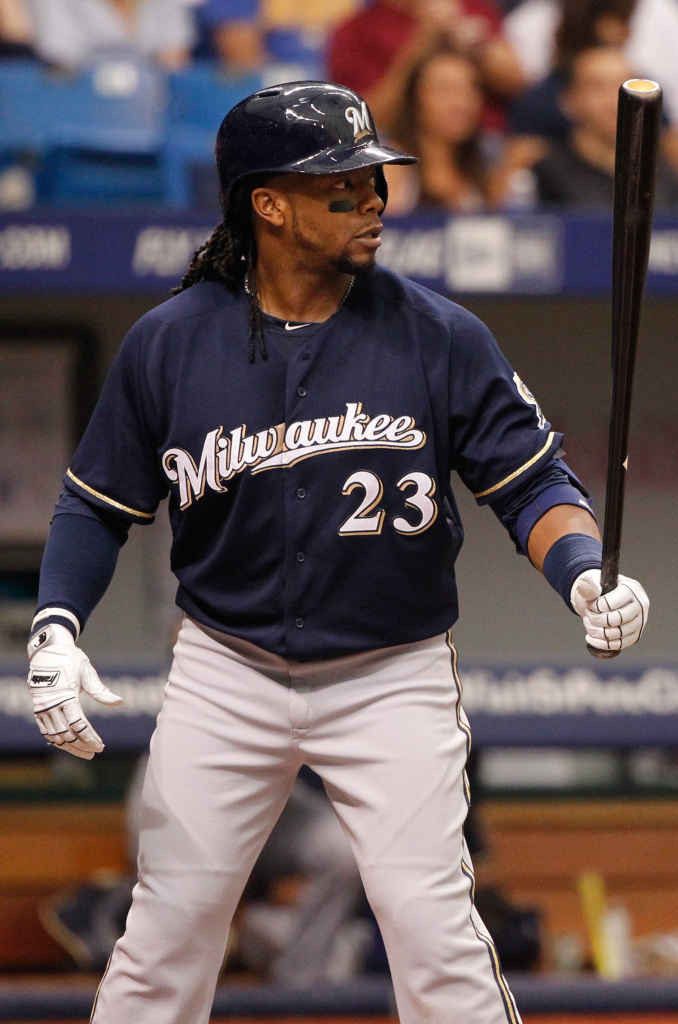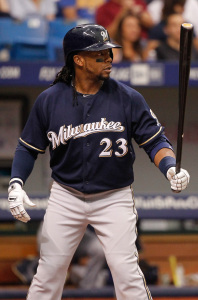 As Bowden explains, Seattle will look to use Weeks to spell Robinson Cano at second base and will also deploy him in the corner outfield at times. That role would seem to make some sense, as left fielder Dustin Ackley batted a woeful .212/.255/.298 against left-handed pitching in 2014 and is a career .236/.295/.342 hitter against southpaws. Weeks, as I explained earlier this week in examining teams with which he could potentially fit, has handled lefties with aplomb throughout his career. He batted .256/.361/.504 and swatted seven homers against lefties in 2014 and has hit .261/.385/.448 against them in his career. I speculated within that piece that a team could deploy him in the corner outfield as well as the infield, though the Mariners didn't strike me as an obvious fit given Cano's presence.
However, Seattle has a notoriously left-leaning lineup, with only catcher Mike Zunino, DH Nelson Cruz and center fielder Austin Jackson projecting as right-handed regulars. Justin Ruggiano, acquired from the Cubs this offseason, figures to platoon with Seth Smith in right field, and Weeks will give manager Lloyd McClendon another right-handed bat, allowing him to slot in at least five righties on days when a left-handed pitcher takes the hill for Seattle opponents.
While some might find the fit curious, if not downright surprising, it's not a complete shock to see the Mariners show interest, as GM Jack Zduriencik was the Brewers' director of scouting when Weeks was selected with the second overall pick in 2003. Weeks established himself as Milwaukee's everyday second baseman last decade and enjoyed three excellent seasons from 2009-11 in which he batted .269/.357/.472, even belting 29 homers in 2010. His production took a step back in 2012 and cratered in 2013, but he rebounded to an extent last year when he  served primarily as a platoon partner for Scooter Gennett.
Some of Weeks' 2013 struggles can be attributed to a drastic dip in BABIP, but his strikeout rate has climbed upward a bit, and while he's maintained a solid homer-to-flyball ratio, his overall amount of fly-balls has trended downward in a significant fashion. Weeks has become more of a ground-ball hitter, putting the ball on the ground more than 56 percent of the time in 2014, including a sky-high rate of 63.4 percent against right-handed pitching. If he can begin elevating the ball once again, he has a chance to restore some of his previous pop against righties, though the move to the pitcher-friendly Safeco Field in Seattle won't help him achieve that goal.
Photo courtesy of USA Today Sports Images.