The Red Sox and left-hander Wade Miley will never have to worry about arbitration, as his agents at O'Connell Sports Management have announced a three-year, $19.25MM contract extension that buys out all of his arbitration years (Twitter link). The Red Sox have announced the deal as well, which reportedly contains a club option for a fourth season.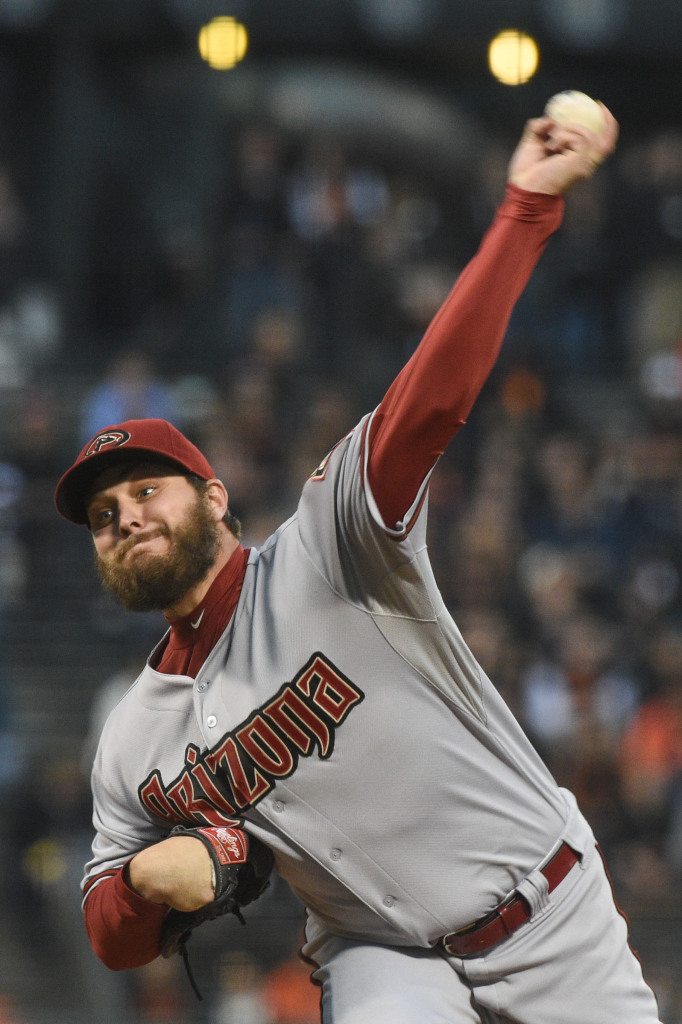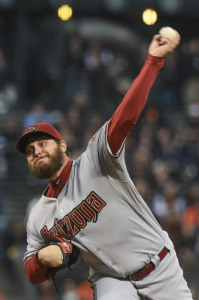 The 28-year-old Miley, acquired from the Diamondbacks at the Winter Meetings in exchange for right-handers Rubby De La Rosa and Allen Webster, had been projected by MLBTR contributor Matt Swartz to earn $4.3MM in his first trip through arbitration this winter. He will reportedly receive a $500K signing bonus before earning $3.5MM in 2015, $6MM in 2016 and $8.75MM in 2017. His option is valued at $12MM and comes with a $500K buyout. Additionally, his deal contains $2MM worth of incentives that can boost the option's value to $14MM. All told, Miley can earn up to $31MM over the next four years, if he reaches his incentives and the Red Sox exercise the option.
Formerly the No. 43 overall pick in the draft out of Southeastern Louisiana University, Miley first established himself as a rotation mainstay in the 2012 season, when he finished second to Bryce Harper in the NL Rookie of the Year voting. Since claiming a place in the D-Backs' rotation, Miley has pitched to a 3.74 ERA with 7.1 K/9, 2.7 BB/9 and a 48.6 percent ground-ball rate. He's also been exceptionally durable in that time, averaging an even 200 innings over the past three seasons.
By agreeing to the deal, Miley's agents have secured him his first fortune in baseball without drastically delaying his free agency, whereas the Red Sox have received cost certainty that keeps Miley's price tag reasonable even in the event of a breakout season. Miley will be eligible to hit free agency entering either his age-31 (if the option is declined) or age-32 season (if it exercised), which should present him with the opportunity to earn at least one more significant payday on top of this sum.
The structure of Miley's deal is rare, though certainly not unheard of among players in his service class, as can be seen in MLBTR's Extension Tracker. As the linked list shows, the most recent examples of such a structure include Chris Iannetta and Nick Hundley, but to find a pitcher who signed a three-year deal with a club option in his first year of arbitration eligibility, we have to go back to 2009, when Paul Maholm did so with the Pirates.
Miley will be counted on, along with newcomer Rick Porcello and the returning Justin Masterson, to help reshape a Red Sox rotation that will also feature Clay Buchholz and Joe Kelly. That quintet, backed by a remade offense that includes the likes of Pablo Sandoval, Hanley Ramirez and Rusney Castillo, will be tasked with reversing the fortunes of a 2014 club that followed up a World Series victory with a last-place finish in the AL East.
The Boston Glober's Alex Speier first reported that the contract included a club option (Twitter link). Bob Nightengale of USA Today provided the financial breakdown (on Twitter).
Photo courtesy of USA Today Sports Images.