The Marlins have announced a long-term extension with outfielder Christian Yelich that will reportedly guarantee him $49.57MM over seven seasons. Yelich, a client of Paragon Sports International, can be controlled for an eighth season (2022) through a club option.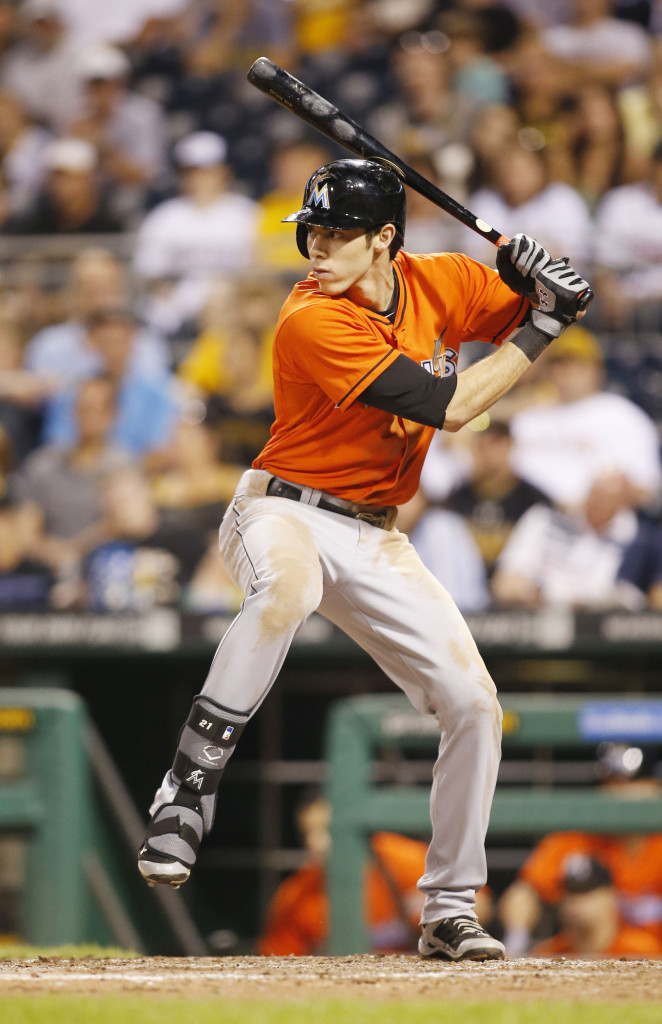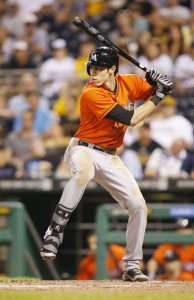 The deal breaks down as follows: after earning $570K this year, Yelich will received $1MM in 2016, $3.5MM in 2017, $7MM in 2018, $9.75MM in 2019, $12.5MM in 2020, and $14MM in 2021. The club option is valued at $15MM and comes with a $1.25MM buyout.
Miami reportedly made a run at Yelich earlier in the offseason, along with several other younger players. At the time, the Marlins were said to be proposing a similar structure — but lesser guarantee — than the six-year, $31.5MM Starling Marte deal (which came with two option years at the end). Yelich has just over one year of service time to his credit, meaning he was on track to reach arbitration eligibility in 2017 and free agency in 2020. That puts him in a functionally identical situation to Marte; despite having slightly different skillsets, the two are rather comparable on the whole and have been similarly valuable to the same points in their career.
In spite of that rather recent comp, the 23-year-old Yelich comes in a substantial margin ahead of Marte in the final analysis. His new contract is the second-largest ever for a player in the one-to-two year service class, ranking ahead of Ryan Braun's 2008 deal while falling shy of the $58MM pact agreed upon last year by Andrelton Simmons and the Braves. (Notably, Simmons also managed to avoid giving up an option.) As compared to Marte, Yelich not only can look forward to a larger total payday, due in part to a higher option value in the final year of control, but also picks up an additional guaranteed year.
It is not difficult to see why Yelich was deemed worthy of such a level of commitment. He followed a promising rookie effort, playing about a third of a big league season, with a stellar full-year campaign in 2014. Yelich maintains a combined .285/.365/.400 slash over his 933 total big league plate appearances. Batting near the top of the Marlins lineup last year, Yelich racked up 21 steals and nine home runs.
As impressive as Yelich is on the offensive side, he figures to deliver plenty of defensive value moving forward as well. He was awarded the National League's Gold Glove for left field last year, and defensive metrics back that up: when playing in the corner, Yelich was worth 12.8 runs above average per UZR and racked up 13 Defensive Runs Saved.
Yelich's net contribution last year was in the range of 3.5 to 4.5 wins above replacement. That obviously makes him quite a valuable contributor, especially when one considers that it came in his age-22 season and that he has a strong track record of hitting in the minors to back up the success.
Miami stands to achieve both control and cost certainty over two-thirds of its outfield, having already inked Giancarlo Stanton to a record-setting pact earlier in the offseason. That unit, which includes 24-year-old center fielder Marcell Ozuna, is one of the youngest outfields in the game but is shaping up to be one of its best.
All said, today's signing puts another exclamation point on a busy offseason for the Fish. The team brought in several new names around the diamond, headlined by second baseman Dee Gordon, starter Mat Latos, and first baseman Michael Morse, and has now locked up two franchise-type players to sizable commitments. Given prior reports that the team was pursuing deals not only with that pair but also Ozuna, injured young ace Jose Fernandez, and shortstop Adeiny Hechavarria, it is plausible to think that president of baseball operations Michael Hill and GM Dan Jennings may not yet be done. Righties Steve Cishek and Henderson Alvarez, each of whom have two years of arbitration control remaining beyond 2015, also appear to be reasonable targets should Miami choose to engage them in multi-year talks.
MLB Network's Mike Lowell gave the first word that a deal was coming to fruition. MLB.com's Joe Frisaro reported that the pact was for seven years, while Clark Spencer of the Miami Herald reported that the deal included an option and that the value was approximately $50MM. Jon Heyman of CBSSports.com and Jeff Passan of Yahoo Sports honed in on the final number, with Passan reporting the option year details. (All links to Twitter.) Frisaro tweeted the annual breakdown.
Photo courtesy of USA Today Sports Images.