Much is still unknown about how (or if) the pending addition of Hector Olivera will impact the 2015 Dodgers.  The Cuban infielder could struggle in his first taste of American pro ball and require more time in the minors than expected, or Olivera's slightly-torn UCL in his right elbow could become a major issue and put him on the disabled list.  As the Dodgers already have Juan Uribe and Howie Kendrick manning third and second base, they don't even have any immediate need for Olivera's services, and could be planning to only give Olivera significant playing time in 2016.
On the other hand, what if Olivera demolishes Triple-A pitching and forces the Dodgers' hand for a promotion?  While Olivera is a versatile player, it's hard to believe he'd see much time at first base given Adrian Gonzalez's presence or in left field given how the Dodgers already have an outfielder surplus.  Kendrick over four years younger than Uribe and has a longer track record of consistency and durability, so it would be a big surprise to see Kendrick lose his starting job for any reason other than an injury.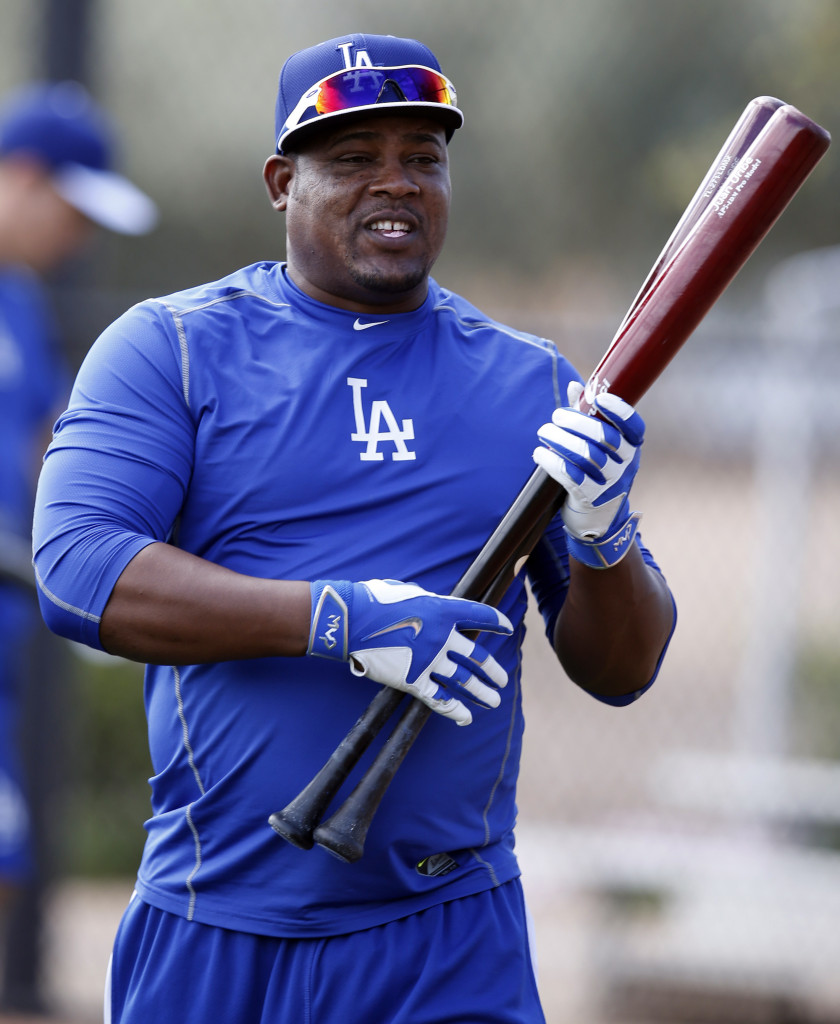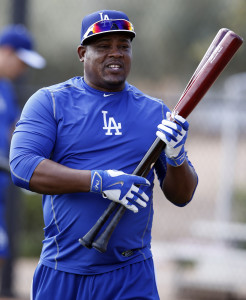 If the Dodgers decide to find a place for Olivera, therefore, it will likely be at the hot corner.  Uribe is a free agent after the season, and many have speculated that with Olivera on board, the Dodgers are already planning for a future without the 14-year veteran.  As Kendrick and Jimmy Rollins are also both pending free agents, it's possible the 2016 Dodgers infield could consist of Olivera, Corey Seager and Alex Guerrero, with Enrique Hernandez and Justin Turner in super-sub roles.
With all this in mind, could L.A. consider cutting ties with Uribe early and start shopping the 36-year-old on the trade market this summer?  If Uribe starts until Olivera is called up, then Uribe's first month or two of the season could essentially be an audition for other teams.  Turner and Hernandez could become the top fill-in third base options if Olivera were to struggle; both men hit well in 2014, especially Turner and his .897 OPS over 322 plate appearances.  (Fangraphs' Dave Cameron recently opined that the Dodgers didn't need Olivera since they already had a cheaper comparable in Turner.)
Hamstring injuries limited Uribe to 103 games last season, though he still hit .311/.337/.440 with nine homers in 404 plate appearances.  While that slash line was undoubtedly aided by a .368 BABIP, it was Uribe's second consecutive solid year at the plate (a .769 OPS and 116 OPS+ in 2013), continuing an unlikely career turn-around after his production fell off the table in 2011-12.  While his hitting has yo-yoed over the last four years, however, his defense has been uniformly tremendous.  Since the start of the 2010 season, Uribe's 41 Defensive Runs Saved are the fifth-most of any third baseman in baseball and he has the best UZR/150 (25.4) of any player who has played at least 2500 innings at third.  Between that stellar glove and his improved bat, Uribe's 8.6 fWAR over the last two seasons has been topped by only 28 players.
With all this in mind, you could argue that the Dodgers would need to see significant evidence from Olivera before they considered giving up on Uribe.  Even keeping Uribe in a bench role would be a fit for L.A. since they certainly have the payroll capacity to afford a $6.5MM backup, and he plays an "integral" leadership role in the clubhouse.
Still, as we've already seen from the Andrew Friedman/Farhan Zaidi regime, no move can be ruled out for the Dodgers' roster.  If the team's starting pitching depth becomes tested (i.e. Brandon McCarthy or Brett Anderson's significant injury histories, or Hyun-Jin Ryu's bad shoulder), Uribe could be an intriguing trade chip for a starter.  Or, as the Dodgers are having trouble finding takers for Andre Ethier, they could sweeten the pot by adding Uribe to the mix, though contract size could still be an issue.
Looking at contenders with a possible hole at third base, the Indians, Tigers, Royals and White Sox are all going with young players who have yet to prove themselves as surefire contributors.  For these four teams, acquiring Uribe for a pennant race wouldn't spell the end of, for example, Nick Castellanos or Mike Moustakas as a "third baseman of the future" since Uribe could leave in free agency next winter anyway.  Beyond the AL Central, the Giants are relying on Casey McGehee to repeat his solid 2014 season, though it's near-impossible to see the Dodgers swing a trade with their arch-rivals.
For the moment, Uribe is staying put in Los Angeles.  If Olivera (or even Turner) starts swinging a hot bat, however, don't be surprised if the Dodgers start exploring deals.  The Dodgers' overflow of talent in both the infield and outfield gives them a number of options if they need to patch holes in their rotation or bullpen, and Uribe might be the most realistic trade chip of the bunch.
Photo courtesy of Rick Scuteri/USA Today Sports Images