The idea of the Cubs trading catcher Welington Castillo is not a new one: it began to make sense when the team endeavored to sign Russell Martin, became highly plausible when Chicago acquired Miguel Montero, and became an apparent fait accompli when the team added veteran backup David Ross. But over two months have passed since the new backstop tandem was installed, and Castillo remains on the Cubs roster.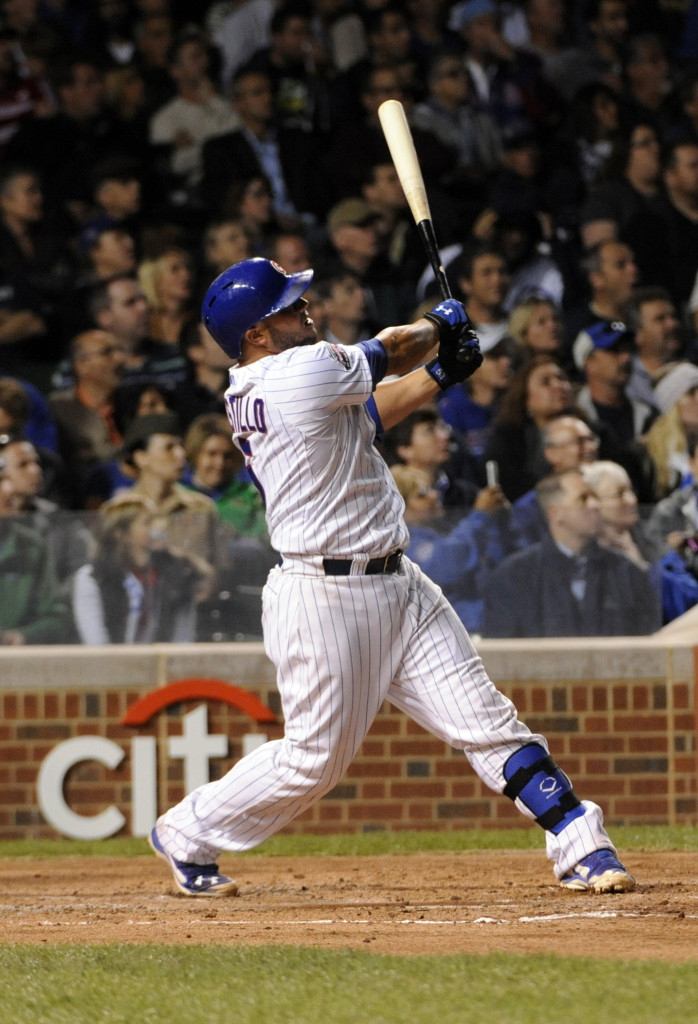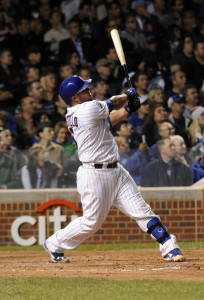 True, Castillo says that he hopes to remain with the only professional organization he's known. And manager Joe Maddon says he could be on the roster, while president of baseball operations Theo Epstein recently insisted that three catchers on the 25-man is a realistic possibility. But the smart money remains on a deal.
After all, Castillo has yet to turn 28 and comes with two more seasons of control through arbitration. (He'll cost $2.1MM for 2015.) Though he swung the bat at a slightly-below-average rate last year, Castillo is a league-average hitter over his career and slashed a combined .271/.345/.404 over 2012-13.
Castillo does come with some defensive questions. In particular, framing measures are not kind. Then again, he has been slightly above-average at eliminating would-be base-stealers and at handling balls in the dirt, resulting in fairly strong overall ratings in the non-framing departments.
A league-average hitting catcher who can at least hold his own defensively — and could theoretically improve in the receiving department — certainly has value, especially at arbitration rates. (Remember, players like Ross and Nick Hundley commanded two-year deals in free agency.) The primary question, really, is one of market demand. With Spring Training in full swing, most teams have obviously largely settled their budgets and their roster situations.
While an injury or significant performance could be necessary to drive interest, there are no shortage of clubs that appear even at present to be viable suitors, at least in theory. Some clubs might view Castillo as a legitimate starting option in the near future. For instance:
For the Phillies, an aging Carlos Ruiz does not have an established reserve mate — or, perhaps more to the point, mid-term replacement.
In spite of their insistence that they are pleased with their current group and believe that Peter O'Brien can stick behind the dish, the Diamondbacks remain an obvious possibility.
The Orioles have dabbled in the catching market frequently, and could see some merit to bringing in Castillo as a complement and heir apparent to free agent-to-be Matt Wieters.
And several teams might conceivably consider Castillo as a bench upgrade or frequent platoon mate:
The resurgent Marlins have received replacement-level work from Jeff Mathis over the past two seasons, and Castillo would create an all-bat, defensively-questionable backstop partnership with Jarrod Saltalamacchia (who struggles against lefties).
Similarly, the Angels may be comfortable with Drew Butera as a defensive player, but their offensive production would receive a boost with Castillo on board.
Though Castillo does not look like the prototypical Rays backstop, but Tampa could use another option behind the dish and might go against its own convention if it smells a deal.
Likewise, the Cardinals seem content with Tony Cruz backing up Yadier Molina but could stand to improve upon the .580 OPS production that he has delivered over the last four seasons.
The Royals have relied so heavily on Salvador Perez that a stronger second option than Erik Kratz and Francisco Pena might make sense.
Castillo would not only offer the Mariners protection if Mike Zunino does not continue to progress, but would provide a much stronger hitting backup than Jesus Sucre (career .634 OPS in the minors).
And it would probably be unwise to discount the Athletics, who could roll with a Stephen Vogt–Josh Phegley pairing but have proven a lack of inhibition in either introducing depth/competition or going with a three-catcher arrangement.
Of course, interest is heavily dependent upon how these teams view both Castillo and their internal options. But the list does demonstrate that it is still exceedingly difficult to find high-quality options to don the mask, making Castillo a valuable commodity (albeit one with potential trade market competition in Blue Jays catcher Dioner Navarro). How much value Castillo might return to Chicago will be a function of how the spring progresses, but it seems reasonably likely that more than one team could ultimately decide that pursuit is worthwhile.