The Mariners have agreed to acquire catcher Welington Castillo from the Cubs in exchange for right-handed reliever Yoervis Medina, the clubs announced. Jeff Passan of Yahoo Sports first reported the deal on Twitter.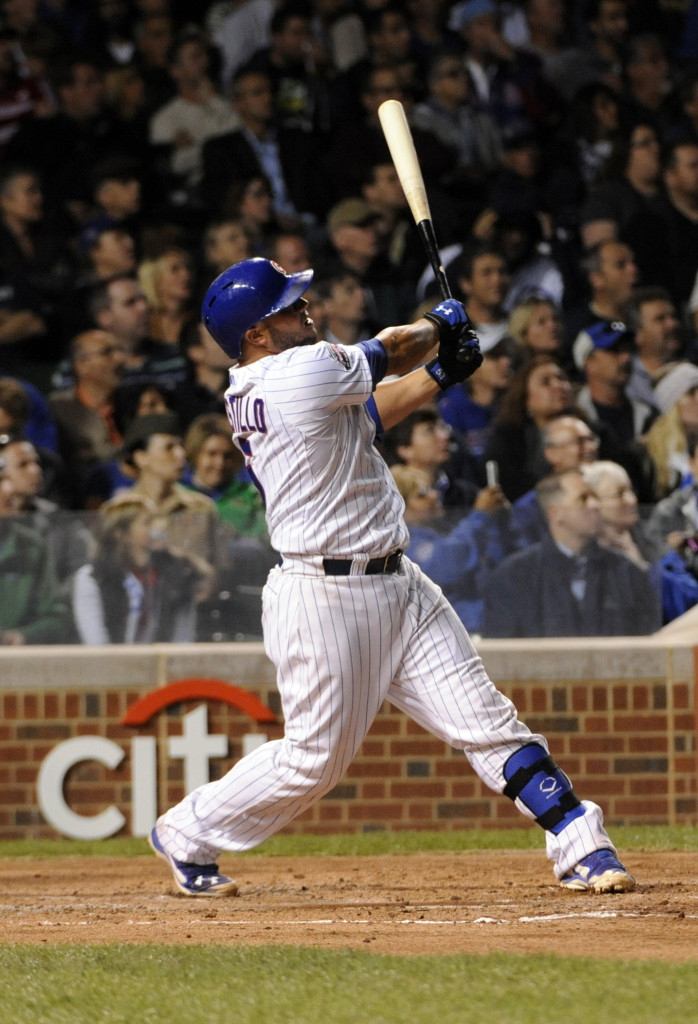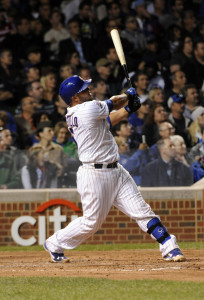 Castillo, who only recently turned 28, has long seemed one of the more likely players in the game to be dealt — as I explained in breaking him down as a trade candidate back in March. Over the offseason, the Cubs dealt for Miguel Montero and signed David Ross to back him up, leaving Castillo without an obvious role.
Indeed, Castillo has only appeared behind the plate in nine games thus far, though he's managed to see 47 plate appearances due to pinch-hitting duties. Regardless of his role, Castillo has struggled this year, slashing just .163/.234/.349. Of course, a .172 BABIP surely is not helping. And while Castillo carries a hefty 14.3% infield fly rate, he is also credited with more hard-hit balls than he has historically produced.
As always, there's a deeper track record to consider. All said, Castillo has been an approximately league-average hitter over his career, which is certainly useful for a backstop. And he has at times shown something more, putting up a composite .271/.345/.404 line across the 2012 and 2013 seasons.
The real questions with Castillo seem to be on the other side of the ledger, though that is not entirely borne out by the numbers. He has never rated very highly in the pitch-framing department, but receives strong marks for his arm and pitch-blocking.
He is far from a perfect player, of course, which is presumably why the Cubs sought out replacements. But there is a lot to like about Castillo, who is playing on a $2.1MM salary this year and can be controlled for two more seasons through arbitration.
From the Mariners perspective, this deal provides the club with a long-term partner for incumbent Mike Zunino, who figures to lose some playing time after a rather active start to the year. Seattle has received scant production from its backstops: Zunino himself owns a meager .179/.241/.348 slash, though he has hit five long balls, while Jesus Sucre has just one hit in 16 turns at bat.
On the Cubs side of the ledger, Medina seemingly represents a buy-low arm of the sort that the team has targeted in recent years with some frequency. Though the 26-year-old has struggled with just 6.8 K/9 against 5.3 BB/9 this year — the walks are nothing new, though he had struck out better than nine hitters per nine innings in prior years — he still owns a 3.00 ERA in his 12 innings of work. And Medina has compiled 125 innings of 2.81 ERA pitching over the prior two seasons.
Medina has exhibited some rather significant velocity loss this year, dropping from last year's 94-95 mph range down to 92.4 mph with both his four-seamer and two-seamer thus far in 2015. In addition to a quality sinker, which he went away from this year, Medina also features a rather promising curveball. That offspeed offering rated as one of the best in the game back in 2013 and continues to generate positive (albeit less excellent) results, at least by measure of Pitch F/X pitch value.
Chicago can and will stash Medina in Triple-A while attempting to work on his control issues and waiting for a need to arise. With two years of MLB service entering the season, Medina had figured to quality for arbitration next year, but that could well be in doubt at this point (though he'll also have a chance at Super Two status if he doesn't reach three years of service). All said, then, Chicago will control Medina for at least three and potentially four seasons after this one.
Photo courtesy of USA Today Sports Images.