The non-waiver trade deadline has passed, and many players' free agent prospects were affected.  So far, the following free agents are among those no longer eligible for a qualifying offer due to a trade: David Price, Johnny Cueto, Ben Zobrist, Scott Kazmir, Mat Latos, Mike Leake, Gerardo Parra, and Dan Haren.  Yoenis Cespedes was already ineligible for a QO.
As a reminder, these rankings represent earning power in terms of total contract size, assuming everyone reaches the open market after this season and goes to the highest bidder.  Here's MLBTR's full list of 2015-16 free agents.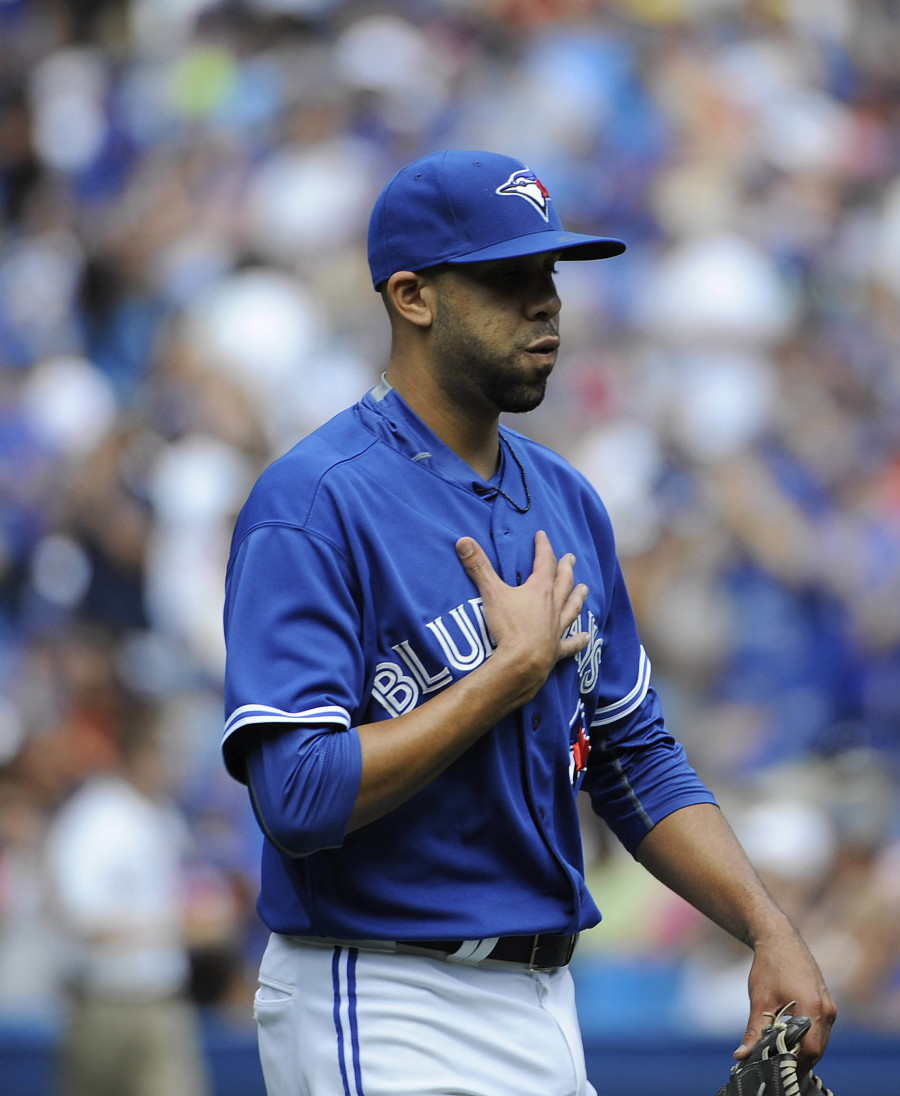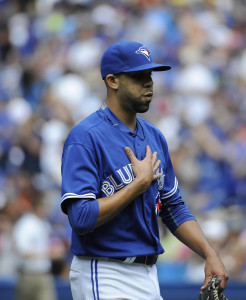 1.  David Price.  Price landed with the Blue Jays last week in a blockbuster trade, and has ascended to the top spot in these rankings.  His 2.45 ERA ranks fourth in the American League, and agent Bo McKinnis will have a case to exceed Max Scherzer's seven-year, $210MM deal from last offseason.  The present-day value of that deal was reported to be under $192MM due to deferred money.  Price represents a true ace at the top of his game, entering his age 30 season.  He might be the only free agent to top $200MM this winter.
2.  Jason Heyward.  Heyward's last 1500 plate appearances have established that he's good for about 15 home runs per year.  He adds value in a lot of different ways, though, and a more analytical team might be more inclined to appreciate and pay for that.  While he might not be better than all the players listed below him, keep in mind Heyward turns 26 years old on Sunday.  Because of his age, Heyward is the player on this list with the best shot at an eight-year contract, which could still push him into the $180MM range.
3.  Justin Upton.  Upton is the other free agent outfielder who figures to command a premium partly because of his youth.  Still, he's hitting .189/.275/.311 since June, and he will require draft pick forfeiture unless the Padres trade him this month.  Upton has been hampered by oblique and thumb injuries since July 19th, and his contract year has not gone as planned.  He still may approach 30 home runs, though, and may be able to get a seven-year deal.
4.  Johnny Cueto.  As expected, Cueto was traded, and now he'll try to lead the Royals to a championship.  Cueto's ace-level talent is undeniable, but with a few blips on his health record, can he push into seven-year deal territory?  A seventh year could result in Cueto getting this winter's second-biggest contract.  A strong finish will go a long way.
5.  Zack Greinke.  Since we last checked in on June 25th, Greinke has given up four earned runs.  He leads all of baseball with a 1.41 ERA, and no one else is under 2.00.  Greinke's timing is fantastic, and even though he turns 32 in October, a six-year deal is looking more and more plausible.  Opting out of the three years and $71MM remaining on his Dodgers contract seems a mere formality.
6.  Yoenis Cespedes.  The Mets made a trade deadline splash by acquiring Cespedes.  He may threaten his career-high of 26 home runs, and he turns 30 in October.  With Shin-Soo Choo and Jacoby Ellsbury, there is precedent for Cespedes to get a seven-year deal.  Though he's known for his power, Cespedes' agent could try to push him as an elite defender as well based on his metrics this year.
7.  Alex Gordon.  Gordon went down on July 8th with a groin injury, but he's on the road to recovery.  I don't believe the injury will affect his value much.  However, as a player who turns 32 in February, he seems limited to a six-year deal.  Given his strong on-base percentage and defense, there will be teams with Gordon atop their free agent outfielder rankings.
8.  Jordan Zimmermann.  Zimmermann has been solid, with a 3.54 ERA in 22 starts.  He's not a big strikeout guy, and for the first time it looks like he'll allow more than a hit per inning in a full season.  He'll still be a great addition for a team with a strong defense.  The question is whether a team will commit a sixth year.
9.  Chris Davis.  Davis has bounced back from 2014 and has a reasonable shot at hitting 40 home runs this year.  Davis has 28 home runs now, with Upton, Cespedes, and Marlon Byrd next among free agents at 18.  Davis isn't showing a platoon split in 2015, and he doesn't turn 30 until March.  He's again starting to look like a player who could exceed $100MM.
10.  Mike Leake.  Leake is a new entrant on this list.  Just 28 in November, Leake has a 2.61 ERA since June.  With the trade to the Giants, he's ineligible for a qualifying offer.  Leake is a durable, young mid-rotation arm, and I'm starting to wonder if he can snag a five-year deal in free agency.  For now, his durability holds off Scott Kazmir in terms of earning power.
Kazmir leads the American League in ERA right now, and won't be getting a qualifying offer.  The southpaw, 32 in January, could find his way into our top ten if his success continues and his health holds up.  Still, it's hard to crack the list without an expectation of a five-year deal, and I can't picture that for Kazmir right now.
Jeff Samardzija, once seen as the list's most likely trade candidate, has fallen out of our top ten.  His results continue to be middling for the White Sox, and now a qualifying offer seems likely.  Shark remains a durable, quality arm, but he might not be a lock for five years.
Nationals' shortstop Ian Desmond also drops off the list.  His struggles have continued, and he may prefer to try to rebuild value with a one-year deal.  Those haven't been en vogue lately, but can you picture any team giving Desmond four-plus years at a decent salary?
Other impending free agents to watch include Matt Wieters, Ben Zobrist, Yovani Gallardo, Gerardo Parra, Denard Span, Wei-Yin Chen, and Mat Latos.
Photo courtesy of USA Today Sports Images.