After a successful four-year stint with the Orioles, Taiwanese lefty Wei-Yin Chen has reached free agency coming off the best season of his MLB career.
Strengths/Pros
Since 2014, Chen has a 3.44 ERA over 377 innings.  That ranks 28th among all qualified MLB starters, 11th among southpaws, and seventh among a historically strong free agent class.  While Chen is not an ace, he's had better recent results than the casual fan might realize, and he's been better than free agent peers Jeff Samardzija and Mike Leake.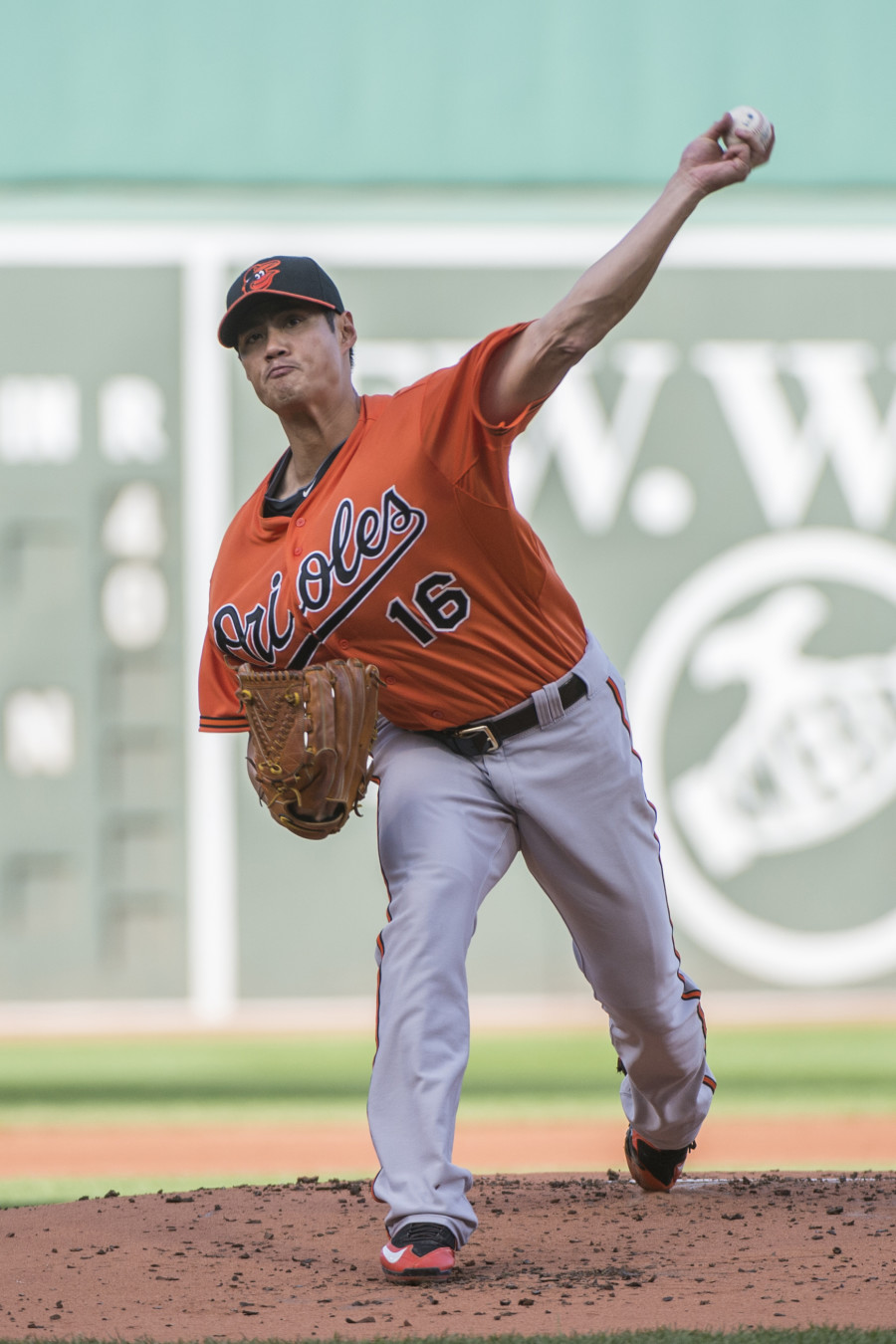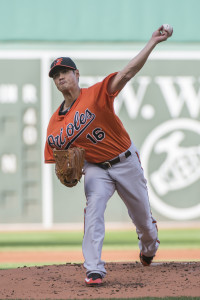 Chen is not going to beat himself.  His 1.81 BB/9 ranks tenth among qualified starters for 2014-15, and he's walked a lower percentage of batters faced than even Zack Greinke.  Chen was unhittable against lefties this year, as only Dallas Keuchel, Jake Arrieta, Greinke, and Clayton Kershaw allowed a lower weighted on-base average against them.  Chen throws hard for a southpaw, as his average fastball velocity over the last two years of 91.6 miles per hour ranks seventh among qualified lefty starters.
Chen features a healthy left arm.  His only MLB DL stint was for an oblique strain in 2013.  In each of his other three MLB campaigns, he made at least 31 starts.  Over the past four years, Chen has made more starts than guys like Chris Sale, Stephen Strasburg, Francisco Liriano, and Johnny Cueto.
Chen has youth on his side, as he turned 30 in July.  He's younger than mid-range free agent southpaws Scott Kazmir and J.A. Happ, making four years palatable and five years possible.
Weaknesses/Cons
If you're not into ERA, Chen doesn't look all that great.  Though he had that 3.44 ERA over the last two seasons, his SIERA during that time was 3.91.  Chen's skills suggest he's more Wade Miley/Jon Niese than Jose Quintana/Francisco Liriano.  I'm not just citing an esoteric stat here.  Chen's strikeout rates have always been pedestrian, generally at or below league average.  His groundball rate ranks 42nd among qualified starters over the last two years, and his attendant home run rate is the sixth-worst in baseball.  To succeed, Chen needs a strong defense and a big ballpark.  Even then, the expectation should be league average innings.
On that note, Chen is not going to save a team's bullpen, as he has averaged 6.08 innings per start over the last two seasons.  Among those with at least 60 starts, that ranks 28th of 46.  Samardzija and Leake will regularly go deeper into games than Chen.
Chen turned down a qualifying offer from the Orioles, so signing him requires a team to forfeit its first eligible draft pick.  This is a disadvantage for Chen compared to pitchers such as Cueto, Leake, Kazmir, and Kenta Maeda.  Teams like the Red Sox and Diamondbacks would have to forfeit an early-teens draft pick to sign Chen, which could cause them to look elsewhere in a robust market for free agent pitching.
Personal
Chen, a native of Taiwan, dropped out of college in 2004 to play pro ball, according to Patrick Newman of NPB Tracker.  He reportedly received offers from Japanese and MLB teams at the time.  According to Newman, Chen chose to sign with with the Chunichi Dragons because of Taiwanese scout Ta-Feng Chen.  After spending a little bit of time with the Dragons as well as their farm team, Chen went down for Tommy John surgery in late 2006.  Newman tells me the Dragons released him while he was rehabbing, re-signing him to an ikusei contract.  He went on to star with the Dragons, winning an ERA title in 2009.  At the pitcher's request, the Dragons released Chen after the 2011 season, allowing him to reach international free agency without dealing with the posting system.  Orioles executive vice president of baseball operations Dan Duquette, who had been hired a few months earlier, signed Chen to a three-year contract worth $11.388MM guaranteed, with a club option for a fourth year.  Duquette had also signed Tsuyoshi Wada out of Japan for $8.15MM.  Chen was the first Taiwan-born player to sign with an MLB team out of Japan, as well as the first Taiwanese player in Orioles history.  Chen's big league debut attracted more than a million viewers in Taiwan, where the game was carried on three national TV networks.
Market
The Orioles have a lot of needs to fill, and they don't seem likely to re-sign Chen.  Dan Connolly of the Baltimore Sun noted recently that the O's have never given a five-year deal to a free agent pitcher, plus Chen was "miffed" by the team's decision to send him to the minors briefly in June due to a roster crunch.  Chen's market could include teams such as the Angels, Astros, Blue Jays, Cardinals, Cubs, D'Backs, Dodgers, Giants, Marlins, Nationals, Padres, Rangers, Red Sox, Royals, Tigers, Twins, and Yankees.  According to Connolly, Chen and his family reside in Southern California in the offseason.  As I mentioned, some clubs will back away because of the qualifying offer.  Others may prefer not to do business with agent Scott Boras or won't have the payroll space for Chen.  There are four potential $100MM+ pitchers on the market, and then there is a second tier with Chen, Samardzija, Leake, and perhaps Maeda.  I project this to be the $80MM range, and certainly there are reasons to prefer Chen to the other three.  Samardzija is coming off a 4.96 ERA, Leake misses even fewer bats and had a higher ERA than Chen, and Maeda is unproven in MLB and may not even be posted.  Plus, Chen is the only southpaw of his tier.  If Chen drops down to four years, he could be compared to Kazmir.  Kazmir is no horse himself, and he's a year and a half older than Chen.
Expected Contract
I've seen some four-year projections for Chen's contract, and while that is possible, I believe he'll get five.  Next year's free agent market is one factor — Chen would be the second-best starting pitcher in that weak group, which might be important to forward-looking teams.  There's also the Boras factor.  He got a four-year deal for a 35-year-old Derek Lowe.  He routinely gets his clients contracts at the top end of their range, particularly those coming off a good year.  There's also good old-fashioned earned run average.  A 3.34 ERA still sounds really good.  If Boras has a team owner's ear on Chris Davis, surely he'll bring up Chen and sell the lefty on the basis of that ERA.  ERA still seems to hold sway in the marketplace – look no further than the James Shields signing or the Alfredo Simon trade.  While I see a ceiling of $90MM, I'm predicting a five-year, $80MM contract for Chen.