Over the next few weeks, I will be discussing some of the higher profile upcoming arbitration cases. I will rely partly on my arbitration model developed exclusively for MLB Trade Rumors, but will also break out some interesting comparables and determine where the model might be wrong.
Nolan Arenado broke out offensively in 2015 with 42 home runs, 130 runs batted in and a .287 batting average to go along with his third Gold Glove Award. Arenado was not a prolific power hitter before this year, so he only has 70 career home runs, including this year's 42. This jump in power in his third year in the league is unique and makes it harder to find appropriate comparables for him when building an arbitration case. Our model has him at $6.6MM, but I could easily see this being either a big miss or a big win for the model.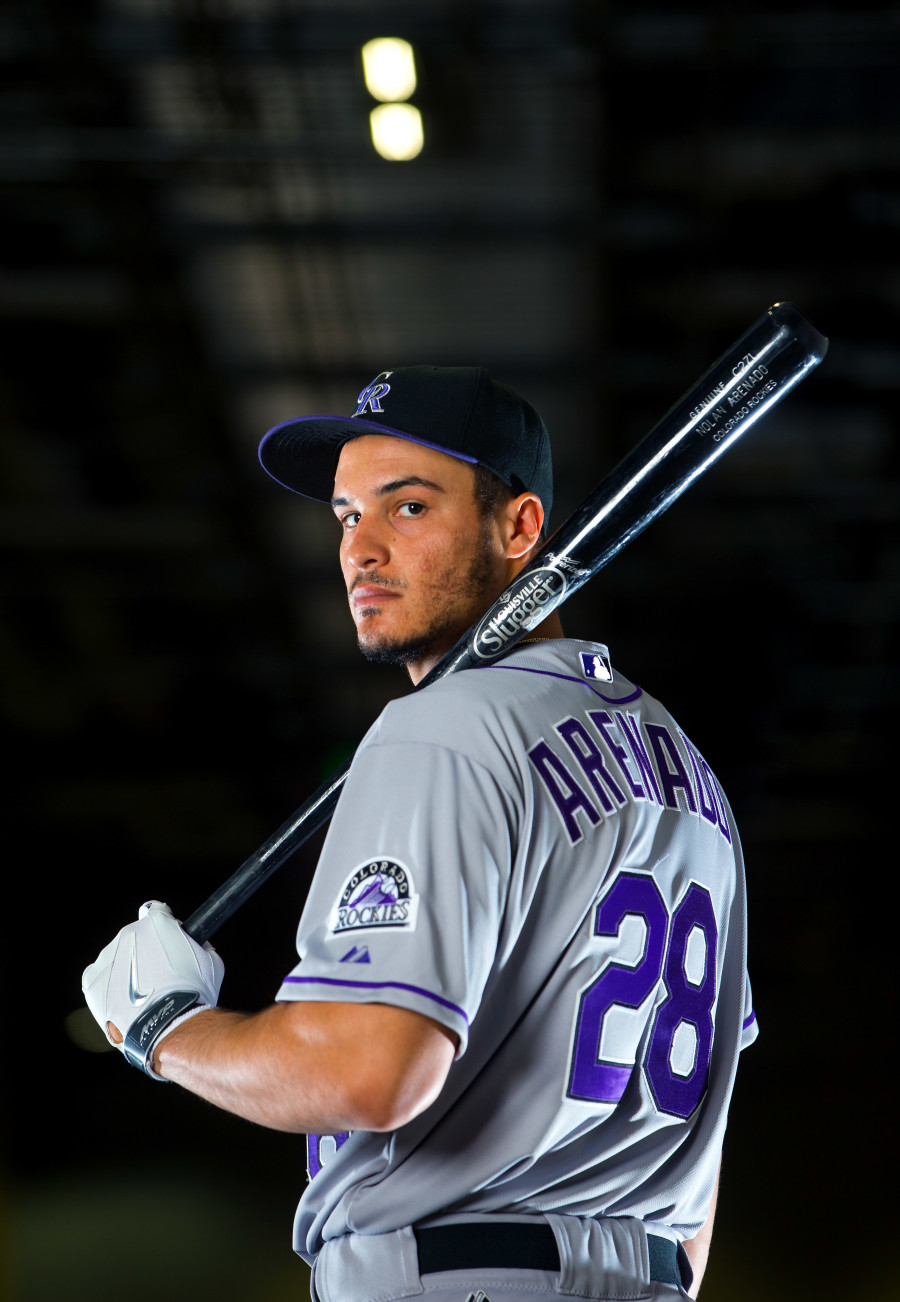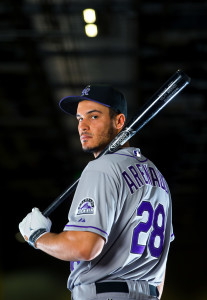 It has been eight years since the last time a hitter entered his first year of arbitration after clubbing at least 40 home runs in his platform year. That was when Ryan Howard beat the Phillies in an arbitration hearing to earn $10MM. However, Howard also had been a power hitter for over two seasons beforehand and had 129 career home runs, nearly twice as many as Arenado brings to the table. It seems very unlikely that Arenado could get $10MM.
Another case that is old enough that it might not be applicable is Ryan Ludwick from 2009, although his numbers are at least closer to Arenado in that he had a huge jump in power in his platform season. Ludwick's 37 homers in his platform season were five fewer than Arenado his this season, but the two had identical marks of 28 homers combined in their careers prior their platform arbitration year. Ludwick also had a lower career batting average, 34 fewer career RBIs and 17 fewer RBIs in his platform season, although he did post a higher average in his platform (.299). All that said, Arenado should surpass Ludwick's $3.7MM by a substantial margin.
Another thing that makes Arenado unique is his defense. No player in my dataset, which goes back nine years, has had three Gold Gloves before reaching arbitration eligibility. Only Matt Wieters had two, and he was a catcher. Wieters did earn $5.5MM, and while he's a totally different position than Arenado at third base, the concept that he had such a high salary with one fewer gold glove and worse power numbers (23 HR, 83 RBI platform year; 65 and 249 career), could help Arenado argue that he deserves more. However, it is rare that a catcher would be a comparable player for a third baseman.
Few other players seem like reasonable comparables. Chris Carter hit .227 with 37 home runs and 88 RBIs in his platform year in 2014, and had a career average of .222 with 85 home runs and 216 RBIs. Carter got $4.175MM. Other than career home runs, Arenado clearly has bested Carter on all of these fronts. Pedro Alvarez had very similar numbers the year before that (.233/36/100 platform, .235/86/268 career) and got $4.25MM, making that $4.175-4.25MM range seem like something of a floor in Arenado's case.
How much higher than $4.25MM we would expect Arenado to go is tricky. Dan Uggla got $5.35MM in 2009, with a worse platform year (.260/32/92) but decent career numbers (.262/90/270). However, the age of that case makes it a potentially stale comparison. Giancarlo Stanton had only 24 platform year home runs when he got $6.5MM, but he had 117 career home runs at that point. Mark Trumbo had 34 platform year home runs, but 95 career home runs, although his batting average was just .234 in his platform year. None of these players can boast the defense that Arenado can, either.
Another factor that could play into Arenado's case is where Manny Machado lands. Machado is similar to Arenado in that he had an explosion of power in his platform year, hits for average, and plays third base very well. Both of these players are likely to earn similar amounts, although Arenado led the league in home runs and runs batted in, plus he has three Gold Gloves, which should give him a leg up on Machado. Both players will pay careful attention to where the other guy considers signing. Ultimately, I suspect both will fall short of their projected salaries (Machado's projected $5.9MM is $700K less than Arenado's $6.6MM projection). However, if one player does indeed reach his projection (which is certainly possible), the other is likely to have a better chance to do so as well.
Photo courtesy of USA Today Sports Images.