The Nationals on Wednesday formally announced the signing of Daniel Murphy to a three-year contract and designated right-hander Erik Davis for assignment in order to clear a spot on the 40-man roster. Murphy, who is represented by ACES, had reportedly agreed to a three-year, $37.5MM pact back on Dec. 24, and he'll be introduced tomorrow at a press conference, according to the club. Yahoo's Jeff Passan was the first to report that Murphy had passed his physical (Twitter link). Jon Heyman tweeted the exact breakdown of Murphy's contract earlier today, reporting that Murphy's contract is significantly backloaded. Murphy will take home $8MM in 2016, $12MM in 2017 and $17.5MM in 2018, although $3MM of that final season's salary is deferred, per Heyman.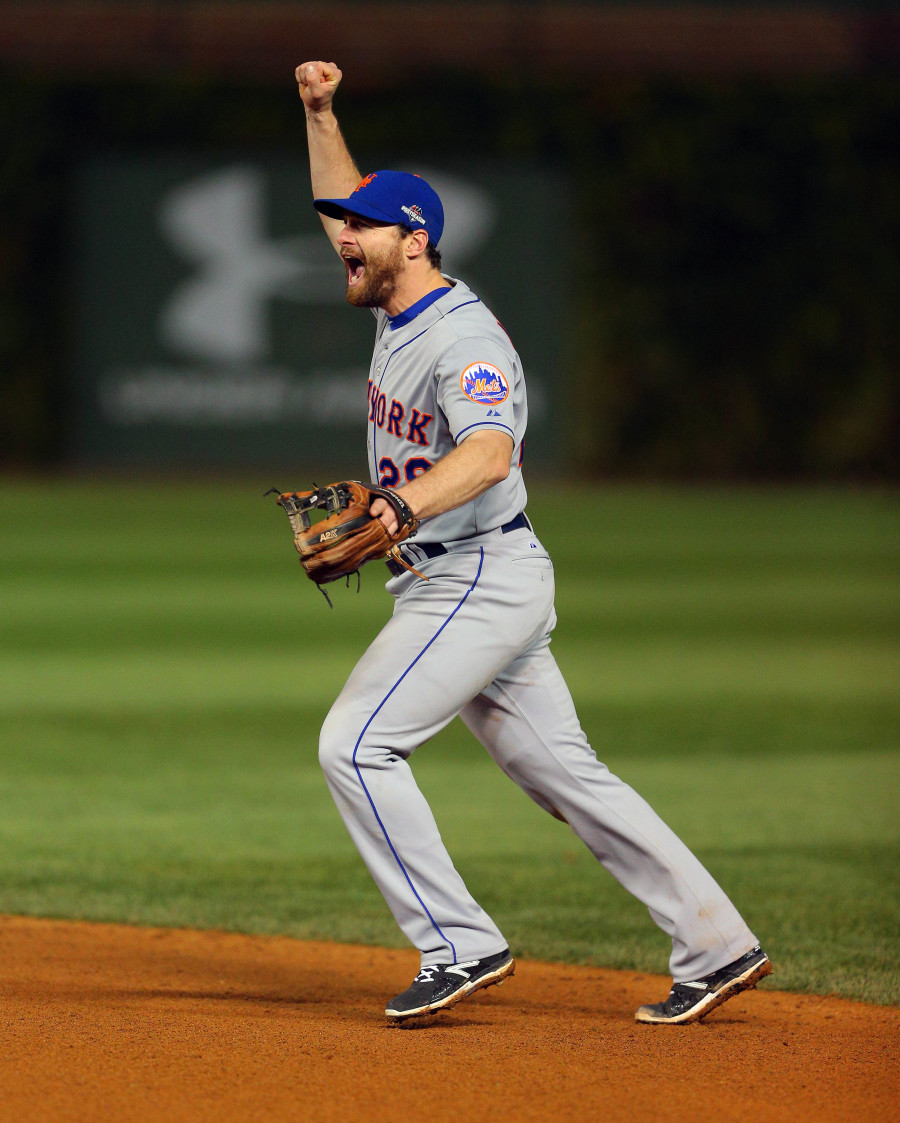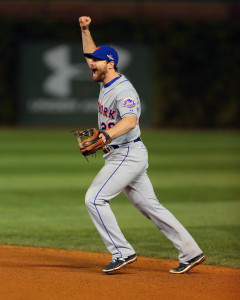 Murphy, who turns 31 on April 1, hit .281/.322/.449 with a career-best 14 homers over 538 plate appearances in 2015. A 13th-round pick for the Mets in the 2006 draft, Murphy developed into a very solid big leaguer who has posted 12.2 fWAR/9.6 bWAR over the last five years. Mets fans will forever remember Murphy's contributions in the 2015 postseason, as he posted a whopping 1.462 OPS and seven home runs over 39 PA in the NLDS and NLCS, a performance that earned him the NLCS MVP Award. Murphy became the first player in baseball history to homer in six consecutive postseason games.
In Murphy, the Nationals add a player who provides good pop for a middle infielder and also a versatile defender who play third, first and (on a limited basis) left as well as the keystone. In fact, according to metrics like UZR/150 and Defensive Runs Saved, second base is actually Murphy's worst defensive position. Since Anthony Rendon can also play both second and third, it's possible the Nats could use Murphy at the hot corner.
Regardless of who plays second, the signing seems to ensure that Danny Espinosa and fellow newcomer Stephen Drew will handle shortstop duties until top prospect Trea Turner is ready for the big leagues. Murphy could also spell Ryan Zimmerman at first base against the occasional right-handed starter. In any case, Murphy's multi-positional ability gives manager Dusty Baker a lot of flexibility in arranging lineups and late-game situations. Perhaps most importantly, Murphy also adds a much-needed left-handed bat to Washington's lineup — Murphy and Bryce Harper are currently the only left-handed hitters projected to play everyday roles for the Nationals (though Drew will get his share of at-bats and Espinosa is a switch-hitter — albeit one who struggles as a lefty).
There wasn't too much public buzz about Murphy's free agent market before the Nats emerged, as the Rockies, Dodgers and Mets all had some interest but in somewhat limited fashion. MLBTR's Tim Dierkes ranked Murphy 17th on his list of the winter's top 50 free agents and predicted he'd land a four-year/$56MM contract.  It could be that Murphy's market was impacted by the number of notable infielders being dealt this offseason. The three teams noted in Dierkes' list (the Angels, White Sox and Yankees), for example, all addressed infield needs in trades for the likes of Andrelton Simmons, Yunel Escobar, Brett Lawrie, Todd Frazier and Starlin Castro. Beyond that, Murphy reportedly spent much of the early portion of the offseason waiting for the Mets to circle back with an offer. Only after New York acquired Neil Walker in exchange for Jon Niese did Murphy begin to explore other opportunities, per the New York Post.
Since Murphy rejected a qualifying offer from the Mets, New York will receive a compensation pick between the first and second rounds of the 2016 draft. The Nationals, in turn, will have to surrender their first-round pick (17th overall) in the draft but they may end up taking only a minor slide down the draft board since they have two QO free agents of their own. Washington already received a compensation round pick when Jordan Zimmermann signed with the Tigers and could receive another if Ian Desmond signs elsewhere.
As for the 29-year-old Davis, he'll now endure a waiting period of up to 10 days as the Nationals gauge trade interest in him and mull when or whether to place him on outright waivers. The former 13th-round pick (Padres, 2008) hasn't appeared in the Majors since 2013 — his lone taste of Major League Baseball to this point in his career. Davis split the 2015 season across three minor league levels as he made his way back from 2014 Tommy John surgery. Between Class-A Advanced, Double-A and Triple-A, Davis logged a 3.88 ERA with 8.7 K/9 against 5.0 BB/9 in 48 2/3 innings. It should be noted that a good bit of those control struggles may have been the aftereffects of the aforementioned surgery, as Davis had displayed mostly solid control in 2012-13 before his injury.
ESPN's Jim Bowden first reported the agreement (via Twitter). Ken Rosenthal of FOX Sports reported the financial terms (Twitter link).
Photo courtesy of USA Today Sports Images.