The Royals are closing in on a two-year deal with third baseman Mike Moustakas, MLB.com's Jeffrey Flanagan reports (Twitter links), with Jon Heyman tweeting that it's a done deal. He is expected to be guaranteed $14.3MM in the contract, per Flanagan, with $5.6MM coming in 2016 and $8.7MM for the following year.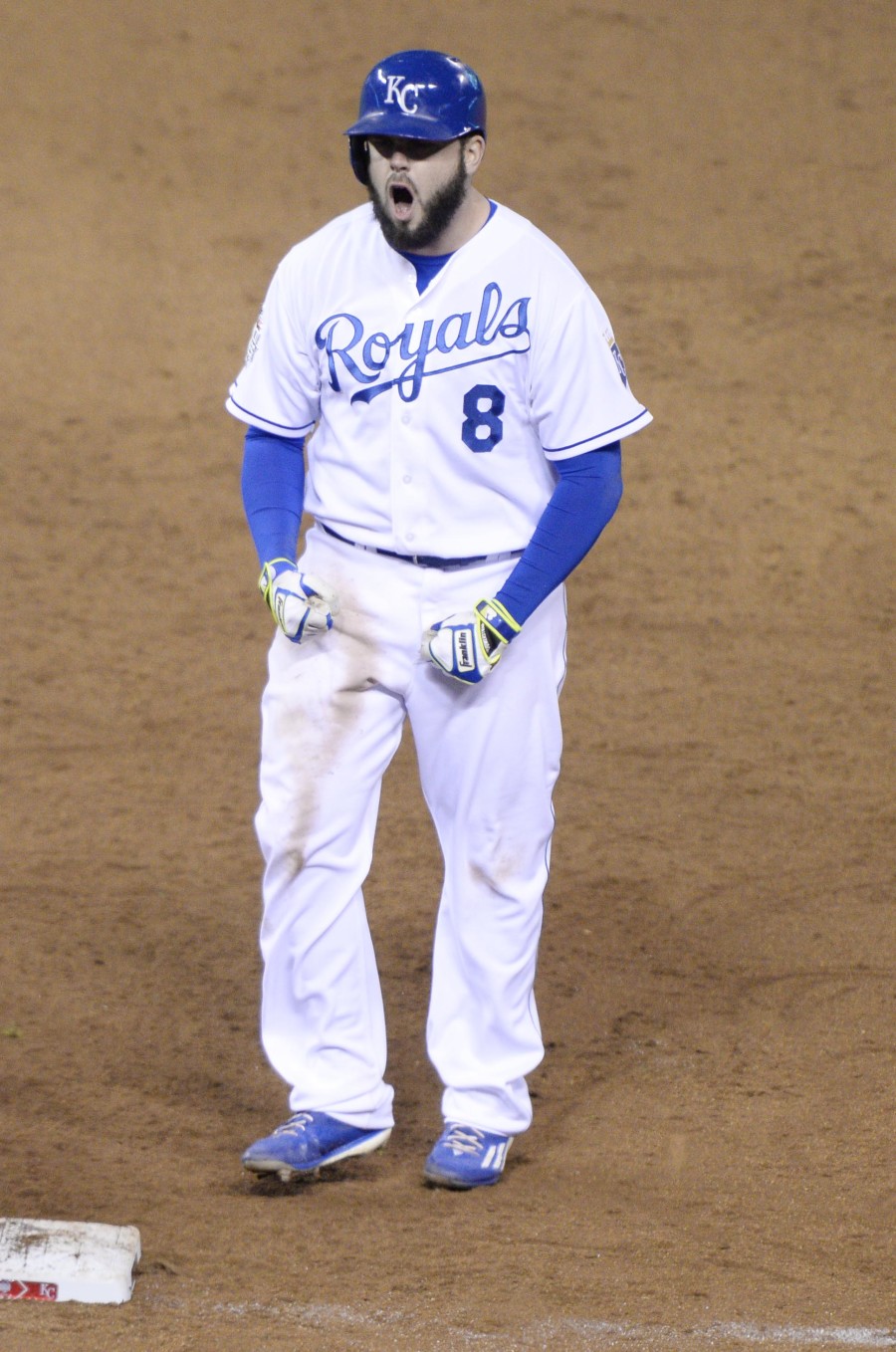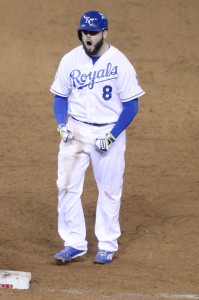 With the move, Kansas City has avoided an arbitration hearing with the 27-year-old and precluded any need for future arb negotiations. Moustakas could still partake in long-term talks, of course, but this agreement buys up all of his remaining arbitration eligibility without adding any team control.
In that regard, Moustakas joins teammate Lorenzo Cain in locking in a raise but failing to reach a lengthier accommodation with the reigning World Series champs. Josh Donaldson, J.D. Martinez, and A.J. Pollock are other prominent players who have landed two-year, arb-only pacts as a way to help bridge 2016 salary disputes.
The $5.6MM price point set for the coming season represents the exact midpoint between the sides' $7MM and $4.2MM filing figures. And it lands just a shade below the $5.7MM salary that MLBTR projected earlier in the winter. Moustakas, a client of the Boras Corporation, had earned $2.64MM in his first turn at the arb process last year.
Moustakas was long considered a significant prospect, but largely disappointed in his first four years in the majors. But a late surge for the surprising 2014 Royals raised hopes that he'd found his groove, and his 2015 campaign suggests he did. Moustakas not only turned in another strong defensive campaign, but surged to a .284/.348/.470 slash and career-high 22 home runs in a performance that dwarfed anything he'd done previously.
With age and glovework on his side, a repeat of that strong effort won't be needed for K.C. to make out on this new contract. But there's every hope that Moustakas has matured at the plate and established a new performance baseline, having decreased his reliance on pulling the ball and found success against left-handed pitching.
Photo courtesy of USA Today Sports Images.